Match Coverage
RSL vs. Seattle: Player of the Match
RSL came up against a solid club in Seattle.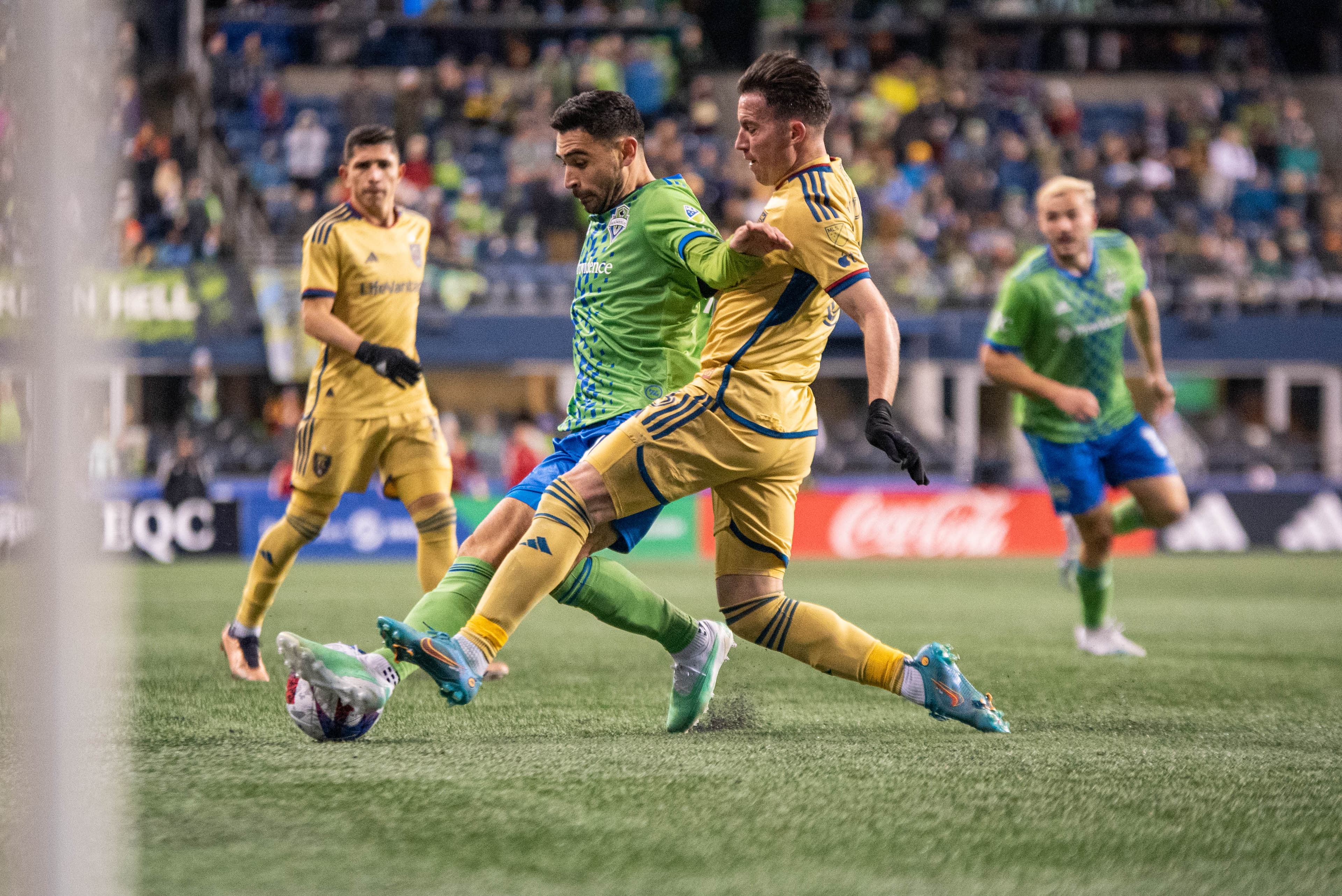 Kayla Mehring / Sounder at Heart
Seattle is a really solid club. Anyone watching the first two weeks of the MLS season can see that. Real Salt Lake saw that firsthand last weekend.
Is this the normal starting 11 for Real Salt Lake going forward? If so, they were able to hang with a very very good team, and honestly keep it from being far worse. One thing that seems clear is that the defense and goalkeeper probably are the starters RSL will field this season.
The midfield is where things are not clear and also where we find the player of the match. Pablo Ruiz is still not in the starting 11, and that makes a difference. Jasper Loffelsend was suspended (although Loffelsend is still listed as a defender on the roster) and not available. Damir Kreilach seems to be locked into pulling the strings in the center.
What is not clear is how much Scott Caldwell will be playing. Was he just filling in? Is he a serviceable backup when players are out or injured? Yes. Is that his role with the team this season? Very possible.
The player of the match is the other midfielder who started and has not been mentioned yet, Braian Ojeda, the international from Paraguay. Ojeda played a solid match on Saturday. He had two saves, he had times he dispossessed other players. While he didn't have any key passes, his passing was effective. Ojeda, at the young age of 22, is making a case for more starting minutes which could prove to be interesting moving forward, as there are a number of midfielders who will be fighting for those starting spots this season.