Match Coverage
RSL vs. Seattle: Inside Look with Sounder at Heart
Dave Clark, Sounder at Heart founder, gave us the inside scoop on Seattle Sounders ahead of Saturday's match.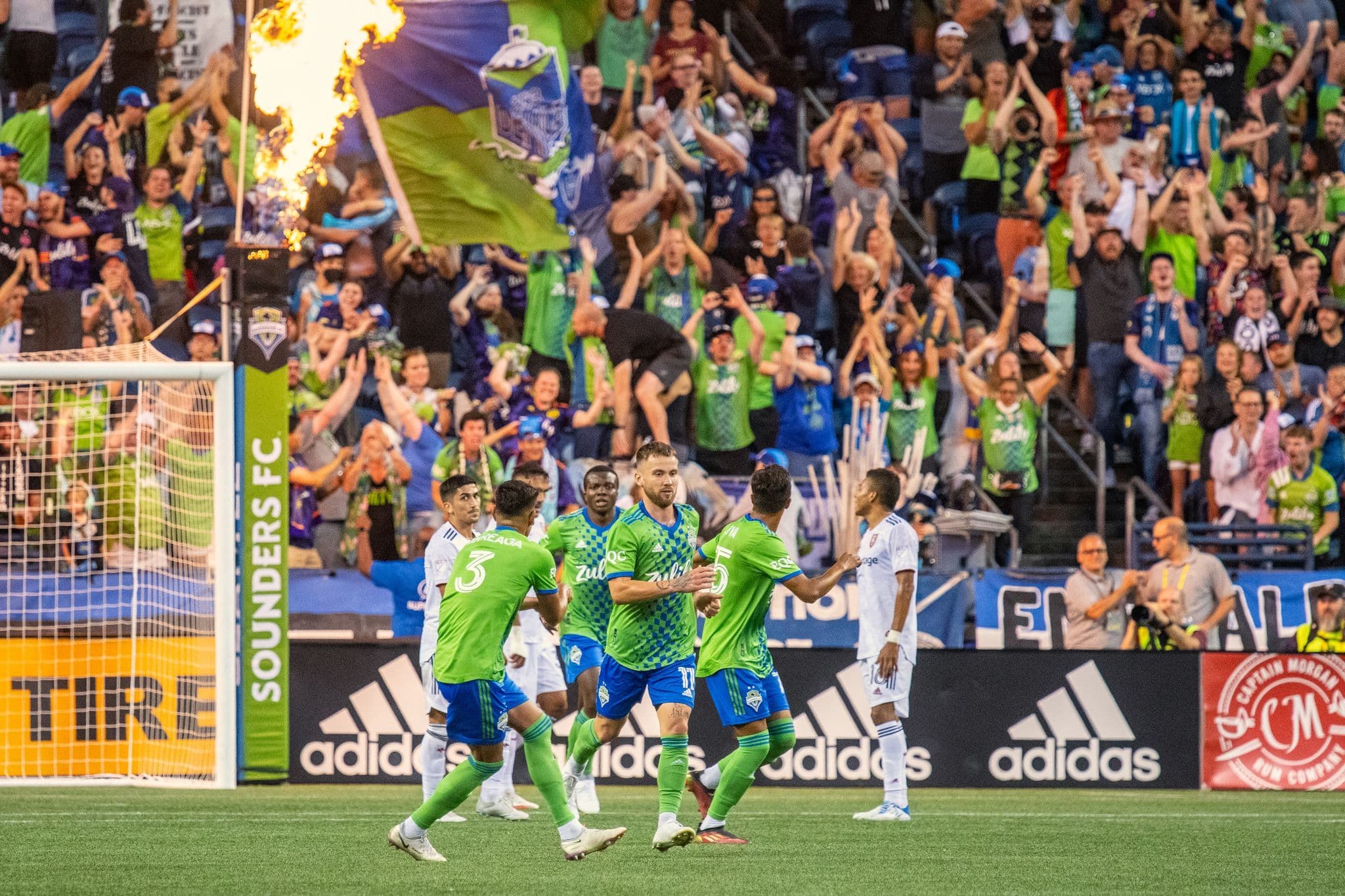 Lucas Muller | Wasatch Soccer Sentinel
For the reverse, read Sounder at Heart, where I answer three questions from Dave Clark
1 - Seattle scored some slightly odd goals against Colorado last week, and they scored a lot of them. What about this team put them in a position to do that? It surely wasn't just luck, was it?
While the goals were off of fortunate rebounds, it was the buildup that got me excited for 2023. Jordan Morris was able to break out on the run. Albert Rusnák entered the attack with some nifty dribbling and his vision was a bit more aggressive towards goal. Héber offers a change-of-pace forward with his ability to hold the ball up.
Plus, they looked...angry? hungry? driven? -- I don't know the perfect word. The attitude of play was similar to the second half run in 2016. These are a couple dozen men who seemed unwilling to accept last year's dichotomy of failure and highest success. They're course correcting and ready to conquer.
2 - How does Seattle fare against teams that consistently attack from wide positions? RSL has established a pattern of doing just that — can it be successful here?
Brian Schmetzer loves when teams try to attack down the left. Nouhou won't be forward as much, as in possession the Sounders are kind of a left-leaning 3-2-3-2 with Nouhou at LCB. He's shut down global talents, but some MLS coaches think that they'll be the ones to do what Salah couldn't.
On the right there will be pockets available. Both Roldans will spend time in the attacking band of three with no traditional RWB/RB. I expect teams will try to exploit that, challenging Yeimar in 2-on-1s as he hopes to delay the attack long enough for a DM or a Roldan to show up.
3 - Was the Club World Cup an adequate preseason? Are you worried about the long-term impact of gearing up for an international tournament before the season even started?
If there's a challenge created by the early ramp up it may be mitigated if, after a hot start, Schmetzer rotates into his 13-20 players. That could let the starters and high rotation players get some rest. Seattle has a packed May with six matches in league play (plus an Open Cup). That's where I'm going to worry about burnout and fatigue.
For now the team should be confident that they played a better team than anyone else during preseason, while earning a couple million dollars.