RSL's Löffelsend suspended for two games following apparent spitting incident
Löffelsend will miss Saturday's match against Seattle and will likely also miss the home opener a week later.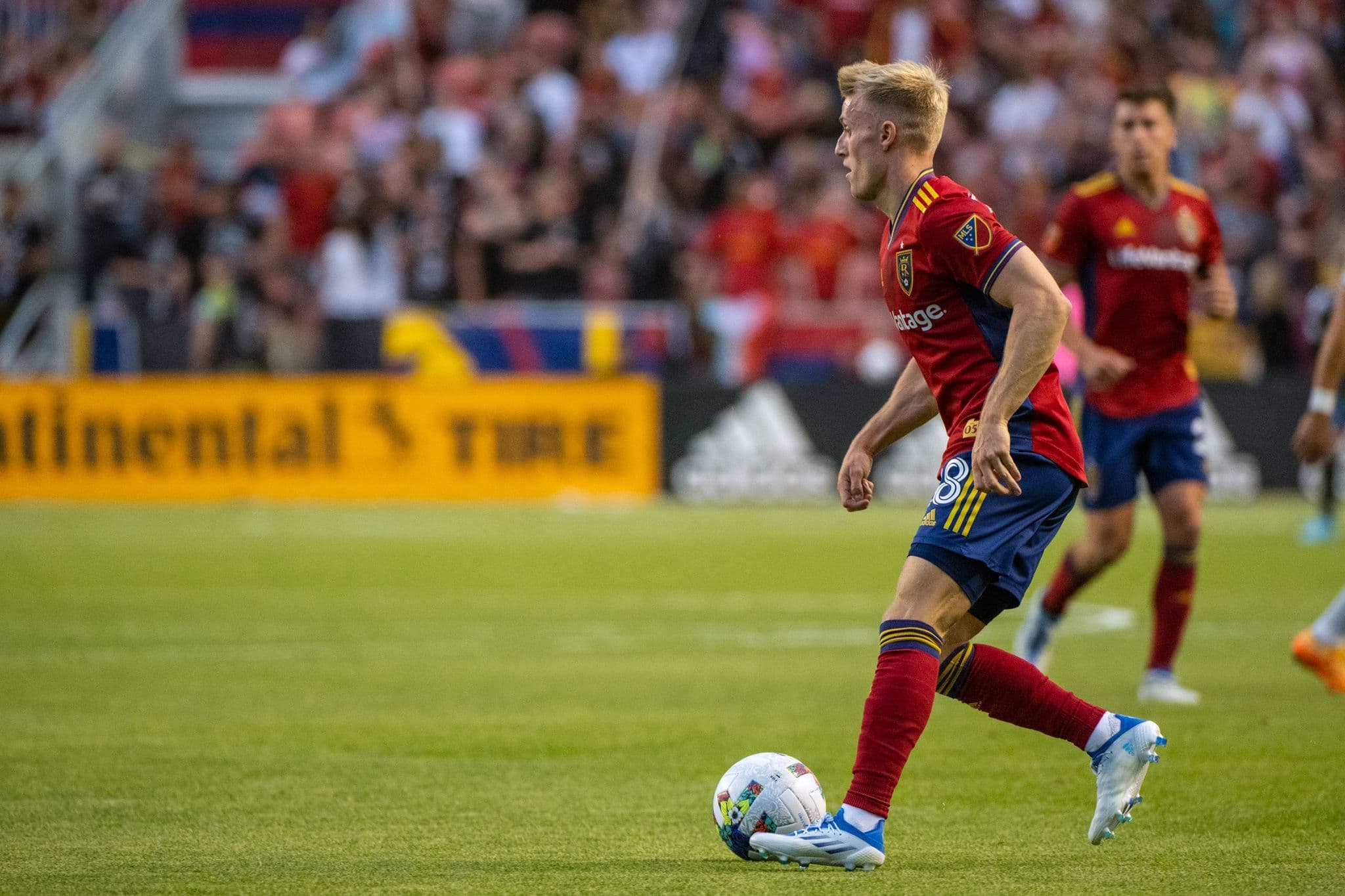 Lucas Muller | Wasatch Soccer Sentinel
Real Salt Lake midfielder Jasper Löffelsend has been suspended for two games, pending an appeal from the team, RSL coach Pablo Mastroeni said in a media session today. RSL Communications confirmed the suspension.
In an interview with KSL.com reporter Caleb Turner, among others, Mastroeni revealed the suspension.
I don't really delve and waste energy on things that have already been decided. All I know is that he's not available for two games. I'll put all my energy on making sure that we're prepared.
Embed: https://twitter.com/calebturner23/status/1631379353593602048?s=20
Video emerged earlier in the week that appeared to show Löffelsend spitting after mistiming a tackle against Vancouver Whitecaps on Saturday.
While the initial video shared on social media is not definitive, Major League Soccer would likely have reviewed raw video footage and may have had additional angles of view.
Embed: https://twitter.com/jimwilkie/status/1630066011067289600
When more details are available from Major League Soccer, this story will be updated.