Match Coverage
Seattle Sounders vs. Real Salt Lake match preview
Real Salt Lake faces an early test against CONCACAF Champions League winners Seattle Sounders on the road. Can they continue their good form against Seattle?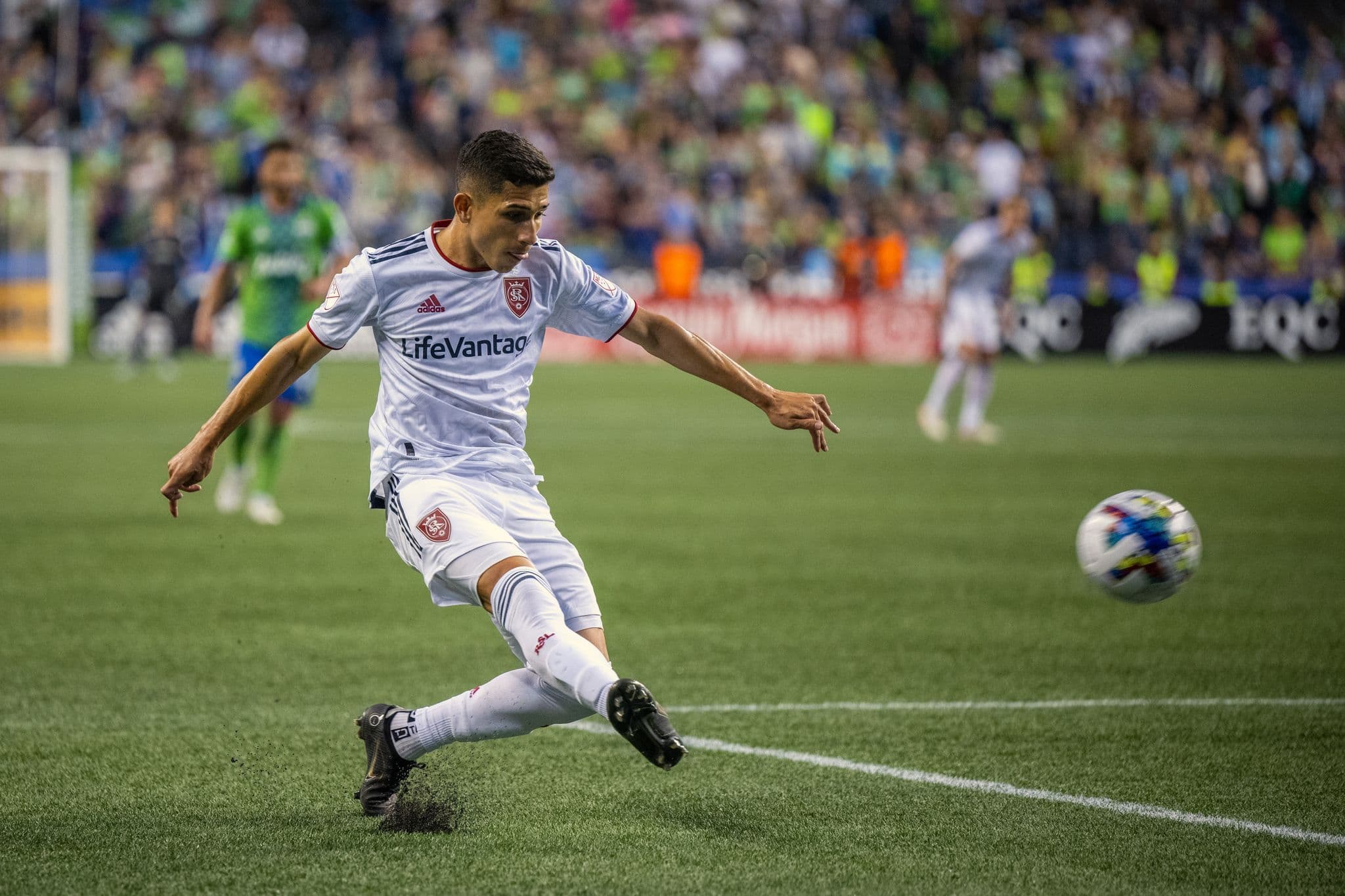 Lucas Muller | Wasatch Soccer Sentinel
What RSL needs to do to win
After a nice win to start the season, Real Salt Lake will probably feel reasonably comfortable heading into this match. It's always good to get the first win under your belt, and they've done just that. Seattle will likely prove a sterner test than Vancouver, though, so they'll need to be on their game if they want any chance at points.
Defend cleanly: Seattle scored four goals in slightly weird fashion, with none of the goals being assisted. RSL will need to ensure they're clean in their box, because Seattle will fashion chances, and they will finish RSL's mistakes.
Be less predictable: RSL's goals against Vancouver were sourced from wide positions, which is largely how RSL creates these days. Scoring goals in the same way game-after-game can lead to easier opportunities to defend, such that by the middle of the season, teams without chance creation variety can find themselves easily defended. That same idea applies as early as the second week of the season if teams aren't focused on variation.
Match details
Date and time: 8:30 p.m. Mountain Standard, 7:30 p.m. Pacific Standard
Location: Lumen Field, Seattle, Washington
Injuries and absences
Out
Zack Farnsworth, a thigh injury of some sort
Axel Kei, an ankle injury of some sort
Jasper Löffelsend, suspended two games (pending appeal)
Pablo Ruiz, returning from receiving his green card
Predicted lineup and formation
4-2-3-1
MacMath
Brody, Glad, Silva, Oviedo
Caldwell, Ojeda
Chang, Kreilach, Savarino
Rubin
Probable changes
↓ Caldwell in for Löffelsend (suspension)
↑ Rubin in for Julio (suspension ended)
Uncertainties
Chang may not be a definitive starter in this setup, but he's clearly well-valued. I suspect he starts again here.
Luna would be an interesting option, with Kreilach playing further forward. I do not suspect it will happen.
Quote of the match
There are going to be moments in the game where we're going to have to suffer. Seattle's a great team, they have a great coach, they play really well at home, on turf, all the different variables. There's no denying the fact there's going to be suffering, but it's really taking advantage of the moments where we can get on top of the game. It's us that have to have the courage and bravery on the ball.
— Pablo Mastroeni during a media session on Thursday
Stat of the match
Real Salt Lake has won their last four league matches against Seattle, both home and away.Seattle won three of the four before that, drawing one.
Last ten matches
Sun., Aug 14, 2022: Seattle Sounders 1-2 Real Salt Lake
Sat., Mar 5, 2022: Real Salt Lake 1-0 Seattle Sounders
Tue., Nov 23, 2021: Seattle Sounders 0-0 Real Salt Lake
Sat., Sep 18, 2021: Real Salt Lake 1-0 Seattle Sounders
Wed., Jun 23, 2021: Seattle Sounders 2-1 Real Salt Lake
Wed., Oct 7, 2020: Seattle Sounders 2-1 Real Salt Lake
Wed., Sep 2, 2020: Real Salt Lake 2-2 Seattle Sounders
Wed., Oct 23, 2019: Seattle Sounders 2-0 Real Salt Lake
Wed., Aug 14, 2019: Real Salt Lake 3-0 Seattle Sounders
Sat., Apr 6, 2019: Seattle Sounders 1-0 Real Salt Lake