Where's the hype?
The 2023 season is inching closer. Has preseason provided any cause for hype?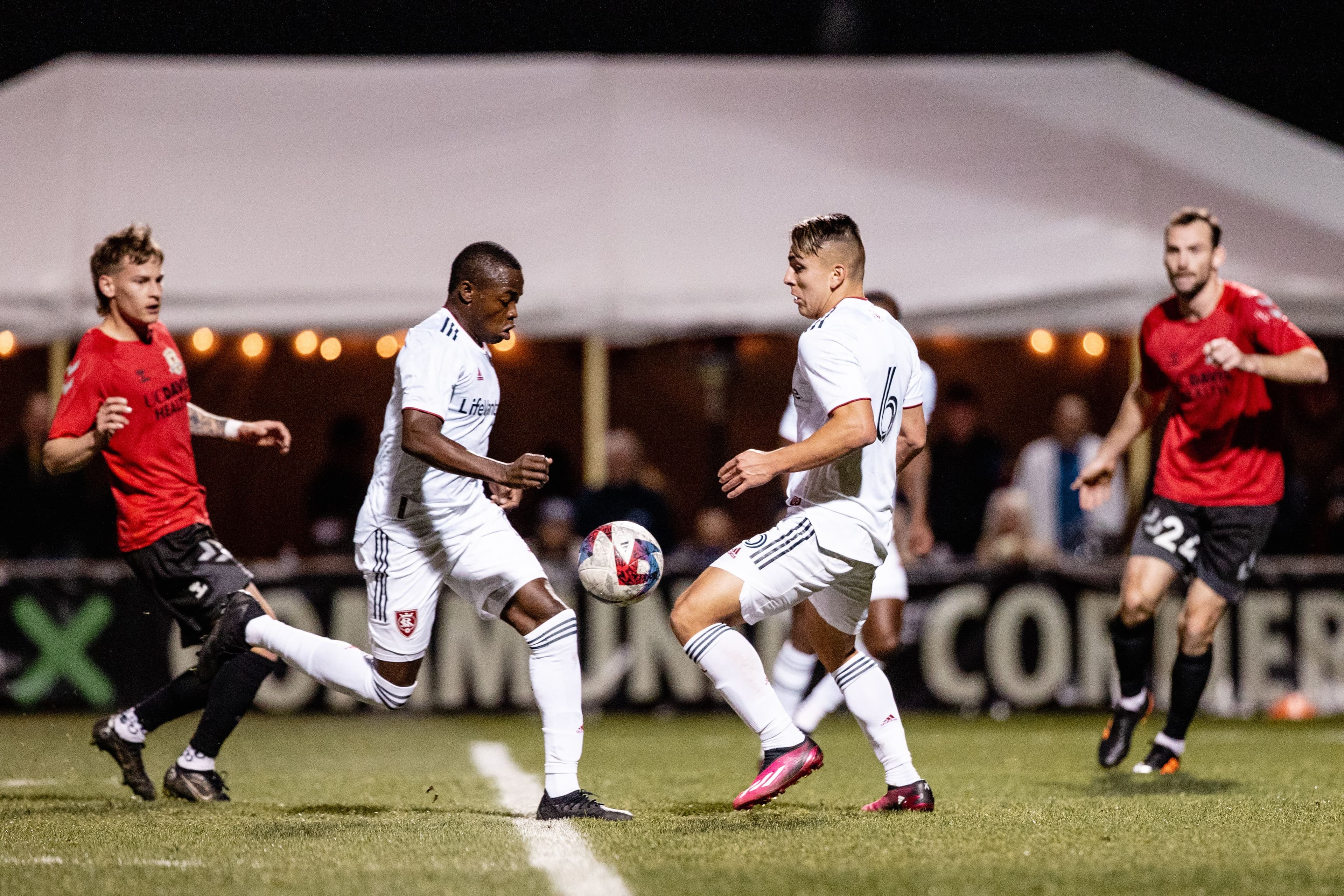 Photo credit: Laura Dearden | Real Salt Lake
Quick. Without cheating, do you know what the date of RSL's first regular season game is? Is it home or away? Okay, maybe those are easy ones. Second set of questions. Do you know how many preseason games RSL has played? Do you know the opponents?
Now, I've been on record several times saying that preseason doesn't matter, and I want to qualify that statement a bit here. Preseason results don't matter, in the long run. Preseason lineups, goalscorers, chance creations, penalty saves, and honestly almost every other single statistic usually tracked in the regular season doesn't matter, in the long run. Preseason results rarely translate directly to regular season results. At the end of the day, it's a bunch of players and coaches with different fitness or in-game goals playing with or against other players and coaches with different in-game goals. Say a player scores a hat trick in preseason — is that a guarantee of future success? Probably not. Is it a reason for fans to get excited about that player, though? Absolutely. What we as fans get from preseason is hype. I'm curious how new U-22 player Andres Gomez has looked in preseason. I'm curious how Damir Kreilach feels coming off his injury. I'd like to know how comfortable Diego Luna looks as a playmaker compared to last season.
RSL has played three matches so far against professional competition. Unfortunately, no information has been disseminated from any of those matches from the team. (As media, we usually get a post game box score and postgame quotes email from the team after every game. I have not received anything like that.) There hasn't been a tweet or write up about a lineup, scoreline, goalscorers, or even that the games have happened.
In years past, we've had online streams of preseason games, and from that, we were able to watch highlights after the fact. This was important! We've seen rivalries started in preseason matches. We've learned about and got excited about new players after watching preseason matches. Were we getting thousands of people watching these games? No, they were admittedly catered to the hardcore of us, but a side effect of hardcore fans watching these was the excitement they were able to show online and in person and that bled into other fans. Someone was able to tell friends they watched Luke Mulholland almost score a free kick in a preseason match, maybe they had a clip of it on their phone, and suddenly people were excited about a player most fans had never heard of. The team was able to build around that hype and keep people engaged with what is going on with the team.
Now, the team is not able to stream or broadcast preseason matches due to limitations in the new MLS TV deal with Apple TV. That's a bummer and one that we can't blame RSL for. Lord knows, they would still stream preseason matches if they could. In talking with people at the club, I've been told that there have been outside circumstances affecting their ability to effectively promote preseason. There have been and continue to be several members of the team's digital staff that have been dealing with COVID-19 diagnoses lately that have prevented some travel, and therefore content creation was slowed, but that's not all. The team decided that among the choice of several priorities this offseason, promoting preseason was always going to suffer. Part of this is due to the struggles of ownership still learning what kind of staffing is necessary to run an MLS organization, especially among fresh new content creation obligations that come along with the Apple TV deal. Along with the loss of preseason streams, they seem to have completely lost the ability to promote the team during the preseason months it seems, and that falls squarely on the team as a whole.
To look at RSL's social media posts, or even checking the team website, you would barely know that the team has been in full preseason for more than a month. Since Jan. 6, I counted (and I'm bad at that sometimes) about six tweets, 4 TikToks, and a handful of posts on Instagram regarding preseason at all. Virtually none of it shows in-game or even practice footage. What footage we have is mostly in the form of tiny mic Q&As, almost none of which features the new guys, so we aren't even getting any new insight into the personalities of the exciting signings this team has made in the offseason. We just have to wait and see, I guess. In comparison, several other teams are still out there tweeting updates from their own training, posting highlights from preseason games. The Vancouver Whitecaps even played a game in the middle of the Super Bowl, and their social team was live tweeting it, complete with goal highlights. They were filmed on the sideline on someone's phone, but you know what? That's good enough. I'm excited to watch a bit of Cristian Dájome this season.
Why does this matter? "This all sounds like pointless complaining, constant negativity," you might be saying. The fact is, the club is selling a product. As a season ticket holder, I've already bought the product myself. Now I want to see what I've got myself into, and preseason has historically been an opportunity to do that. If you're not a season ticket holder, and are thinking of buying single game tickets, or even season tickets, what is the team doing now to convince you to pull the trigger? It's just a bit of a shame that I don't have any way, as a fan, of checking in and seeing what the hype is all about with this team. There simply is none.
Can't wait for the first game of the season, if only I could remember when it is.