Real Salt Lake looks to build as they continue preseason
RSL start their second week of preseason as the team hones their focus around style of play and culture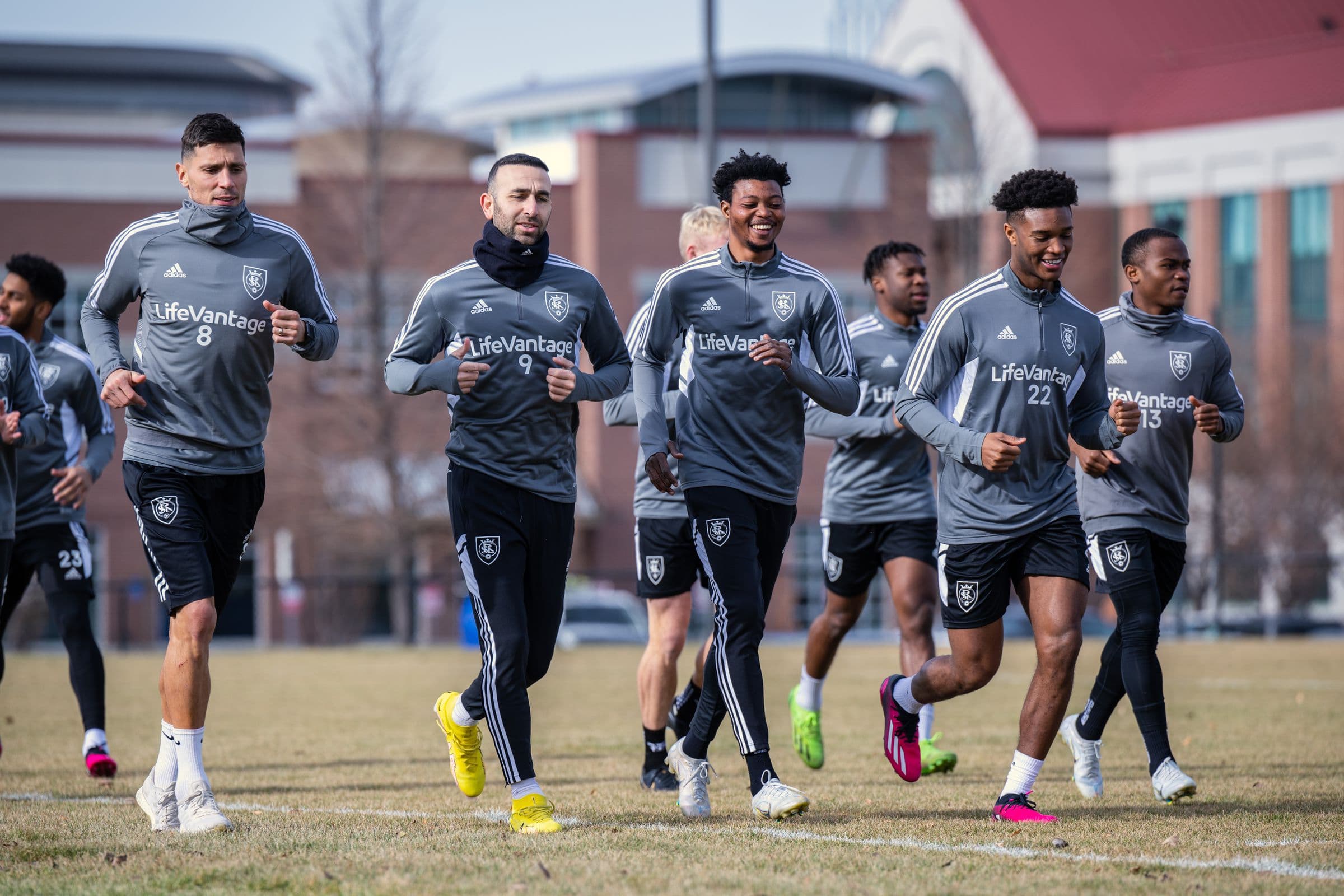 Lucas Muller | Wasatch Soccer Sentinel
HERRIMAN, UTAH — Real Salt Lake have started their second week of preseason training ahead of the 2023 MLS season.
The team has remained in Utah after initially planning on being in Santa Barbra this week, but due to the ongoing flooding in California, they've elected to conduct training at Zions Bank Training Center and AFF Training Field. They'll travel to Los Angeles to take on LAFC over the weekend.
The team's first week back concluded on Saturday at AFF Training Ground in Sandy, just a few blocks away from America First Field. Winger Justin Meram told RSL Soapbox that they, as a group, are getting fitter and shaper as they head into the second week of preseason. "Week two is a little more playing, which is nice", says Meram, "and we're trying to find our legs and ours lungs and hit the ground running."
The excitement around the team is palpable. They look happy to be back on the field and playing with one another. There's a mix of first team regulars, Monarchs players, draftees, and a few invitees that make up the players. As the group re-forms, Head coach Pablo Mastroeni wants culture and the person of each player to be at the foundation of what they do. On Thursday he said they were looking to get better with each and every session, and that kind of intensity is something they're building off of from last year. He praised the groups mentality in training.
The team isn't only building internally. Last week they set a new record for player transfer to bring in Colombian winger Carlos Andrés Gómez. Gómez has yet to join the team in person. His visa is still in process at this point, which is fairly typical for any player joining from outside the country. Pablo Mastroeni told RSL Soapbox that they've been in contact with Gómez and have worked with him on a training plan until he's in market. "Typically the visas take about two weeks. We're about four days, five days into the process", says Mastroeni. The head coach went on to comment on how Gómez's style of play and mentality should make him a good fit for the culture they're building at the club.
For other players, they've been in market but are looking to get back to their best. When asked about his health and fitness last Monday, RSL captain Damir Kreilach told the media that he's getting there, but it's still not ideal. Mastroeni says, "With Dami it's going to be really important to gauge his minutes, gauge his training… when you're out for a good 12 months, it's going to take so many months to get back to form." Kreilach has alternated between fitness training and full team practice in order to reintegrate with the team while minimizing the risk of reinjury. When in full team training, he's looked confident and able to keep up with his teammates — a good sign from RSL's leading goal-scorer over the last five seasons.