Damir Kreilach hoping to avoid injury setbacks in 2023
After a long layoff, RSL's brightest star could shine again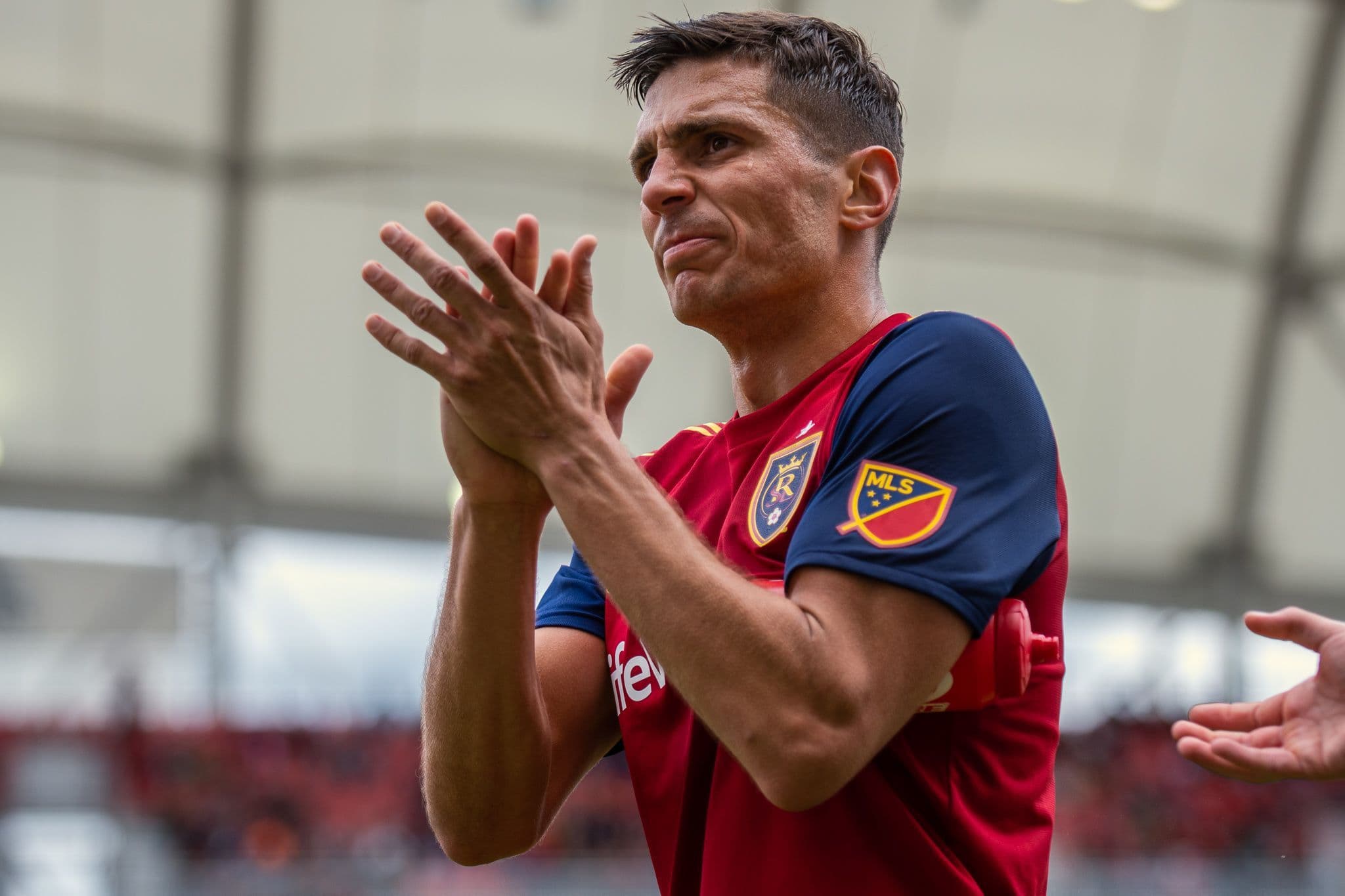 Lucas Muller | Wasatch Soccer Sentinel
In his first season, Damir Kreilach quickly became one of Real Salt Lake's most popular players. He was affable, friendly, and perhaps most vitally, he was great on the field. He could always be relied upon to score an important goal in a big game, and that only heightened as time went on.
2022 was, in many ways, a difficult year for Real Salt Lake fans, and the biggest difficulty was probably the absence of Kreilach from the field. After missing much of preseason, Kreilach featured in just five regular season games, starting and playing 90 minutes three times.
After his final start of the season — a 6-0 loss to New York City FC — Kreilach's injury issues became clear to all of us, with the player succumbing to nerve issues in his back. That led to him having surgery mid-season, and his return has been eagerly awaited since.
On Friday, Kreilach played minutes — preseason minutes, but minutes nonetheless — for the first time in a long time, featuring for 30 minutes in a 2-0 win. He spoke with gathered media, including our own Ethan Kershaw, about those minutes, his progress, and his hopes and expectations for the year. A full excerpt of those quotes follows.
Excitement, first of all. I want to say thanks to all the guys who helped me to get back, from the coaching staff to the medical staff — everyone was included. I was so excited as a young kid, starting playing soccer. It was, for me, a big 30 minutes. We are now getting steps forward, and the most important thing is to not have setbacks. Hopefully everything is going to be great, and I'm looking forward to being able to help the team this season as much as I can.

Everything was good, especially the way we played. We are only two weeks in, but the chemistry, the energy, the workrate is very high. Everyone is on the same page.
What are your goals this year?
To be honest, to stay healthy first thing. This club is a special club. We are like a big, big family. We already showed so many years in the past that we are able to do incredible stuff, not as a single (person), two, three, four guys — it's going to take the full group, including (reporters and media), as well.

Still, I have kind of the symptoms, because it's a nerve issue. Now I am used to it. I didn't have so far in two weeks any setbacks, which was important for me — only that I rolled my ankle, but we are done with that. I'm so excited to help the team as much as I can. Hopefully there aren't going to be any setbacks. … We aren't going to take any risk, because it has to be single steps. So far, so great.