Match Coverage
What we're watching in Houston Dynamo vs. Real Salt Lake
RSL travel to Houston in a must-win playoff game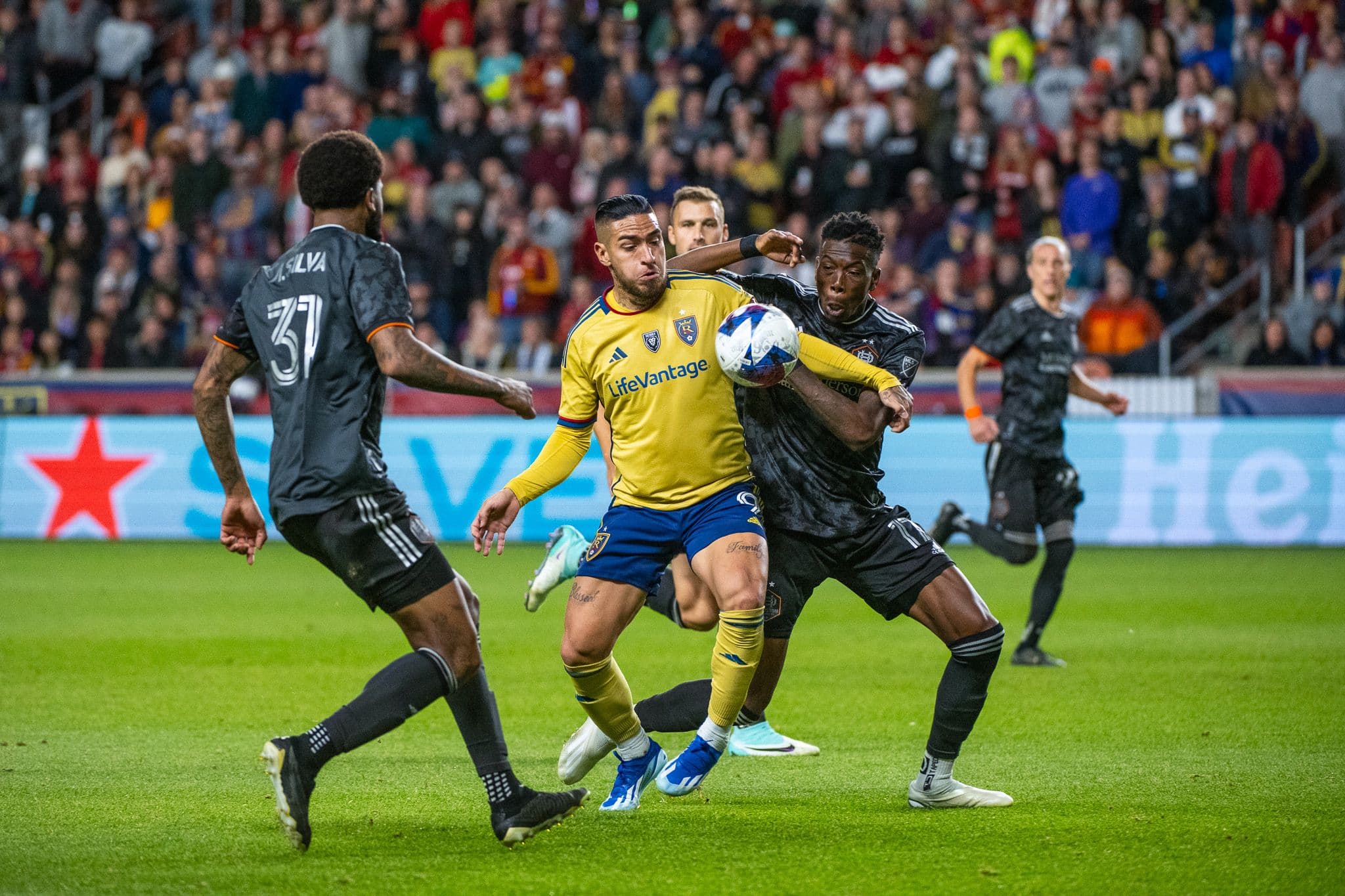 Lucas Muller | Wasatch Soccer Sentinel
Real Salt Lake play their third and final game in their best of three playoff series against the Houston Dynamo today. On Monday, RSL came back from being down a goal to beat Houston in a shootout that saw MacMath save Bassi's kick, and RSL scoring all five of theirs. This will be the sixth meeting between these two teams in 2023. If RSL can't win, either in regulation time or the penalty shootout, then they're out of the playoffs.
Healthier
Aside from the irreplaceable Pablo Ruiz, Real Salt Lake are a much healthier squad this week. While Hidalgo remains out, Holt has been upgraded to probable on the injury list. With Arango, Glad, Silva, and Vera all fully back, RSL's options are much deeper. The biggest question is if Chicho can start. His energy on Monday changed the game and helped the team draw level with the Dynamo.
Luna rising
Diego Luna has been a highlight of the late season for RSL. He struggled to get consistent minutes before the U20 World Cup, but he's proven himself to be one of the most creative players on the team. Aside from his game winning penalty kick, he scored in each of RSL's previous three games before that. We've seen stretches of him more central, but he's largely played on the wing, either across from Gomez or Savarino.
Defensive pressure
RSL have only had a clean sheet once in their last five games (against the Colorado Rapids on decision day). While that isn't the most concerning stat, the team have had a tougher time this year preventing goals. More is being asked of Glad, especially given he hasn't had a consistent center back partner, and he's had some rough moments. In fact, the entire backline has seen a good deal of inconsistence at every position outside of Justen's. We might see Oviedo, Vera, Glad, and Brody again, and that should help create a rhythm in defense to absorb some of Houston's attacking talent.
Player availability
Out: Pablo Ruiz (knee), Bode Hidalgo (hamstring)
Probable: Erik Holt (shoulder)
Predicted lineup