Match Coverage
A chippy match sees RSL continue in Houston series
In moving forward in the series against Houston, RSL tied their season record for fouls in a match.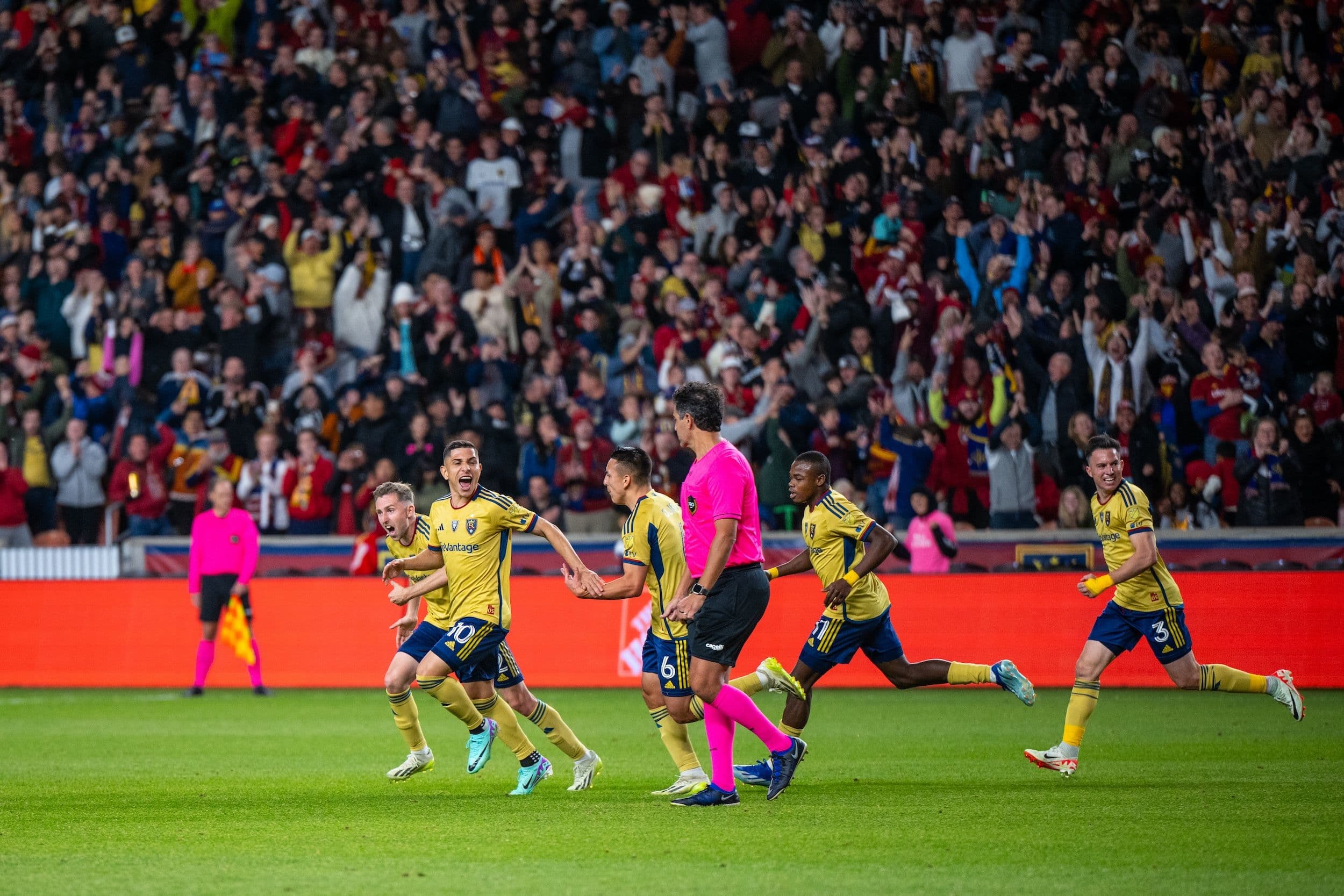 Lucas Muller | Wasatch Soccer Sentinel
Well, that was exciting, wasn't it? Real Salt Lake and Houston, together again — a third game of knockout soccer*, tempers flaring, reckless play, tackles abounding. Is this what Major League Soccer wanted to create with its new playoff format? Bad soccer?
* I'm including U.S. Open Cup here. If we include MLS matches, this is going to be the season where we played Houston 1,000 times.
Exciting though this game was, beautiful, it was not. I suspect that's exactly what RSL coach Pablo Mastroeni wanted from this game — not an ugly game, but a pragmatic game, a game in which his side left their print on their opponent.
A chippy game
There was a lot of particularly confusing talk about the referee after this one, which surprised me. I thought he did quite well on the night, and if anything, I think he let a few too many fouls go unpunished. It was a game in which fouls were the order of the day, and to that end, RSL left the match having committed 21, tying the regular season record on the year achieved on May 31 against LA Galaxy.
I do think both sides were at least slightly fortunate here to finish with 11 players. Brayan Vera should probably have seen a second yellow for a reckless challenge in the 87th minute — following through with his arm on Nelson Jr., a foul that was not called but absolutely should have been. I think Adalberto Carrasquilla could probably have seen an earlier yellow than the one he received, too.
A tangent: Vera has received, to my mind, a lot of leniency from referees this season. I suspect he will not have it so easy next season. That he has benefited from leniency and still managed 12 yellows in 26 MLS matches is pretty remarkable. And lest we forget, the horror game from Brayan Vera that saw him sent off for a swing? U.S. Open Cup against none other than Houston Dynamo.
At any rate, the referee did fine, but I am surprised this game didn't end with even more fouls and a red card or two.
Penalties
Brayan Vera is the main character of this match, it seems.
I am absolutely not a fan of penalties. They induce in me such irrepressible anxiety that it just is absolutely not fun to have them decide a result, unless I don't care about the result — although even then, it creeps in. Like most RSL fans with similar feels, I tend to blame the 2013 MLS Cup final against Sporting Kansas City, which has left its mark on my soul.
For RSL to win (decide?) this one on penalties was not how I wanted it to happen, but I am glad we've got more soccer to watch this coming weekend.
While Houston took the novel approach of taking statistically savable penalties and waiting for MacMath to move, RSL took a slightly brighter approach: Take penalties that are extremely difficult to save. This is not a secret in world soccer: the closer you are to the upper corners, the more difficult your penalty will be to save. So it was here, too, and nobody provided a better example of it than Vera. While I took exception with his behavior during the match, the penalty left no doubt. (I think if Vera cleaned up his 'dark arts' game and had more sound defensive positioning, he'd be playing at a much higher level than MLS, for what it's worth.)
MacMath managed just one save, but it was an important one, and we got to see a little bit of the mind games at play here. Bassi's penalty for Houston was his second on the night, having attempted one — and had it saved — against MacMath in the first half. Of course, that first attempt saw him put away the rebound with ease, but you just don't get that opportunity in penalty kicks.
Once more unto the breach
The new MLS playoff format, for me, leaves much to be desired (except more soccer, I suppose), and as a result of it, RSL plays Houston for a third time in as many games — a sixth time in competitive action in 2023. RSL has yet to notch a solitary victory in one of those (remember — a match that ends in a draw, then goes to penalties, does not a win make — it's a draw with a decided victor) and they don't technically need to do so in this one to progress.
Sixth time's the charm, as I've always said.