The Salt
RSL down 0-1 in Houston playoff series
RSL set out without attacking ambition, and it showed.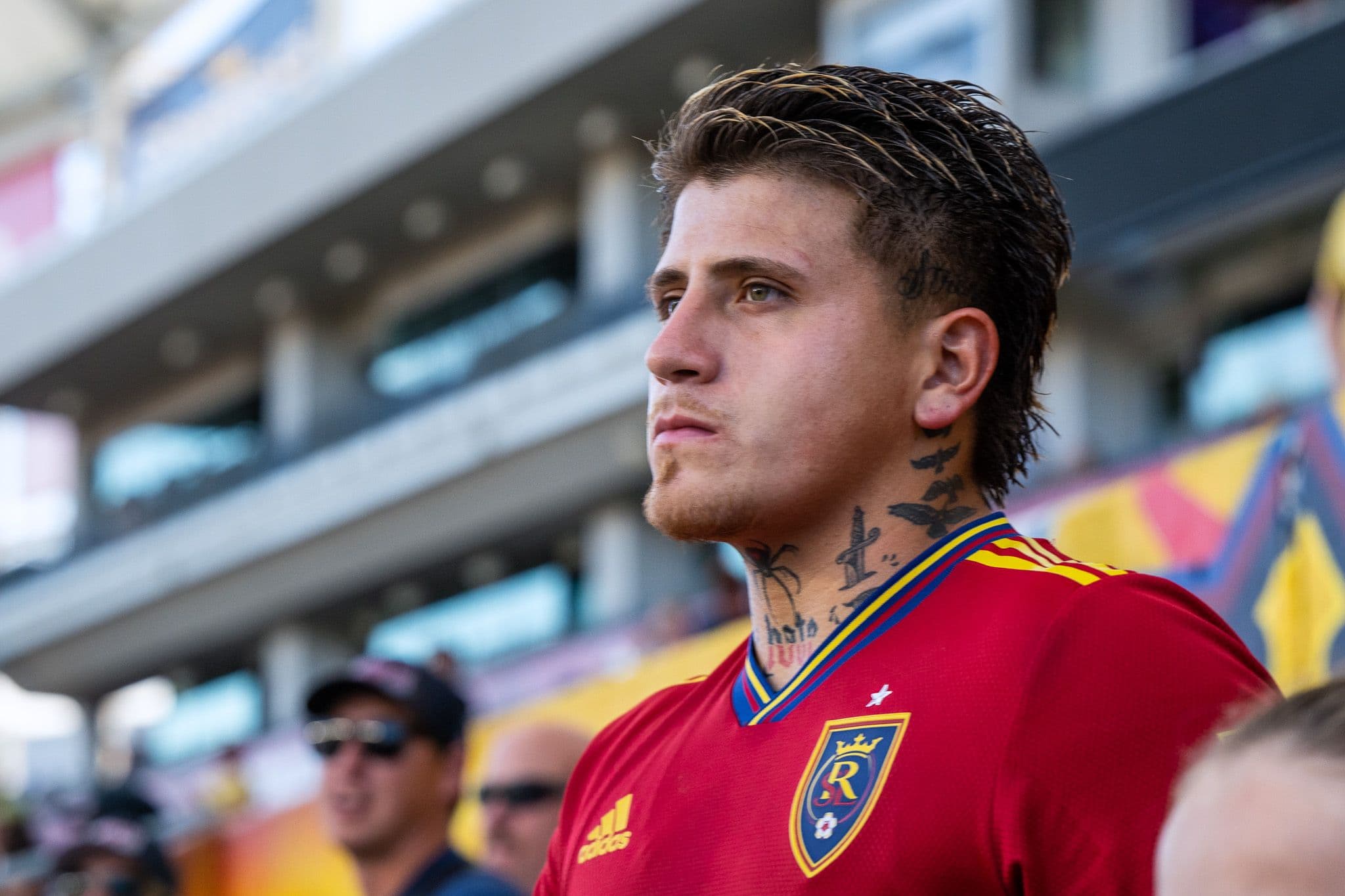 Lucas Muller | Wasatch Soccer Sentinel
Here's the thing about being a bad home team and a good road team: It doesn't actually matter in a playoff scenario. Not that much, I mean. Real Salt Lake's away record was very good — 8-4-5 in MLS is nothing to sneeze at — but it's not a predictive measure in a post-season capacity.
Despite a very nice goal from Diego Luna yesterday, we're here talking about a 2-1 loss. Here are three things that are on my mind after Real Salt Lake's 2-1 loss to Houston Dynamo.
A negative start
Pablo Mastroeni trotted out RSL lined up a lineup that I just didn't quite grasp. With just one of his first-choice center backs available (Brayan Vera) with Marcelo Silva on bereavement leave and Justen Glad an injury precaution, Mastroeni put forth a starting approach that was intensely negative. For the first 22 minutes, RSL didn't make a significant effort to advance play, instead preferring — almost without exception — as long a clearance as they could manage. It painted a picture of a team under siege, which, to my thinking, was entirely self-inflicted.
Part of that is down to setting out with a back five-ish that had three wing backs, two of whom set out playing something like center back, a winger, and a center back. Perhaps there's a reason Kevon Lambert didn't start at center back. He has been historically a defensive midfielder, but he play the majority of the 2023 season at center back. To that end, we saw him come in at center back when definitively-not-a-center-back Bode Hidalgo (who I think, surprisingly, performed not incredibly horribly) came out injured early in the second half.
Perhaps Mastroeni should have started Lambert, barring any unannounced injury concern, who would certainly have provided a better shape.
My concerns don't end there. The team's negative approach — and there's no way we can call it anything else, given we basically didn't see RSL make more than nominal solo attacking efforts until after they conceded — shifted after the concession, moving to a four-man back line that shifted attention further forward. That relieved significant pressure, and though RSL still didn't come away with a result, they put themselves in a stronger position to achieve anything.
Conceding and the midfield
It clearly doesn't matter how many times we've seen it; RSL cannot defend runs into the box with their midfield. The 22nd minute saw Houston Dynamo score through Hector Herrera, who is able to just move past Braian Ojeda to the area between the midfield and the center backs, right at the top of the box.
Go rewatch the goal. Torture yourself with me. Ojeda turns to watch the ball, and Herrera just sort of moves past him. There's no physical pressure he's exerting, he just sort of jogs into place to receive a header from Houston's Carrasquilla, with Ojeda lagging behind. (We could talk about Bryan Oviedo being tasked with being a center back and how much that didn't really work, but honestly, who's surprised by the longtime attacking full back struggling in the position?) By the time Herrera receives the ball, Ojeda is well behind the play and only realizes his error as the ball is about halfway to Herrera.
Maybe this isn't a midfield problem. Maybe it's about the defense dropping too deep. Maybe it's an individual error, but you know what? We've given up so many goals in similar ways. It hasn't mattered who's in the midfield. It happened all the time with Pablo Ruiz playing. This is a problem with every RSL midfielder, and if we're going to see the same individual error repeated ad nauseam, that's no longer an individual error. That's something that should be addressed through coaching. It has not been.
Here, have a screenshot.
A side note: RSL last strung together three or more passes at about 18:30, and the goal came at 21:48. That's over three minutes without significant possession, and it was hardly the longest stretch. This team lacked either ability or desire to maintain even basic possession throughout the match, instead leaving themselves under pressure throughout.
If you want some more fun, watch the second goal. It came not through possession but through an RSL mistake: Diego Luna attempts a bit of trickery on the edge of his box, Griffin Dorsey gets completely free, Braian Ojeda is in a position to do absolutely nothing, Zac MacMath makes another great save, and a late run is once again not tracked. I don't know. This sort of pain seems avoidable in many ways.
Diego Luna
The game-tying goal from Diego Luna — his sixth MLS goal of the season and his third in as many games — is a moment that should seal him as a good MLS player. He's been RSL's best player in each of those games, I might argue, and it's telling that it's come as he finally started getting regular minutes. It took longer than many of us would like, but we're here now, and he's showing that he's more than ready. Will he leave during the offseason? I think it's likely that he's still looking at a move to Europe, but I'm willing to wait until after the playoffs end to really entertain the thought.
---
Now, let's just hope the playoffs don't end in a week from today. They well could, as RSL has shown not to really have home advantage these days — but at the same time, if I'm not willing to consider RSL's road form as a consideration in this game, I suppose I shouldn't consider their home form as a consideration in the next.