News
Utah Royals announce plans for a new training facility, hold ceremonial groundbreaking
The Royals get their own wing at Zions Bank Real Academy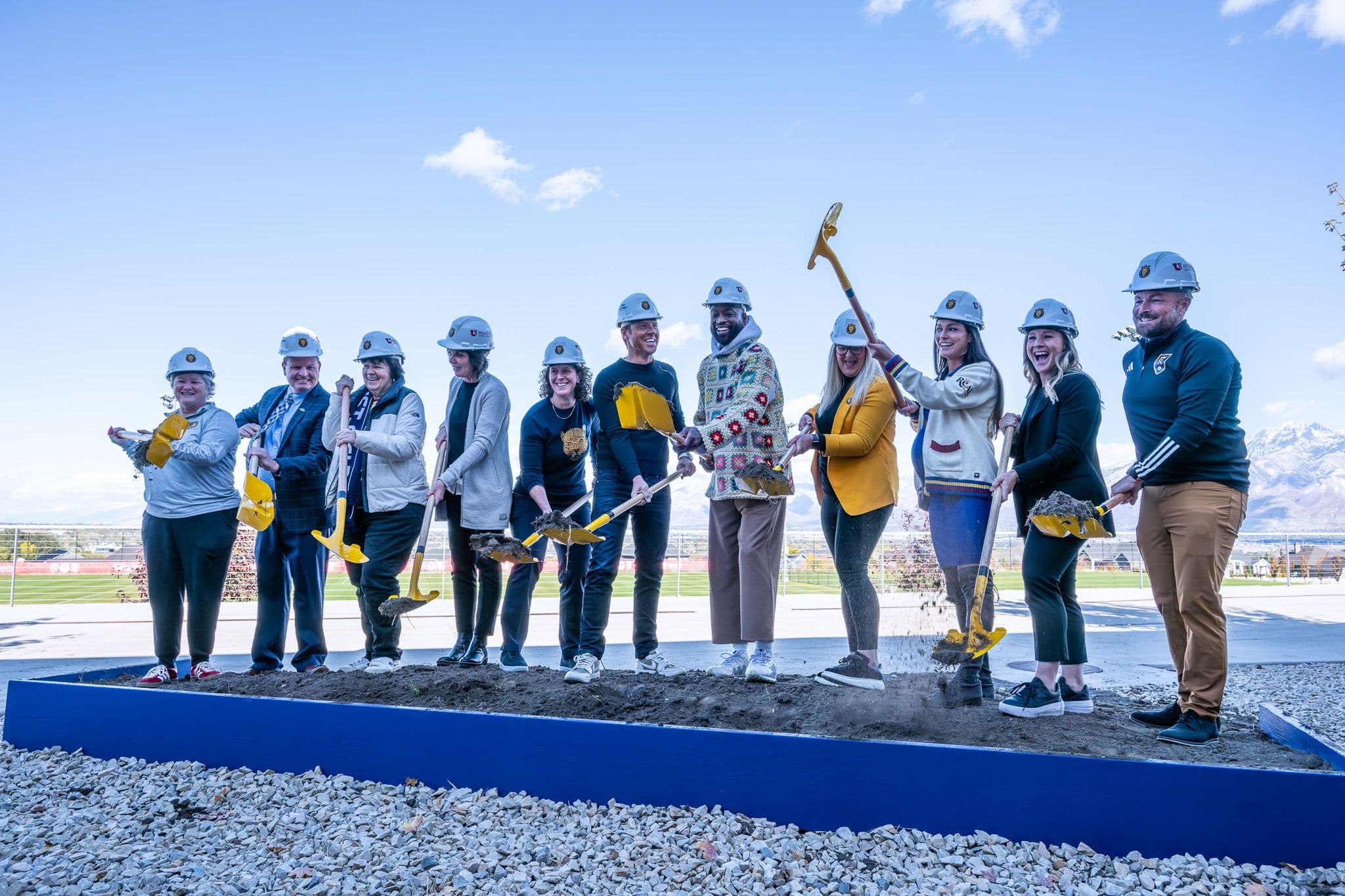 Lucas Muller | Wasatch Soccer Sentinel
Utah Royals FC have announced plans for a new training facility for the team.
The new addition will see the Royals join Real Salt Lake, Real Monarchs, and RSL academy teams at Zions Bank Real Academy. The new wing will include a locker room, weight and training room, sports medicine facilities, a hydrotherapy room, a childcare room, and room for nursing mothers. It will be among the most advanced facilities in the NWSL, with 12,260 square-feet of the Zions Bank Real Academy being dedicated to the Royals.
Zions Bank Real Academy has five out door grass fields, two indoor turf fields, an Zions Bank Stadium, a 5,000 capacity turf stadium.
Co-owner David Blitzer state, "The Utah Royals athletes, coaches & staff deserve to have everything they need to be at their best. We are incredibly thrilled to be investing in their future success by providing them their own dedicated space in our world class training complex, the Zions Bank Real Academy."
The new addition will be located on the north east corner of the existing facility. The club anticipates the wing will be finished by spring of 2024, ideally before the NWSL season kicks off. On Thursday, October 26 in Herriman, Utah, the club held a ceremonial groundbreaking for the Royals facilities. Co-owners Ryan Smith and former NBA star Dwyane Wade were in attendance. While no specific amount has been disclosed, it is anticipated to be a multi-million dollar project.
(Photos by Lucas Muller. Facility renderings courtesy of Utah Royals.)