Match Coverage
What we're watching in Houston Dynamo vs. Real Salt Lake
RSL are on the road to Houston for their opening game of the playoffs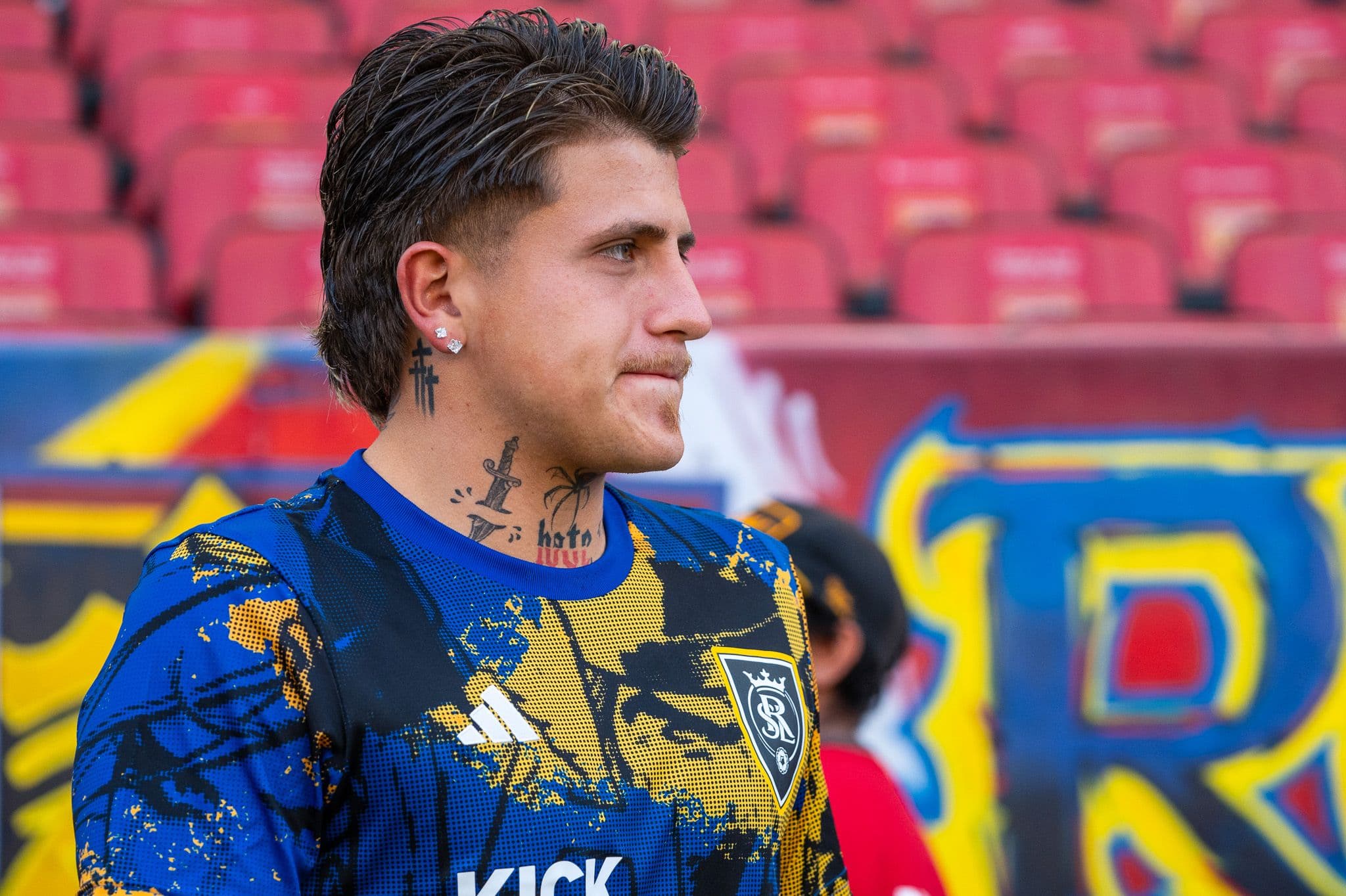 Lucas Muller | Wasatch Soccer Sentinel
Real Salt Lake finished the 2023 season in 5th place in the west, and will therefore face 4th place Houston Dynamo. This is the first game in a best of three series. RSL finished the season with 3 wins, a loss, and a draw in their final 5 games, while Houston ended with 2 wins, a loss, and 2 draws. Houston beat RSL twice and held them to a scoreless draw between MLS and US Open Cup play this year.
Injuries
RSL's injury bug hasn't cleared up, though the players do seem to be on the mend. Pablo Ruiz remains out, but Chicho Arango has been upgraded to "questionable" on the injury report. Unfortunately players such as Justen Glad, Brayan Vera, and Marcelo Silva are all questionable as well. This makes the backline a huge challenge in an important playoff game. One of the center backs might be available, but the team has other options. Kevon Lambert is able to play CB. Delentz Pierre's loan with the Colorado Switchbacks has concluded and he's rejoined RSL. We've seen outside backs step into a center back role as well, but whatever the choice, it's not RSL's ideal backline.
Not a must win
After years of single elimination games, a "best of three" setup means the first game is relatively low stakes (which is still fairly high). Since this game is being played on a Sunday, and the second leg is on Monday the 6th of November, RSL will get a good chunk of time to rest and recover, which is especially important for the injured guys. Despite it not being must win, players who don't normally start will get a chance to prove themselves a big stage and Mastroeni will have to weigh how much strain is put on players carrying an injury.
Diego Luna rising, Sava MIA
Diego Luna's quality keeps shining through. The 20 year old attacker is incredible on the ball, and he's scored in his last two games. Jefferson Savarino, who is one of the most talented and most developed players on the field, has missed the last two games. There could be very good reasons for that, regardless he's one of the most important players on the team and his absence is felt. Sava should feature in this game, but how he plays feels like an open question going into a hugely important moment. With the regular season wrapping up, Sava led the team with 7 goals and 6 assists. Young Diego had 5 goals and 3 assists.
RSL player availability
Out: Ruiz (knee)
Questionable: Vera (ankle), Holt (shoulder), Arango (hamstring), Glad (adductor), Silva (bereavement)
Predicted lineup