Match Coverage
What we're watching in LA Galaxy vs. Real Salt Lake
A depleted RSL squad are on the road as they fight for a top four finish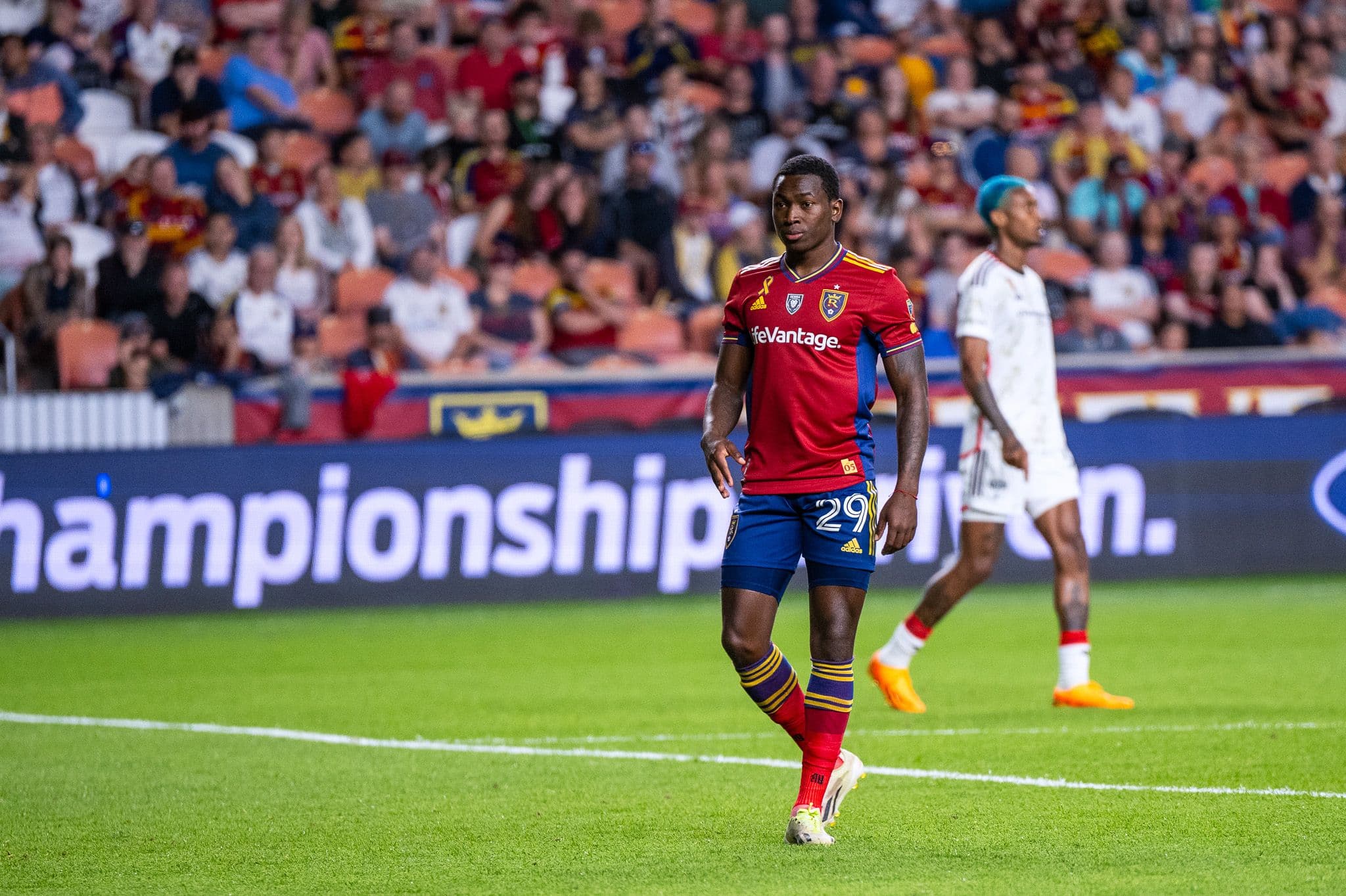 Lucas Muller | Wasatch Soccer Sentinel
Real Salt Lake are playing through the international break and are away to the LA Galaxy. This game was originally meant to be played much sooner in the season, but due to adverse weather conditions in Southern California, it was postponed. RSL have stated they want a top four finish this season and they'll need points against the Galaxy to make that happen.
Who is out and why
This week's injury list is very long, and it's exacerbated by the fact that four players are with their national teams during this international break.
So, let's break it down.
International duty: Kevon Lambert is with Jamaica - started and scored for the Reggae Boyz in their 4-1 win over Grenada Braian Ojeda is with Paraguay - subbed on in 71st minute in their 1-0 loss to Argentina Rubio Rubin is with Guatemala - scored for them in their 3-2 loss to Trinidad and Tobago Jefferson Savarino is with Venezuela - subbed in at the half and provided an assist in their 1-1 draw with Brazil
Injuries: Out: Erik Holt (shoulder), Pablo Ruiz (knee), Chicho Arango (hamstring)
Questionable: Danny Musovski (quad), Gavin Beavers (groin)
Probable: Jasper Löffelsend (ankle)
**Suspensions: ** Justen Glad (red card, 10/7)
That's a long list and it's the perfect storm of injuries, suspensions, and international duty to make this game a real challenge.
Who plays?
The biggest question for this game is who plays. The squad is so depleted that they were able to bring in three players via MLS's "Extreme Hardship" rule. They brought in Zavier Gozo (forward), Griffin Dillon (midfield), and Axel Kei (forward). All three are Monarchs players, and Kai is an RSL player who is on load to the Monarchs. It's unlikely any of them start, but they'll almost certainly make the match day squad.
Here's how I think they'll lineup:
There's a few things that could go differently here. We could see Chang, Hidalgo, even Caldwell get the start, but to make this feels most likely what Pablo will want from his team. In the attack, it would be shcoking if anyone but Damir Kreilach started. He's the captain. He's healthy, and has Pablo's trust, even if he's taken a step back this year. Anderson Julio should start alongside him. His speed can make up for some of Dami's slowness, but it's rare we see Julio go a full 90.
There should be enough firepower to get a positive result against a poor LAG side, but this season has been so up and down it's hard to predict any outcome.
The Galaxy
Real Salt Lake and the Galaxy have already met once before this season. On May 31st, the Galaxy beat RSL 3-2 in Sandy, Utah. LAG are winless in their last four and have been eliminated from playoff contention and sit 13th in the west on 35 points.
The Galaxy have a long list of injured players as well:
Out: Gastón Brugman (Torn Meniscus, left knee), Calegari (Torn ACL, left knee), Javier "Chicharito" Hernández (Torn ACL, right knee), Martín Cáceres (Left Knee, Avulsion Fracture), Jalen Neal (Sports Hernia Surgery) Questionable: Riqui Puig (ankle), Mark Delgado (head) International duty: Kelvin Leerdam - Suriname
It seems unlikely that Puig can start, or likely play at all. But with Galaxy newcomer Billy Sharp scoring six goals in his ten ten MLS games, he could be a real threat.