Match Coverage
What we're watching in Real Salt Lake vs. Sporting Kansas City
RSL have officially secured a playoff spot as SKC fight to get above the line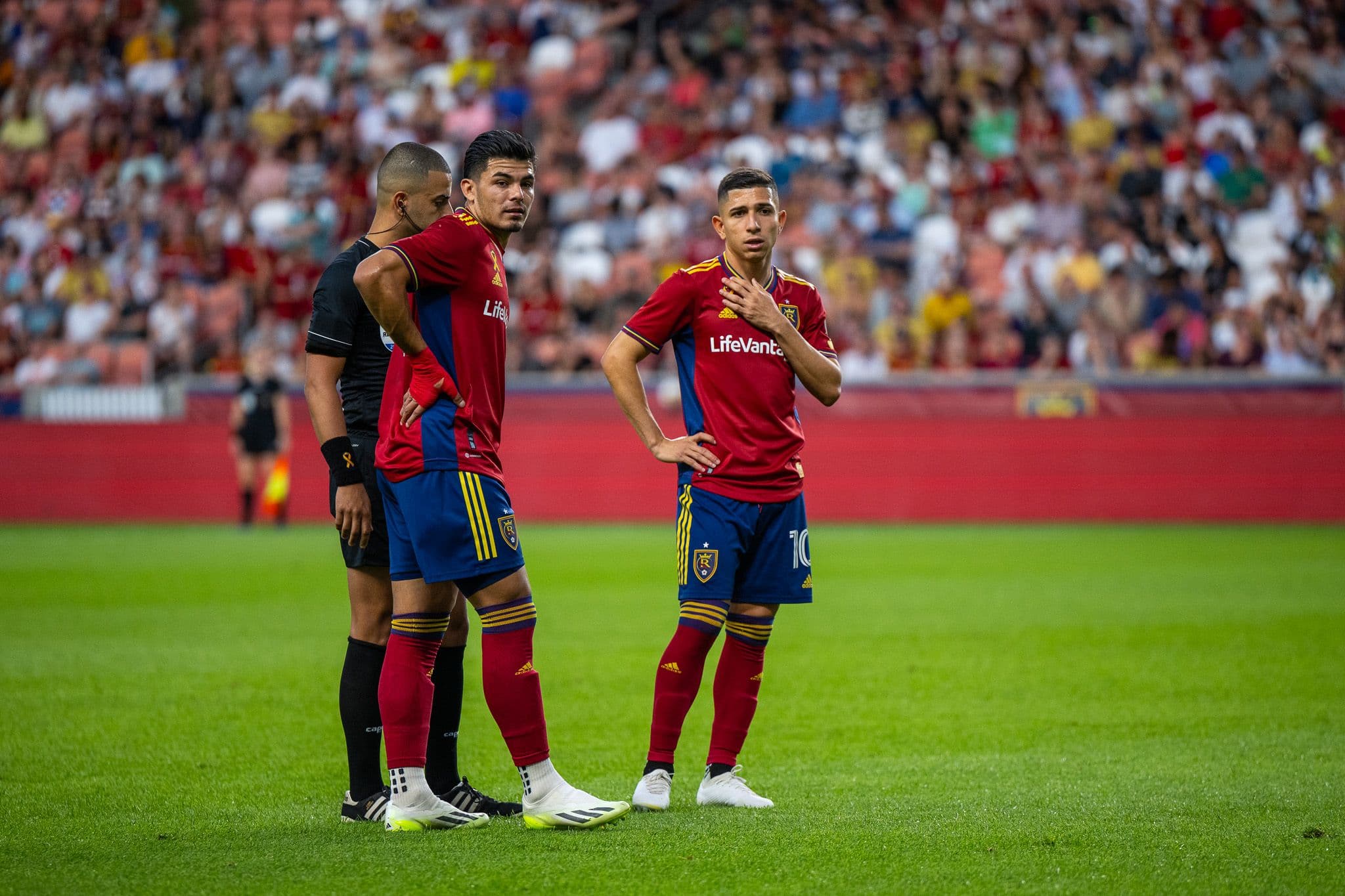 Lucas Muller | Wasatch Soccer Sentinel
After results on Wednesday, Real Salt Lake have secured a place in the 2023 MLS playoffs. They're currently in 4th, but have a game in hand over most other western conference teams. The further up they finish, they higher their chance of hosting the first playoff game, and the lower the seeded team will be. Sporting Kansas City are currently way down in 11th place in the west, but with the standings so tight, a win (and results going their way) could see them above the playoff line, so they have everything to play for in this game.
Savarino as second striker
Whatever was going on with Jefferson Savarino and RSL seems to be either corrected or put on the back burner. Head coach Pablo Mastroeni elected to have him play as a second striker along side Chicho Arango, and it worked fairly well. Sava was more central and further forward than what we're used to seeing from him when he's on the wing. This also allows for Gomez and Luna to start along side the Venezuelan. It seems likely we'll see a similar look in the attack tonight.
Defensives
Zac MacMath's performance last weekend was outstanding. He had a number of big saves and helped to keep the backline organized. Center back Justen Glad had a vintage Glad performance. It's been a rougher season for the RSL academy product, but last week he was at his best (even without scoring a goal). Bryan Oviedo had a good game as well, but his lack of speed could be a real issue against SKC's wingers.
Tinkering
One open question going into this game is how much change we'll see. LAFC was an interesting case study in that RSL were largely not in control of the game, but were ultimately able to win, though their game winning goal did come from a substitute. How much change will Mastroeni want ahead of this home match? Did Rubin's assist earn him a start? Guys like Musovski and Eneli were starters, but have lost their place in the XI. We could see them rotate back into the squad.
Player availability
Out: Erik Holt (shoulder), Pablo Ruiz (knee), Jasper Löffelsend (ankle)