The Salt
RSL rescues points versus Vancouver — and my night
It's a memorable win for me, and not necessarily for soccer reasons.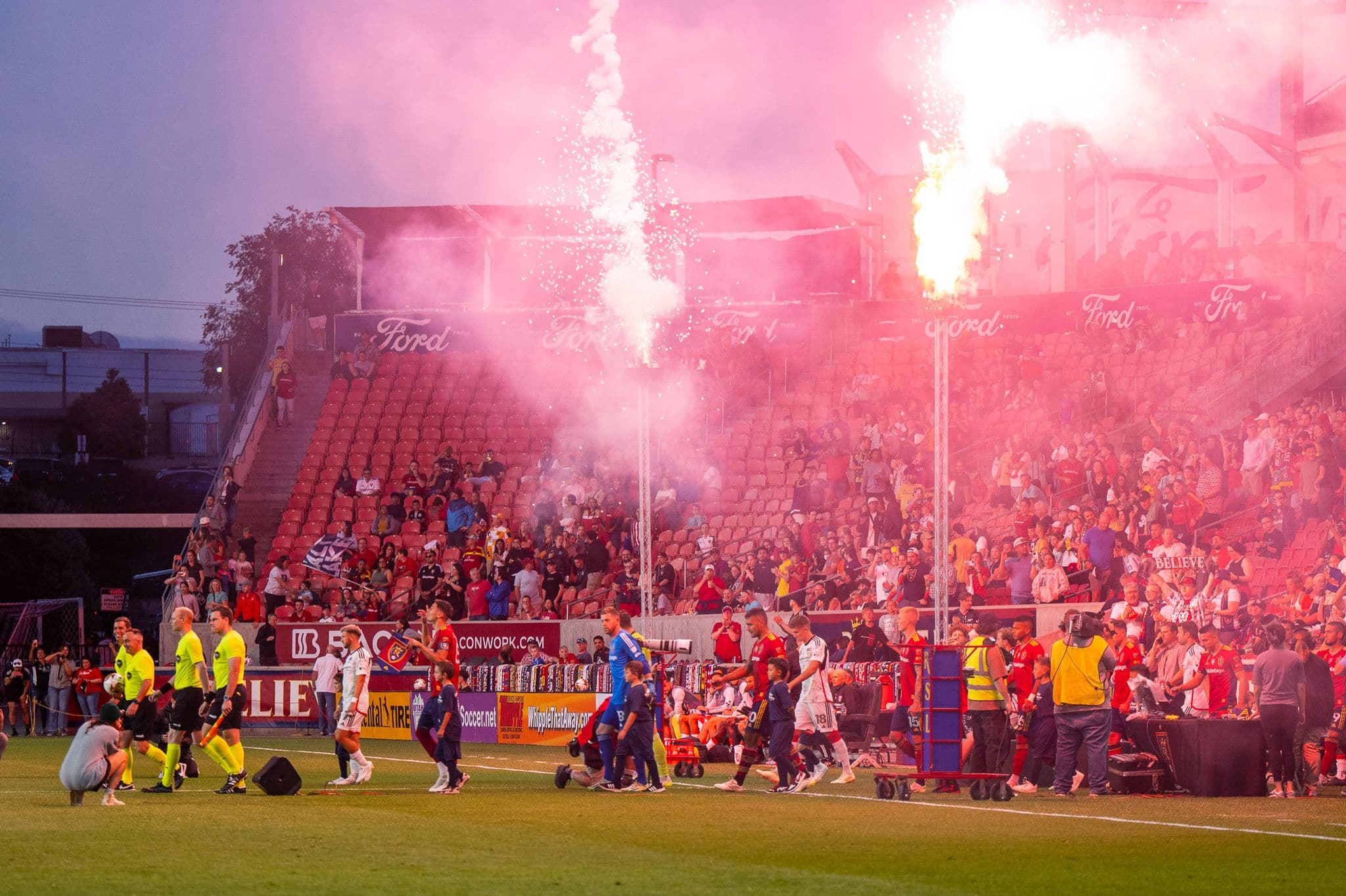 Lucas Muller | Wasatch Soccer Sentinel
I love a home win. For the first time in a long time, I'm staying in a hotel after an RSL home match, as I'm living a bit further away than I have for the last decade. I've been writing about this team on a site I've edited for more than 12 years now, and there was a time for me when this was more commonplace. I've been watching most home matches from the comfort of my couch some hours away, which has frankly made watching home matches a bit more bearable.
Tonight's match wasn't beautiful. It wasn't pretty. The beautiful game wasn't particularly on display. We saw a staggering three set piece goals, which is an absolutely ridiculous number of those for any given match. We saw two video reviews, neither of which resulted in anything being overturned, and one of which occurred after the final whistle (and, it must be said, a lengthy delay for a goal kick that would naturally have presented the right opportunity for the video review.)
We saw Brayan Vera earn yellow in his sixth consecutive RSL match and his ninth in ten for the club. In 21 MLS matches, he's earned 10 yellow cards. He's already been suspended twice for the privilege, and with one more yellow card, he'll receive a third suspension. Sure, Real Salt Lake won this time, but I don't think I've ever seen a player with such an outrageous yellow card count. Diego Chara hit 11 in two seasons for Portland, but he did so playing basically every match he was eligible for and not suspended. Vera's done it in 21 matches. It's truly incredible. (Three other players are on 10 yellow cards; they each have more appearances than Vera.)
Vera also scored a really lovely goal — a low, dipping shot from well outside the box. I don't know how he scored another one of those, and I'm happy that he did, but it used to be that teams would put players in a position such that teams didn't get a free shot on goal from 35 yards out. Is that just a relic of a bygone era? Maybe it is.
Justen Glad scored a bloody, great header. Yes, that comma is properly placed. Why do you ask? Oh. Well, he didn't break his nose, but I'm sure it burst some capillaries or something. I think that's a blood term. I'm honestly not really sure.
One of my seat-neighbors at the former Rio Tinto Stadium had a great question, and it's not one I have an immediate answer for: When was the last time two center backs scored in a single game for RSL? I could find the answer, but maybe you know.
I don't know what we learned from this match. I don't know what we learned from the last one, either. That's the thing about this team — results sometimes come and go like waves on the ocean. (That's my attempt at coining a new Pablo Mastroenism.) But I do mean that in at least some sense: What's different about this team from three months ago, when things were looking much better? Was it an extended break? Was it just what happens when a team operates in a luck-based system? Was there something that happened internally we'll never know about? Is this just the unalterable march of a Mastroeni team?
Certainly I won't complain about a win when our form has been such as it is. I'm glad I saw a win, and I'm doubly glad I saw it in person. I'm also glad I was able to take my very young son to his first game — that's a memory I'll have for a long time. (It's documented with plenty of photos, which will absolutely outlive my memory. Back up your photos, folks!) And sure, he won't remember it. I think. I mean, he's way too young to be remembering things at all, let alone remembering a solitary match against a middling Major League Soccer side, regardless of our team winning on the night. But I like to think that I'll remember, just as there are many matches I remember for reasons notable and not.
I'll leave it here. Like I said, I don't think there's anything to learn from this match, but I think we can always learn something about ourselves. (Cue the sappy music.)