Match Coverage
What we're watching in San Jose Earthquakes vs. Real Salt Lake
RSL are back in action after the international break as they head to PayPal Park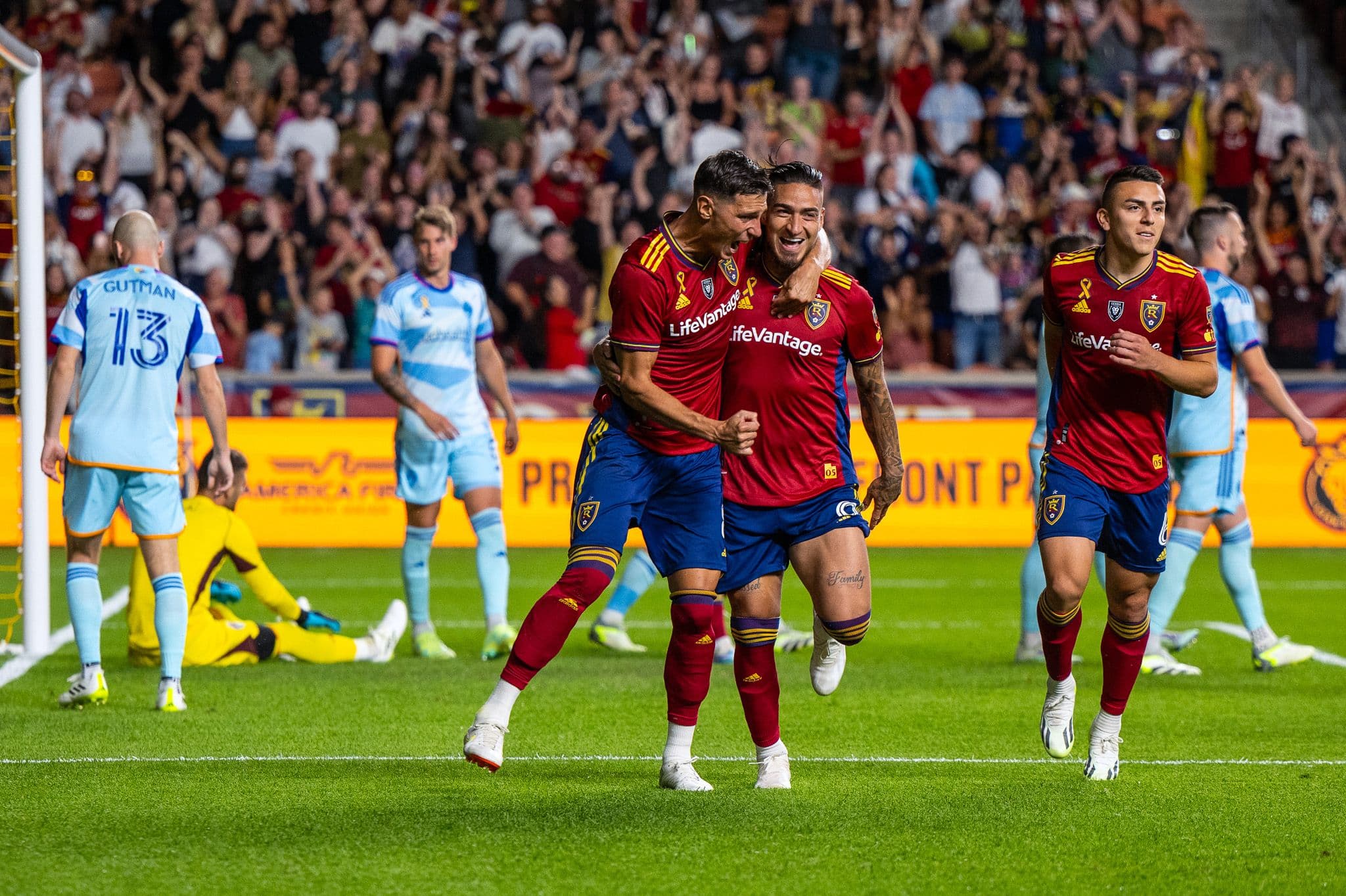 Lucas Muller | Wasatch Soccer Sentinel
The international break has ended, and while some MLS teams did play during the break, RSL were able to rest. Their last result was a much needed win. They beat the Colorado Rapids 2-0 at home to keep the Rocky Mountain Cup in Utah. The San Jose Earthquakes are winless in their last 4 MLS games, but with the Quakes just 3 points behind RSL, a result will be important for both teams as the playoffs approach.
Arango, etc.
Chicho Arango got back to scoring ways in RSL's last match. In that game, he was paired along side captain Damir Kreilach. Dami didn't score or assist in the 76 minutes he played, but he was active in the attack. There were a few moments when it felt like Dami and Chicho were trying to occupy the same space too much. It was good to see Maikel Chang get a start and contribute. It is a concern that both goals in that game came from set pieces, and RSL need to score from open play.
Brayan Vera
After Brayan Vera's performance against Houston in the US Open Cup semi-final, some fans said they'd be happy to never see him in a RSL shirt again. He had a poor defensive game and received a red card for a tough tackle and swinging his arm out at a player. But in Real's last game, he was excellent. He was not only solid against Colorado's attack (which is admittedly weak), but scored an excellent goal from a free kick. He's a player who always takes a shot or two a game, most of which feel wild, but he's proved that he has the ability score those.
Absences
Forward Danny Musovski has missed the last few games. It turns out there have been contract negotiations going on and Tom Bogert of the Athletic reported that's why he's missed games. On the wing, Andres Gomez hasn't started since the team's League Cup exit against LAFC. He posted a cryptic message on his Instagram Story, during the lightning delay in the home game against Houston, that seemed to convey annoyance. It's concerning that while the team is struggling to score goals, two of their best players are largely MIA for possible off-field issues. Tonight we may see that those have been resolved.
Player availability
Out: Erik Holt (shoulder), Pablo Ruiz (knee)