Match Coverage
What we're watching in Real Salt Lake vs. Colorado Rapids
RSL are in an all-out free fall as they host an abysmal Rapids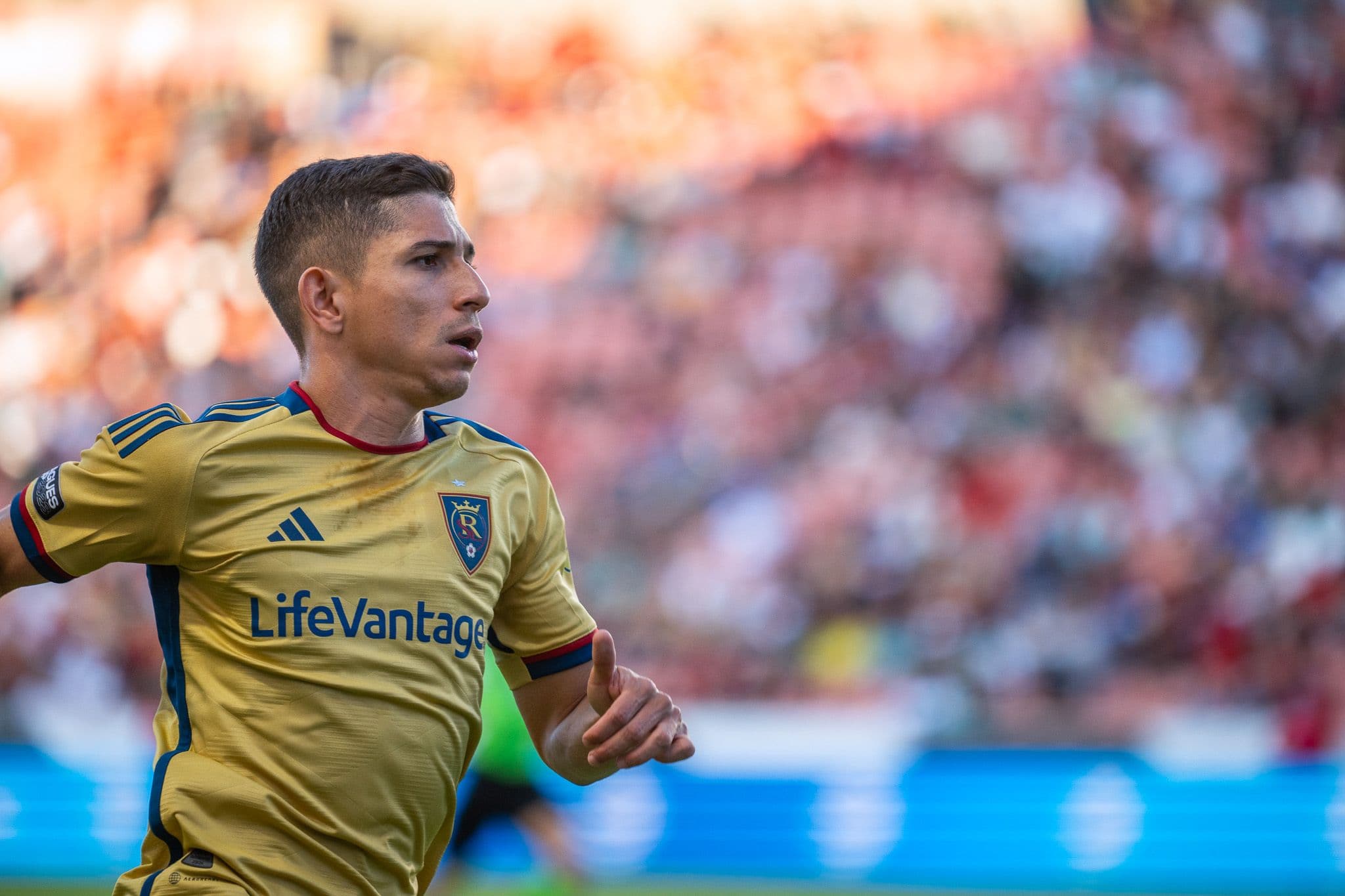 Lucas Muller | Wasatch Soccer Sentinel
Real Salt Lake have lost 5 of their last 6 games. Their attacking swagger of the midseason is completely gone. Since MLS play resumed, RSL have lost 3-0 at home to the Houston Dynamo and lost 2-1 on the road to the Timbers, which caused Real to fall from 3rd in the west to 6th. The Colorado Rapids have been the worst team in the league. They're last in the table on just 19 points, and this is a chance for RSL to turn things around.
Midfield connection
Since Pablo Ruiz was injured, RSL's midfield simply is not connected to the attack. Ruiz's ability to switch the point of attack and play passes through defenders is unmatched in the team, but regardless two of RSL's big signings his year (Palacio and Ojeda) are midfielders. If the players on the team can't replace Ruiz, then Pablo Mastroeni's system has to change. They have a ready made 10 in Diego Luna, and a switch to a 4-3-3 or 4-2-3-1 with Luna at the 10, Gomez and Savarino on the wings, and Chicho up top could help. The fact that the ball into the box for Chicho's goal against Portland came from a center back (Vera), who was shooting, is an indication that the midfield isn't doing enough to create chances.
Where is Sava
It was a coaches decision that left Jefferson Savarino out of the lineup against Portland, which meant he didn't have to travel. Jefferson is one of the most talented players on the team's roster, and him not in the lineup at a time when the team needed a good result was a surprise. He's also felt less involved on the field, but as a player who can change the tide of a game, he'll be needed to break down Colorado. Whatever is going on with the winger, he's a criticial part of this team and how he plays is a major indictor of RSL's success.
The outside backs
RSL's outside backs have been, by and large, a weakness for the team in recent games. Bryan Oviedo simply has no speed, and starting him against Houston highlighted his weaknesses. He's a good sub option, but struggles to go more than 20 or 30 minutes. Emeka Eneli had been a bright spot for the team, but has been less effective lately. He did play further up against Portland, and his ability to play in the midfield is an asset. Brody has struggled. Hidalgo has struggled. Vera has largely played at center back. There's been a good deal of rotation and no one has been outstanding in RSL's recent run. Colorado could be a good chance to see some defensive strength from this position.
Player availability
Out: Erik Holt (shoulder), Pablo Ruiz (knee)
Predicted lineup