The Salt
What happened to Real Salt Lake?
Good teams don't lose 3-0 at home.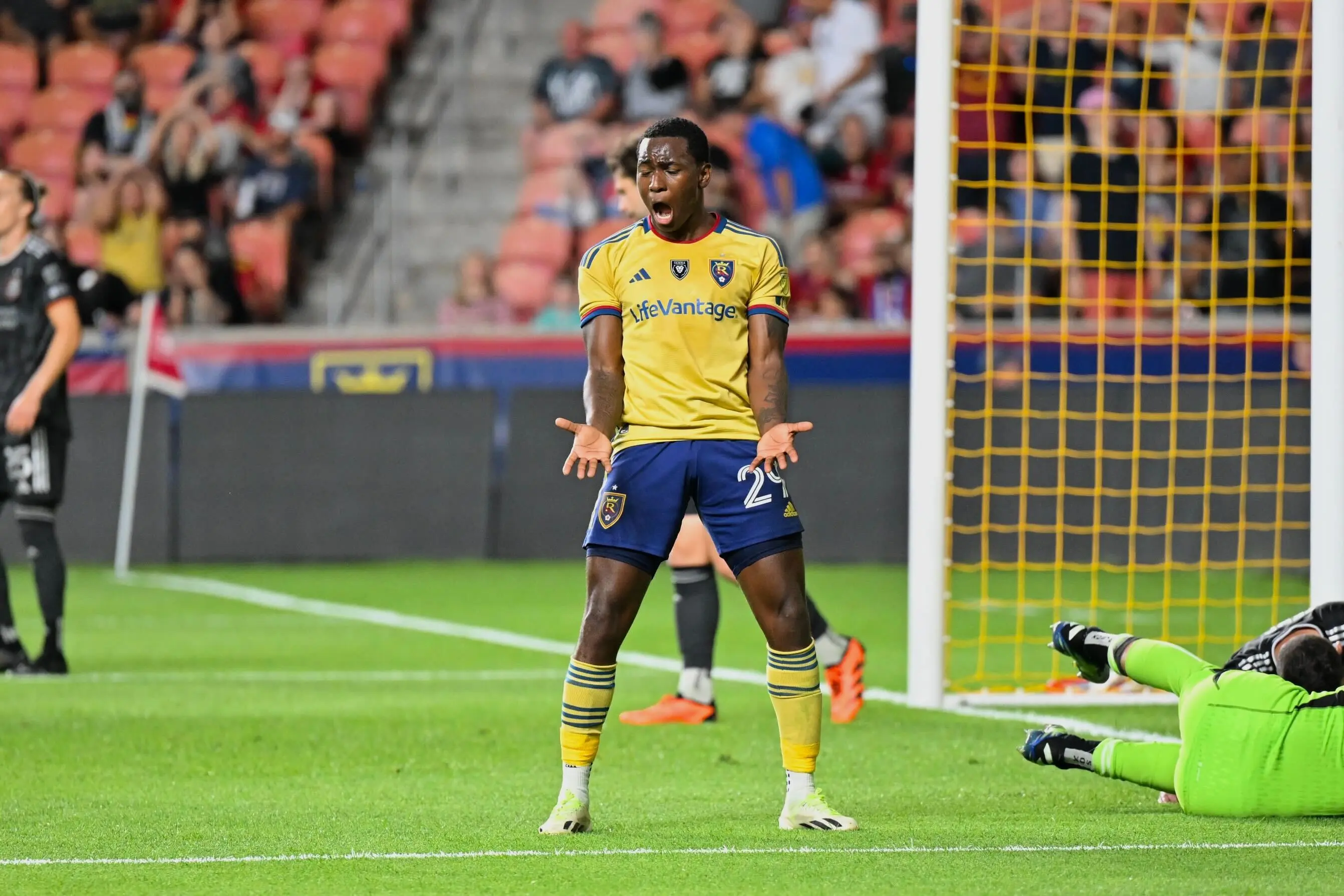 Lucas Muller | Wasatch Soccer Sentinel
When last we (and that's you and I, not the team-we) met — which is to say, when last RSL played at home in MLS action — the team had put skepticism around their potential largely to bed. They had a series of dominant performances, looked the part, and made good acquisitions to bolster their squad. They even went nine games unbeaten, which is no small feat in MLS.
And now?
Well, we just watched a 3-0 defeat to Houston Dynamo, a 3-1 defeat to Houston Dynamo in a U.S. Open Cup semifinal, a 4-0 round of 16 exit in Leagues Cup play, and a 3-0 group stage loss to Monterrey. There was a 3-1 round of 32 victory over Leon that adds a little mist of something or other, but that's the form with which we're dealing as fans here.
To say it's disappointing to watch RSL lose at home is probably just about right. You don't want to be crushed over a single home loss. But home fans this season have seen a staggering five losses from 13 played — the most the club has seen since 2007, officially surpassing the mediocre 7-6-4 record in 2015. The club's 4-4-5 record in 2023 has the potential to surpass their 4-4-7 record in 2007, but it would take monumental levels of awful play to beat 2005's showing, in which the team went 5-3-8 at home.
Of course, all that is offset by a monumental season on the road, but a monumental season on the road — 6-3-3 by the books — doesn't truly offset poor home form. (6-3-3, incidentally, is 9th place Austin FC's home record.)
While the loss of Pablo Ruiz is unfortunate, it's not as if Ruiz automatically made the team good — he was at the fore of a lot of the team's improved play, but he had a rocky start to the season himself. Still, it bears discussion. The team's other injury concerns have largely lifted, save for backup center back Erik Holt, whose season appears to be done.
We can paper over the cracks by talking about an excellent middle of the season, but unfortunately, an excellent middle of the season doesn't solve problems. There's uncertainty about the future, sure, but if we're evaluating this team — well, things don't look good.
RSL looked like they were the ones playing at altitude against Houston tonight. They looked like they were playing the best road team in the Western Conference, not the worst. They conspired to let Houston look like a team doing a victory lap, not a team that was also seeing some heavy rotation.
I don't know what's happened to Real Salt Lake. The optimists will point to a truly excellent run through the middle of the season as evidence that RSL is a good team. I suspect there's a good team somewhere in there, but there's something pretty big in the way. Exactly what that thing is — well, there's no answering that right now.
But I do think it's really important to point one big thing out: Good teams don't lose by three-goal margins at home. They certainly don't do it twice in a season. And they absolutely, positively don't lose by a four-goal margin at home.
A good run cannot paper over a team that concedes like that home. There are evident problems, and if RSL is serious about competing for silverware — especially after an opportunity was thrown away earlier this week to do so — they need to take a long, hard look in the mirror.