Match Coverage
What we're watching in Houston Dynamo vs. Real Salt Lake
RSL arrive in Houston after two weeks off for the US Open Cup semi-final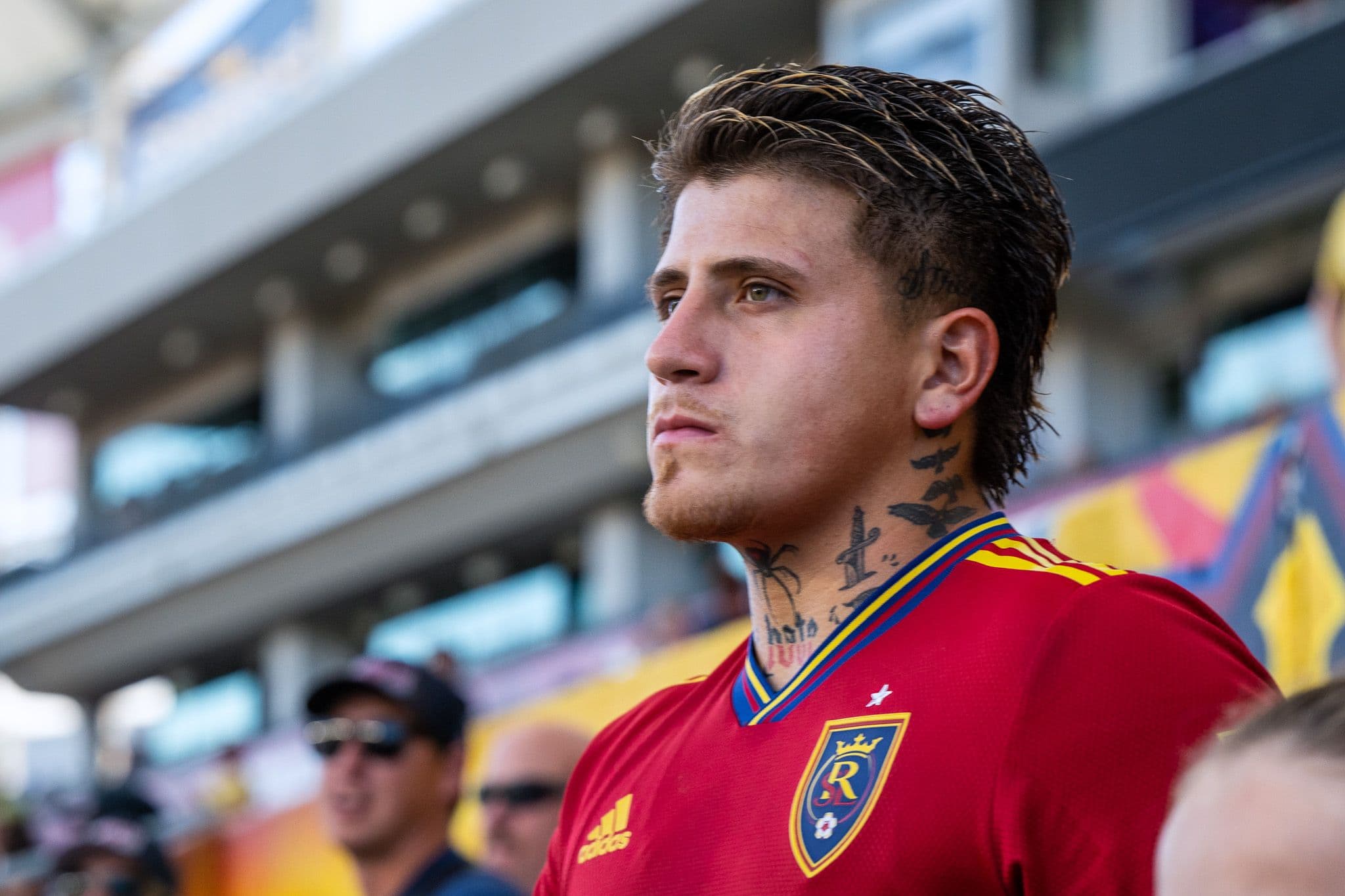 Lucas Muller | Wasatch Soccer Sentinel
Real Salt Lake are back in action after having over two weeks off. The squad were slated to play the LA Galaxy on Sunday, but the game was postponed due to storms in Southern California. The Houston Dynamo did play over the weekend, and they destroyed the Portland Timbers 5-0. It was such a terrible defeat that Portland fired head coach Giovanni Savarese in response. With RSL coming off a long break and bad loss, will they be able to overtake a high-flying Dynamo team on the road to make it to the Open Cup final?
Rust and road form
It's been a long stretch that RSL have had off from play. While they did advance over Leon in the Leagues Cup, they fell to LAFC in the round of 16, which gave them some time off the field. Then the LAG postponement. No one can say RSL aren't rested for this game, and that could be a good thing if they've kept themselves sharp. They looked very poor in their game against LAFC, and it remains to be seen if they have corrected those mistakes or not. They've been very good on the road in 2023, so if they can exorcise their Leagues Cup demons and regain their road form, then they have a good chance to advance to the final.
No Ruiz
It's hard to underscore what the loss of Pablo Ruiz means to RSL. Ruiz, who was subbed out during RSL's last game, has been one of the most important, and irreplaceable players, for the team this year. Since he'll be out several months after having knee surgery, someone else will be tasked with his role. Braian Ojeda is sure to start, and we're likely to see Jasper Loffelsend, team newcomer Nelson Palacio, or Emeka Eneli slot into the midfield. It seems more likely that Eneli continues his right back role, and Loffelsend should see minutes, but Palacio was an expensive signing who is meant to be a starter in the midfield. Despite having a rough game against LAFC, Palacio needs a run of games to find his form and now could be his chance.
The attack
RSL failed to score against LAFC in their last outing. Diego Luna was dropped in favor of Andres Gomez, which is expected to happen, but certainly didn't help in this game. While Musovski score twice and Chicho once in the team's 3-1 win over Leon in Leagues Cup, we may need to see a mixup in order to spark the attack. This will likely come in the form of subs. Rubin, Julio, and Chang are all options, but it may be time to see Damir Kreilach make his return to help the attack.
Player availability
Out: Erik Holt (shoulder), Pablo Ruiz (knee)
Predicted lineup