The Salt
RSL will miss Pablo Ruiz in MLS run-in
Ruiz's influence over the game has grown over time — but how?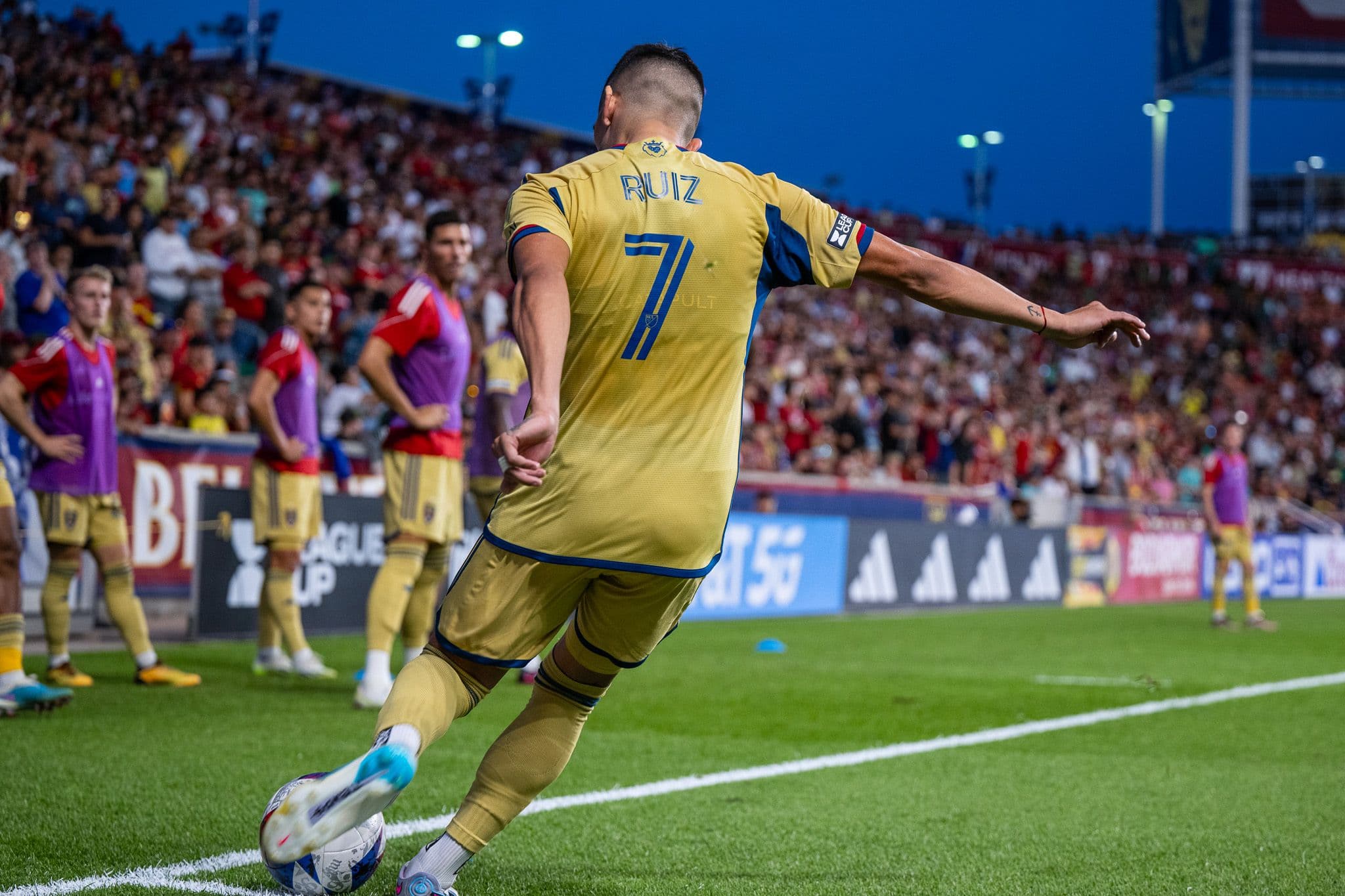 There was a point earlier this year in which my faith in Pablo Ruiz was essentially nonexistent. He was a player whose trajectory, for me, had leveled off. I was concerned about his ability to defend and to meaningfully contribute to this team.
Of course, that's all ridiculous now, isn't it? Ruiz has been one of Real Salt Lake's most effective figures — or, he was, prior to his injury, which has unfortunately sapped the team of a great player. But that wasn't always the case, and it wasn't that long ago that I would have been a bit startled at the idea.
See, Ruiz was easily dribbled past. He was the most dribbled-past player in the league, at least for a time. He didn't seem to have the qualities that we needed in the midfield, and RSL coach Pablo Mastroeni's central midfield — just two players, mind — demanded a player whose influence could be felt. I don't know that I entirely blamed Ruiz for this, but certainly, he played a role. (In fact, I'm probably on record — especially if you count a podcast as on record, which it absolutely is — that I thought the midfield setup was poor under Mastroeni and was in dire need of adjustment. I've backed down from that position somewhat, largely owing to results. I hold the same philosophy, though.)
And now — poof. Ruiz is gone. One meniscus injury and surgery later, and there's no chance he's back for the season, at least given the timeframe of four to six months given by the club's medical staff. And at a point wherein Ruiz was showing some truly special qualities. His shots were significantly better, his decision-making was stronger, and his ability to influence play only grew.
It helped, of course, that while Ruiz still took a largely long-ball-focused approach, there was a shift in the team's mentality about possession. Having gone from a team that eschewed the idea of possession as meaningful to a team that enjoyed a passing game — that was a bit startling.
Here's where things get a bit sticky. That was my perception of RSL's rise in success, but I think there may be a little confirmation bias there. I've run some numbers — and RSL's share of long passing in relation to total passing? It's about the same. And I've run some numbers, and the correlation coefficient isn't particularly strong for anything in relation to time. And keep in mind, I'm not looking for a correlation between points and any particular statistic — that's tricky territory, and certainly not one I'm particularly qualified to perform. (I genuinely think most win-correlation statistics are either A: entirely explainable in plain language, like "teams that score more goals tend to win more games," or perhaps "teams with higher expected goals rates tend to win more games," or, more typically, B: non-existent.) Thus, I'm looking at a correlation over time, because I'm simply trying to see how our style of play has changed over the season.
There's one statistic that's sticking in my craw, and I think it actually is a great illustration of the changes: crosses into the penalty area. That's the one area where Real Salt Lake is negatively correlated in anything even approaching a moderate sense. RSL has, as a generality, put fewer crosses into the penalty area over the course of the season. And it makes sense after the fact, right? RSL found themselves in control of games more often, so they attempted fewer crosses, because teams didn't clog the box as much. That's my hypothesis, but one more almost-moderate correlation offers some moderate explanation: There's a positive correlation at about the same mark inverted (it's -0.38 for crosses into the penalty area and 0.39 for this one) for percentage of long passes completed. It's not that RSL is attempting fewer (very slightly the opposite), it's that they're completing more.
And we're right back to Pablo Ruiz. Ruiz's long passing success percentage is weakly correlated over time (0.21), which is better than nothing. But there's a statistic here that I think explains a lot about Ruiz's improvement: progressive distance over time. There's a moderate correlation (0.51) for progressive distance over time. It's not that he's attempting particularly more passes, nor is that he's more successful in those passes: It's that he's moving the ball forward more in a given match over time.
That's the thing we'll miss most about Ruiz. Progressive passing unlocks the key to so many games, and I think that's the biggest influence he's had, given it's the only piece with even truly moderate correlation in regard to his passing. There's a soccer explanation here to be had, too — and it's probably about a shift in his positioning, an improvement in where he's looking, and his confidence.
At any rate, Ruiz will be missed, and that's a fact for which I'm simultaneously quite pleased and quite disappointed. There's no getting around that his quality was missing early in the season and that it was there toward the Leagues Cup break. The big question now: How does Mastroeni replace his influence — not just his body and position?