Match Coverage
What we're watching in Real Salt Lake vs Club León
RSL face León a day late, after rescheduling due to last night's thunderstorms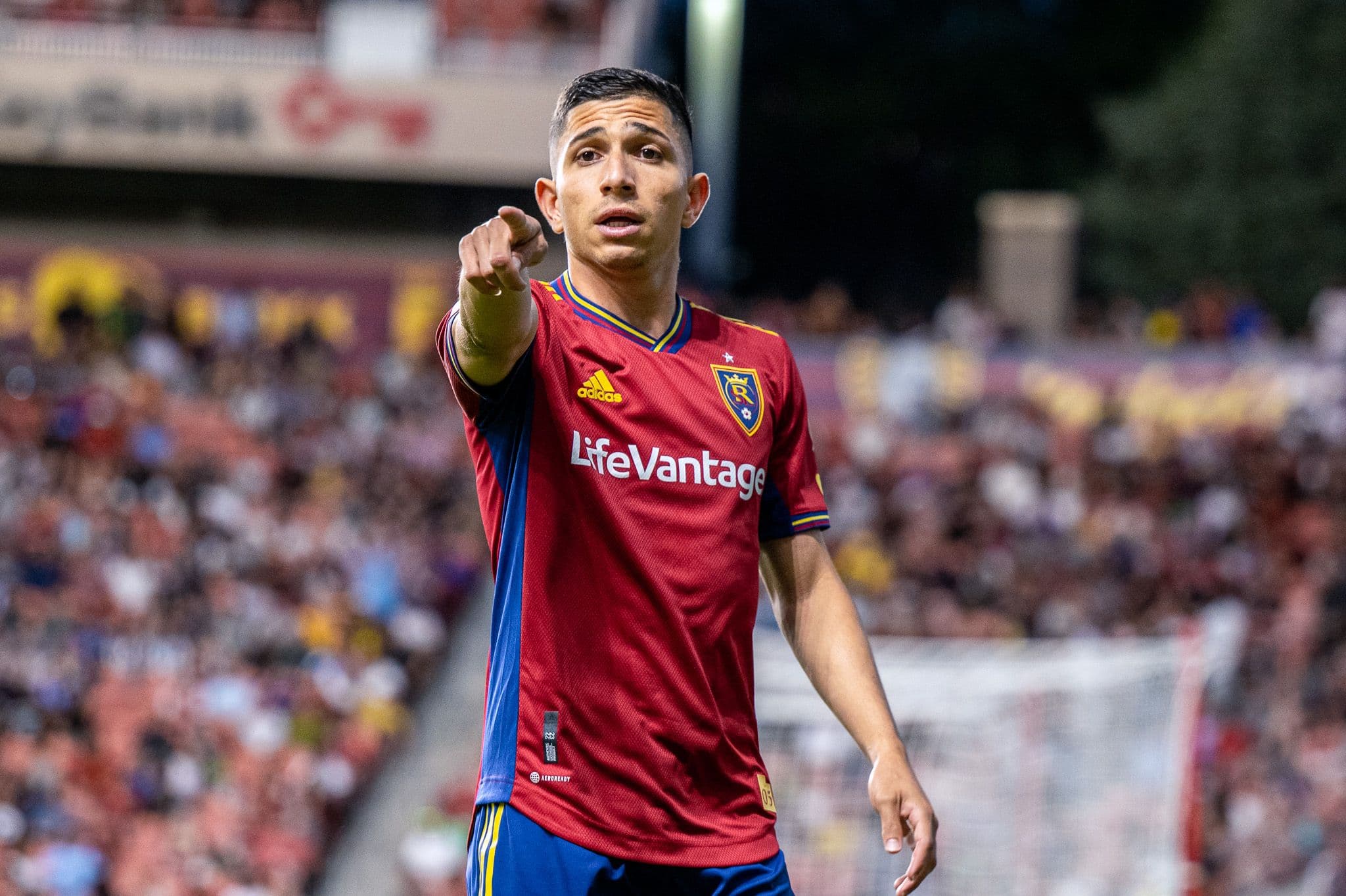 Real Salt Lake are back in Leagues Cup action, this time facing Liga MX side Club León at America First Field. León advanced from their group after beating the Vancouver Whitecaps 2-2 in a penalty shootout to determine the winner. That shootout went a staggering 19 rounds before León won. They also beat the LA Galaxy 1-0, which meant they finished top of their group.
A strong starting XI
Since this game was meant to be played last night, and was delayed then rescheduled due to a massive lightning storm, we got to see the starting XI for these teams. It's currently RSL's best XI, other than Vera starting at center back over Glad. Since we've reached the knockout stages of Leagues Cup, RSL has to win and they're certainly putting their best foot forward with this lineup. The real question here is if the Monterrey loss left any lasting scars for the team. León hasn't been as good at Monterrey, but facing a Liga MX team is always a different challenge than playing the same MLS teams every season.
Out of position
In their last match, RSL had the majority of possession. But those moments when they didn't have the ball, they looked more shaken than we've seen them in recent months. Bryan Oviedo struggled in that game, as did Justen Glad, and with half of your backline have an off night, it was too much to recover from. Granted, Glad is generally one of RSL's best players, but Oviedo has lost a step. When he starts it gives opposition attackers an opening. But it's not just one or two players, the team has to defend as one and how they respond to losing the ball or simply when they're not in possession will be key tonight.
The supremacy of Sava
Jefferson Savarino has been incredible for RSL this season. He leads the team in goals and is second in assists. Diego Luna breaking into the starting XI over Andres Gomez means Sava can be on his preferred right side. Sava is good on either side of the field, and his ability to play both means he can switch with his wing counterpart, which leads to confusion for defenders.
Player availability
Out: Holt (shoulder)
Questionable: Chang (foot)
Probable: Brody (concussion)
Starting XI (as announced last night)