Match Coverage
What we're watching in Real Salt Lake vs. C.F. Monterrey
RSL host Liga MX side C.F. Monterrey in the Leagues Cup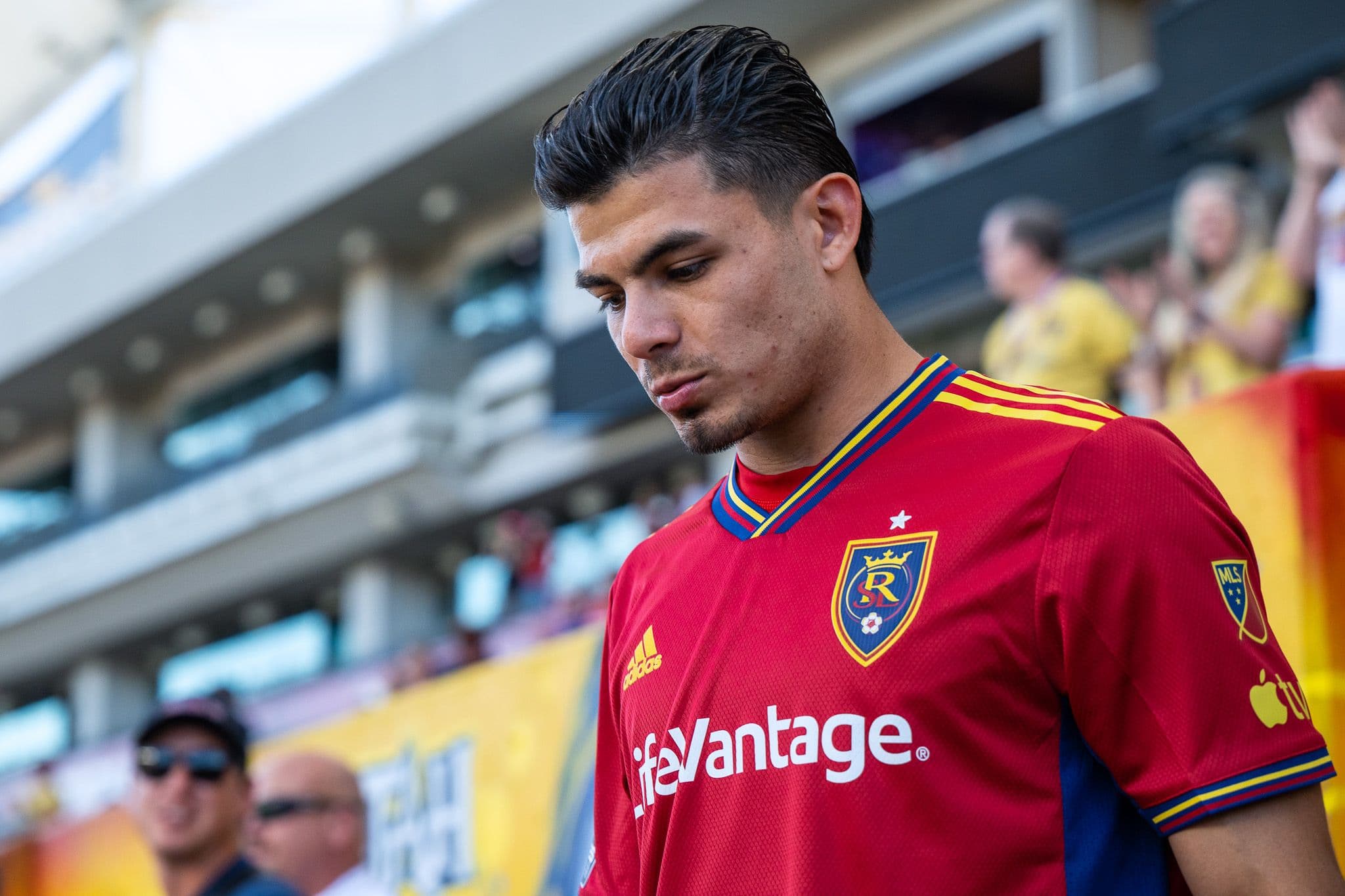 Lucas Muller | Wasatch Soccer Sentinel
Real Salt Lake had a decisive win over the Seattle Sounders on Saturday. They now host Liga MX team C.F. Monterrey, who RSL famously lost to at home in the 2011 CONCACAF Champions League final. In Monterrey's 3 games in the Apetura, they've won 2 and draw 1, and aren't a bad team. Since RSL doesn't have a game this weekend, they can throw their best XI at Monterrey.
The counter
RSL have tried to score on the counter for years (what team doesn't try this?), but it's often felt frantic and shaky. These days, RSL can counter with control. It means their opponents can't get too many players forward, and when a team like Seattle had numbers forward, Ruiz was able to find a solo Arango, who covered half the field to score RSL's second goal of the night. Scoring on the counter is no longer a desperate idea, but a dangerous tool that can produce goals regularly.
No Marcelo, no Brody
Center back Marcelo Silva was, correctly, shown red at the weekend. Andrew Brody remains out for his second game on concussion protocols. This means we should see Vera start at CB and likely Bryan Oviedo at left back. Glad is sure to start, and either Hidalgo or Eneli will be at right back.
Impact subs
RSL's depth keeps getting deeper. In the attack, Arango, Savarino, and Luna seem to have, by and large, locked down a starting place. That means talented attackers like Anderson Julio, Rubio Rubin, Andres Gomez, and either Danny Musovski or Damir Kreilach are available to sub into the game (Chang is currently injured, and thus not listed). On Saturday, Julio was able to assist Rubin after subbing into the game in the second half. Their fresh legs helped stretch the Seattle backline, even while RSL were down a man. If RSL's starting attackers are some of the best in club history, so is their bench.
Player availability
Out: Holt (shoulder), Brody (concussion)
Questionable: Maikel Chang (foot)
Suspended: Silva (red card)
Predicted lineup