Match Coverage
RSL vs. Seattle Sounders: Player of the Match
Who stood out in RSL's Leagues Cup opener?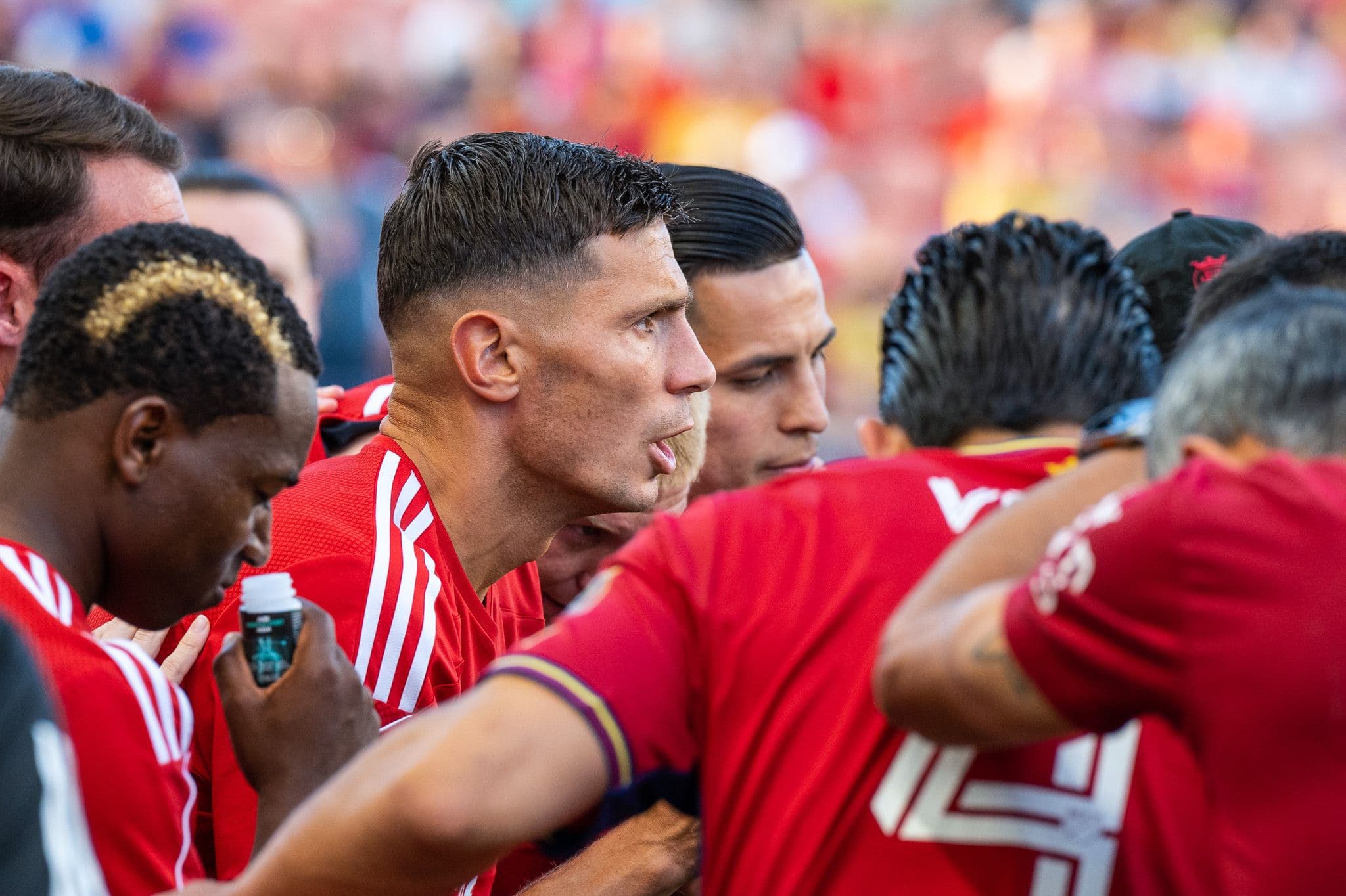 While America First Field was not super full on Saturday, the fans who did come were gifted a great game on a beautiful night. The Seattle Sounders came to play RSL in the Leagues Cup. Seattle has been a bit of a thorn at times for RSL, and RSL often has to go through them to advance in the playoffs. With Seattle being the destination that Albert Rusnak chose, there is little love lost between these teams.
Early on in the match RSL was dominating, with Seattle getting some help from the ref. It was a physical match with RSL hitting the turf frequently with very little called. This is not intended as a ref bashing, so let's move on. RSL showed a lot of grit to hang with that, and what was great to see was that frustration didn't turn into giving up, rather it seemed to settle them into a determined mindset.
And that is where our player of the match comes in. Chicho Arango played tough the whole match. He was frequently knocked around, but gave it back, and while that led to a yellow given to him, and he was subbed out fairly early in the second half, he was the spark on the field.
His shot was deflected and gave Savarino a goal. Even if it didn't give Chicho an assist on the play, it easily could have been an assist. 3 minutes later Chicho did score, and RSL took that 2 point lead into the second half of the second half where they were down a player after a red was shown to Marcelo Silva. Once that red happened, it made sense for Chicho to come out and get a rest, but his grit and tenacity on the field, his goal, and his play earns him the player of the match.
On a side note, it is really nice to see a striker on RSL that seems to love the community, isn't afraid to play defense, can finish and assist, and makes players around him better and inspired. So, overall, it is nice to have him on the team! Next up, a tough midweek matchup against CF Monterrey.