Match Coverage
RSL vs. Seattle Sounders: Inside Look with Sounder at Heart
Dave Clark from Sounder at Heart answered our burning questions.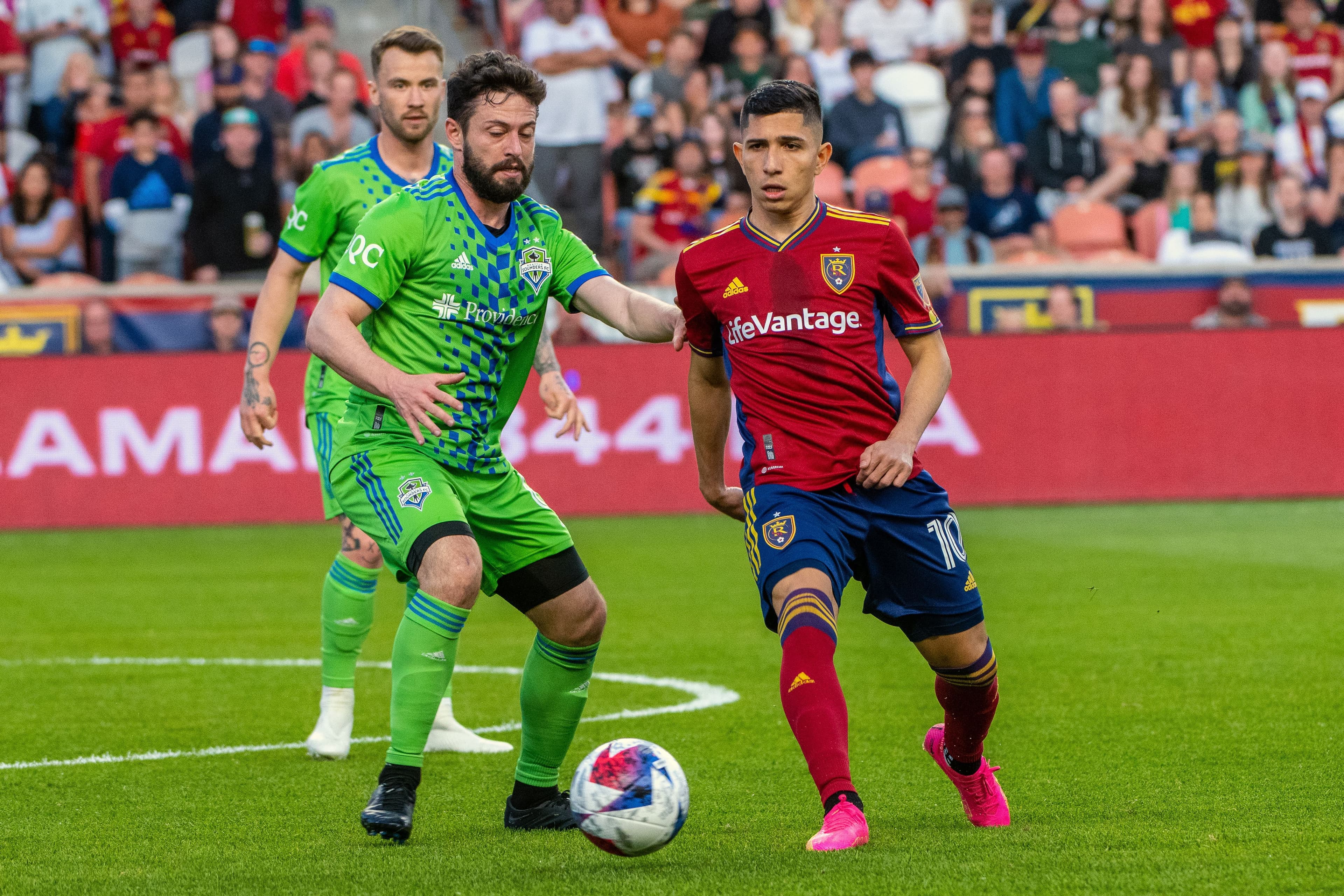 Lucas Muller | Wasatch Soccer Sentinel
One of my favorite things about facing Seattle Sounders is chatting with the staff over at Sounder at Heart about the match. As usual, I'm doing the Inside Look with Dave Clark in the form of three questions, whose non-soccer writing you can read at Full Moon Storytelling.
1 - How's the Sounders season treating you? It's seemed kind of up and down, but is that an accurate understanding? I was surprised to see your side next to us in the standings, given the way people have talked about the two teams very differently.
After rocketing to the top of the table at the start of the season the Seattle Sounders suffered waves of injuries (most significantly Cristian Roldan's concussion), illness (Nouhou's malaria) and international absence (Jordan Morris). When even slightly diminished the roster was less than the sum of its parts. They looked below average and the attack was woeful. Despite still having a couple high priced attacking talent, it was only Léo Chú that was impressive.
Chú's strong performance since Cristian went down is only two goals and three primary assists in 16 games. Both goals came in the same game. A team dependent on only a single player for attacking threat can only do so with Carlos Vela or Josef Martinez as that player. Seattle's more highly paid talent have to earn their money by finishing what Chú provides and being better on their own. As a supplemental player Léo is great. As the sole threat the team will be below average team focused on the soft orange playoff line rather than having home-field advantage and possibly qualifying for international play.
2 - Are you just so excited for the Leagues Cup? Please say yes, and say it because we play each other. (In all seriousness, how seriously do you think Seattle takes this thing?)
The Leagues Cup could do a few things to excite it up. Play it during the Gold Cup. Yes, this means fewer stars, but damaging a secondary tournament is less important than damaging the regular season. I'd also like it purely seeded so that we would see more teams from the East Coast.
For now though, the Sounders have the opportunity to return to the Concacaf Champions League. That's very cool. In many ways constantly being the CCL is a good way to claim relevance. It means that a side is regularly a finalist for trophies, sometimes winning them and playing on the grandest stage the region has to offer. Should Seattle win the Leagues Cup I would be thrilled. I may also enjoy middling performances that give them a few weeks off.
3 - Only Nashville has conceded fewer goals than Seattle this season. What's your secret?
If I had to attribute just a single thing to why the defense is succeeding it would be the growth of Jackson Ragen. The towering CB seems comfortable in a starting role on a dominant defense. Considering he was a potential HGP that the Sounders let enter the draft, went to Chicago in the second round of the draft where he didn't stick, joined Tacoma Defiance and earned his first Sounders minutes as a deep bench player just last year. In modern MLS this is not supposed to be the anchor of a strong defense. Yet, he is. Ragen has solid composure on the ball, is good at standing players up and huge in the air.
The other tweaks from last year:
João Paulo is healthy. He looks nearly as good as he was when he was an MVP finalist, except he still isn't quite as fit and doesn't get the attacking counting stats. His ability to possess defensively has to be respected.
Nouhou is settled. There are no rumors of him leaving. There are no attempts to make him a modern wingback. He's just the best defensive fullback this league has ever had. In the attack he'll act like a LCB in a three-back set. In defense he goes wide, but shallow.
Stef Frei has a league record in sight. While clean sheets are more than being a great keeper it helps when the great keeper is aging incredibly well. With two more clean sheets this year he'll be back in the top ten, matching 2017. With three more he ties Nick Rimando 2010, et al at #4. And at five more he ties the league record. Frei has a clean sheet in every other performance on the year. He's pacing tying Tony Meola 2000, thanks to missing a few matches due to concussion protocol.