Match Coverage
What we're watching in Toronto FC vs. Real Salt Lake
RSL are back on the road to face a struggling Toronto side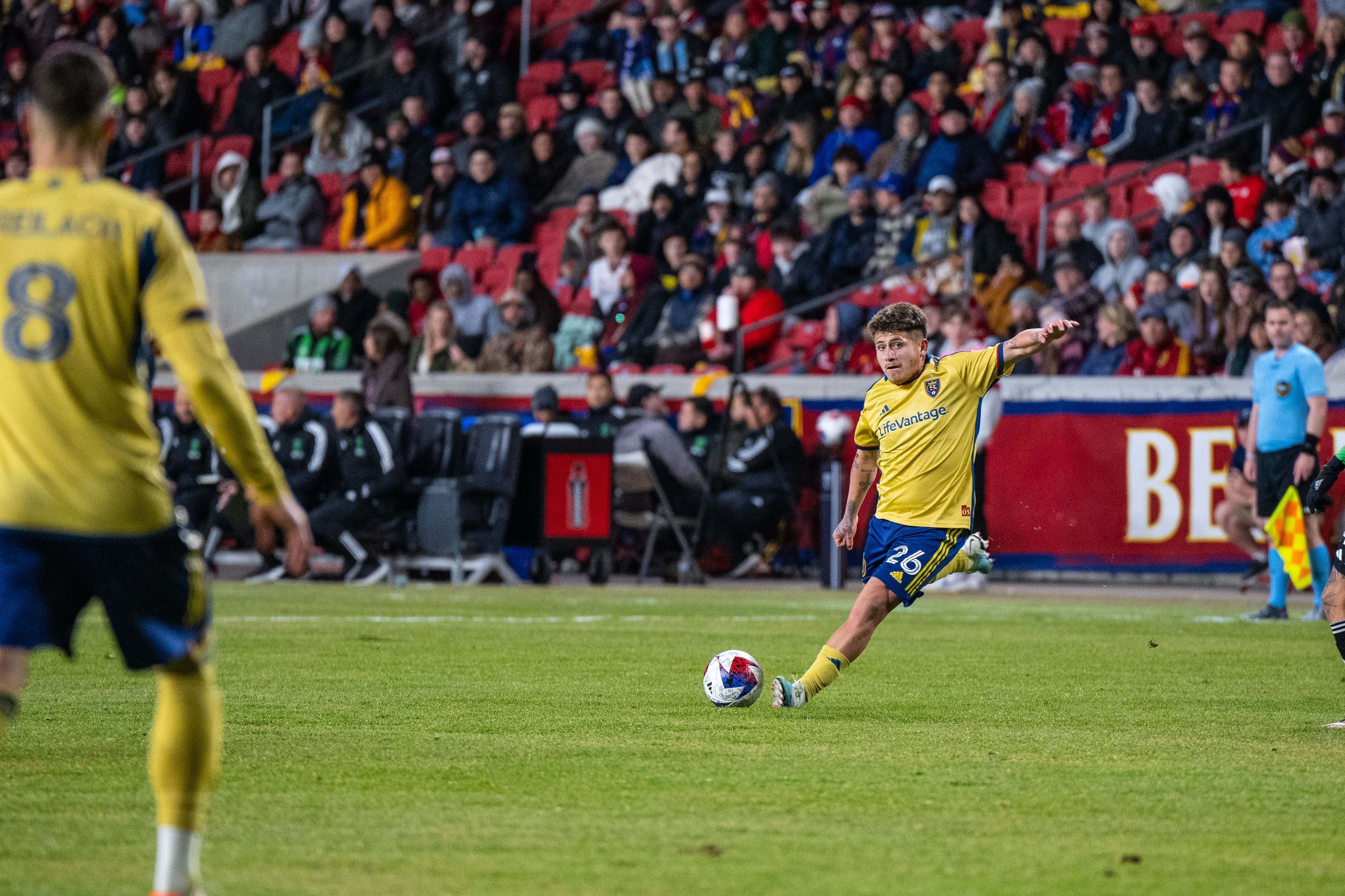 Real Salt Lake travel to Canada to play a struggling and manager-less Toronto FC side. Toronto are winless in their last 5 games, and fired Bob Bradley as their head coach on Monday. They'll be led by interim head coach Terry Dunfield, who has a tough job to lift them from 14th in the east. RSL remain strong on the road, and drew 2-2 at home with Minnesota last weekend. Real are currently 6th in the western conference.
A healthier squad
Real Salt Lake have a mostly healthy squad, and the only starter who is out for this game is Rubio Rubin (who is with Guatemala but left their last match early with an injury). Pablo Mastroeni has lots of options for this game and how the team lines up in their final match before the arrival of Arango and Palacio will be a point of interest. We've yet to see Gomez, Savarino, and Luna start together, and that would give the attack a different look.
Outside backs
When playing Minnesota, RSL allowed two goals in the first half. They would battle back to draw at home, but a home draw is still seen as two dropped points in MLS. In the first goal, Oviedo allows two crosses, the second of which led to a goal. He's simply no where to be found for the second goal, but Hidalgo loses his mark and Sang-Bin has a perfect assist that was preventable. RSL need more from those positions, and with Vera, Brody, and Eneli all ready to go, if Ovideo and Hidalgo struggle, then they shouldn't start.'
Controlling the game
RSL have improved by leaps and bounds since the early days of the 2023 season. They're creating more chances, better chances, controlling possession more often, but still have these lapses that cost them points. It was a massive accomplishment to turn around last week's game and draw, but they shouldn't have put themselves into that position when they commanded 70.1% of possession in the first half. They need to sharpen up those moments to prevent goals and might even get a clean sheet is a game that isn't a 0-0 draw.
Player availability
Out: Farnsworth (thigh), Holt (shoulder)
Questionable: Chang (foot)
Monarchs: Kei, Pierre, Rivera, Wellings
International: Rubin
Predicted lineup