Match Coverage
RSL vs. St. Louis, Minnesota: Player(s) of the Match
Who stood out in two exciting matches for Real Salt Lake?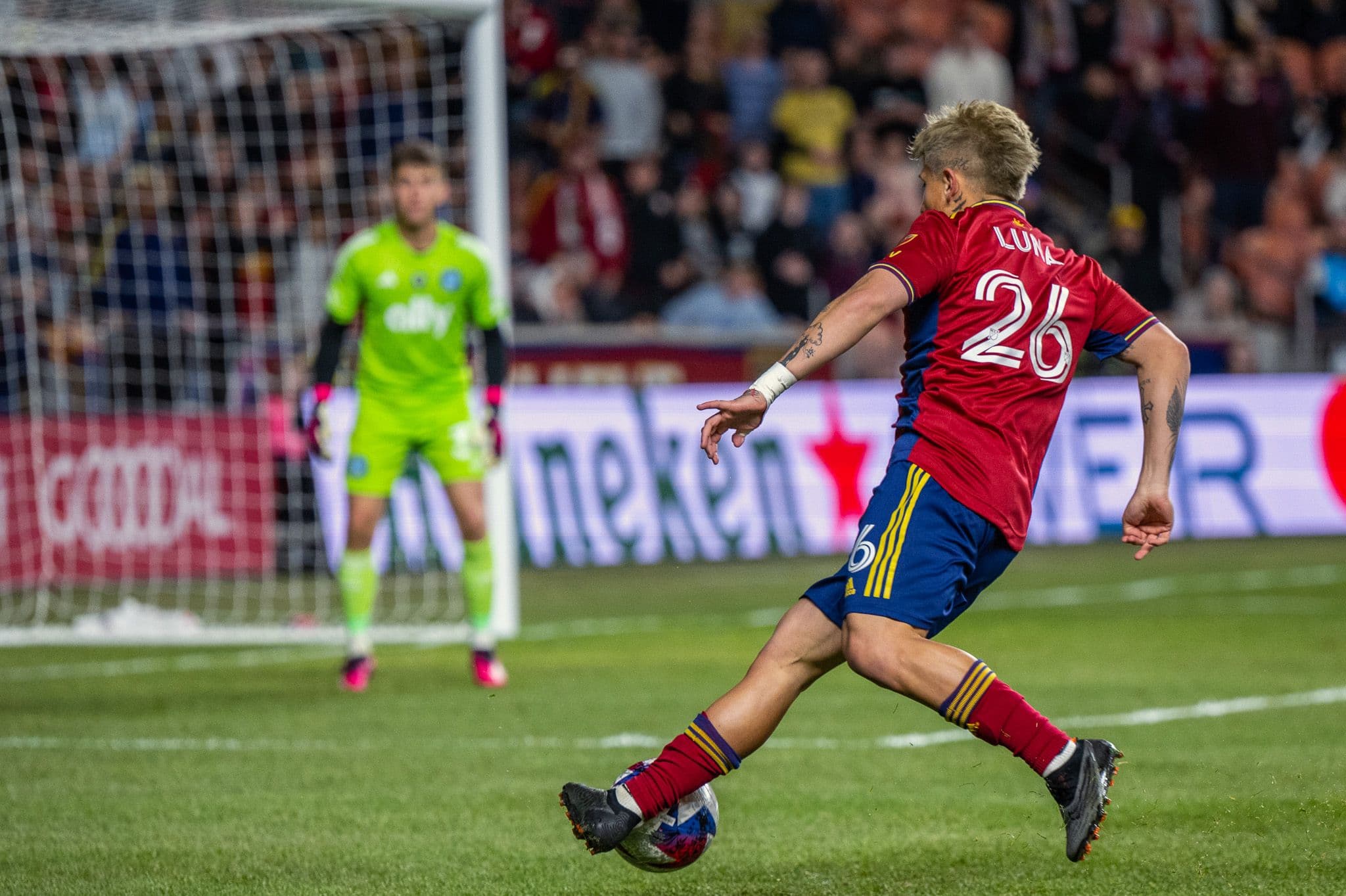 Lucas Muller | Wasatch Soccer Sentinel
So, two matches, one write up on player of the match, which means, two players of the match. To rewind, Wednesday was a good three points on the road, and a lot of players played well. Diego Luna got on the stat sheet with excellent play and a goal. What really sticks out in this match was the hot start St Louis had to the season, and RSL winning 3-1 on the road. It was a much needed win, and great to get a win on the road before coming home.
Damir Kreilach scored twice and deserves player of the match honors for last Wednesday. His play was clutch, and his pressure and hold up play kept pressure on the St. Louis defense.
Saturday, RSL was back at home. It is never easy to have two matches within 4 days, however, after the big win on the road, expectations were high that RSL would come home and win again. RSL would go down early and seem to struggle to find their rhythm in the match. While they were able to stop the scoring by the Loons, they were not able to score until the 79th minute.
When scoring late, and still down a goal, it is often easy for a team to concede. And often in those moments a team shows whether or not it will step up, or fold. And often matches like that have prophetic implications for playoffs and other close matches. RSL rose to the occasion, and never backed down, or stopped fighting. Seeing Justin Glad score in stoppage time was amazing.
It would be easy to give Glad player of the match honors, but from last Wednesday to Saturday the best all around player for RSL has been Diego Luna. He wins player of the match for Saturday, and kept the pressure on, while being tough on defense, and also having superb passing. He has really shown his value when getting enough minutes, and it is a wonder why he isn't starting each match at the 10.
With Cristian Arango coming soon, I for one, would love the see Luna getting a starting nod, and give him a chance to link up with Arango. RSL has the chance to really push for a stellar second half to the season, and Luna might just be the key.