Match Coverage
What we're watching in Real Salt Lake vs. Minnesota United
RSL host the Loons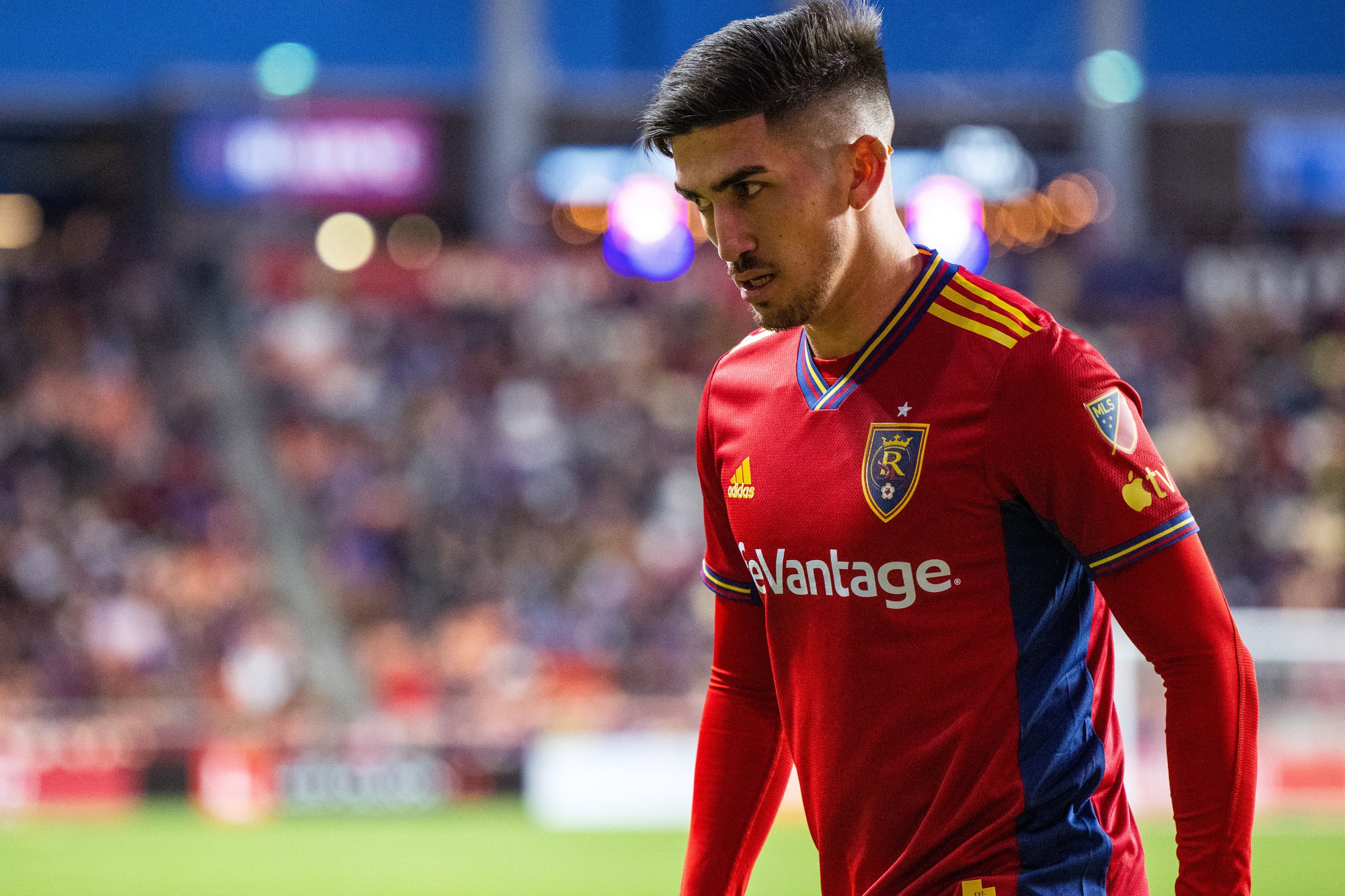 Lucas Muller | Wasatch Soccer Sentinel
Real Salt Lake are back at home after a pair of road wins over DC United and St. Louis City. Minnesota United are winless in their last 4 games (2 losses, 2 draws) and have fallen to 12th in the west. A resurgent RSL are now 7th in the west, but have created some good separation being 5 points above 10th place Portland. They're only 6 points off the top of the west.
Sava and Gomez injured
Jefferson Savarino returned from national team duty with Venezuela carrying a foot injury. He's listed as questionable, so hopefully it's nothing too serious, but he may miss this game. On the other wing, Andres Gomez has an ankle injury (also listed as "questionable"). RSL were able to get a win over St. Louis City SC on the road without either player. Diego Luna has impressed in the last two games playing on the left, but starting 3 RSL games in a row isn't something we've seen from the young player before, and we're likely to see Chang get the nod.
Rotation
RSL welcome back a slew of players from international duty, plus Marcelo Silva has been upgraded to probable on the injury report, and Bryan Oviedo has been cleared entirely after subbing in on Wednesday. That means we could see a vastly different starting XI than the last game. Braian Ojeda is likely to feature, given that Pablo Ruiz's partner in the midfield has, at times, been a weakness. While Rubio Rubin is still out, we may see a change in strikers since the team is coming off a midweek game and player need rest.
Home form
RSL's home form has been abysmal this season. They've played 9 of their 19 games at America First Field this MLS season and won only 2 of those games. They've lost more than any other result (4 times, with 3 draws). Their road form has been the team's saving grace, and they're the best team in the league away from home. There's no clear reason for the results shaking out like this, but it needs to change. They've been a strong team for the past several months and if they can figure things out at AFF, then that will go a long way. Reinforcements are here (some ready to go, some not) and they looked much better against St. Louis City than they did against DC, despite having won both of those games. If they can keep that growth going, then this game should go their way.
RSL player availability
Out: Farnsworth (thigh), Holt (shoulder)
Questionable: Savarino (foot), Andres Gomez (ankle)
Probable: Silva (groin)
Monarchs: Kei
International: Rubin
Predicted lineup