Match Coverage
What we're watching in St. Louis City SC vs. Real Salt Lake
RSL are back on the road and back to midweek games as they travel to City Park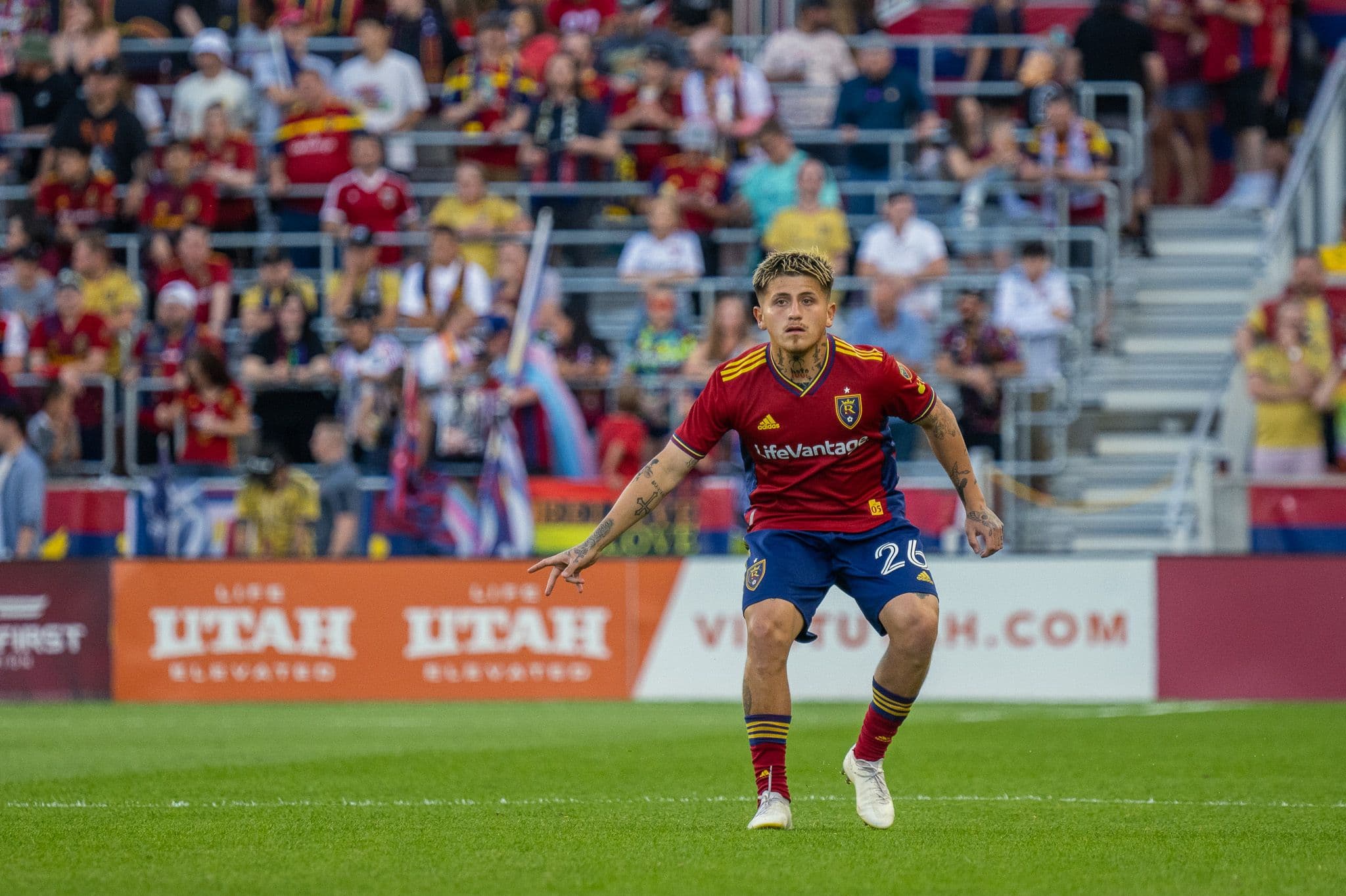 Lucas Muller | Wasatch Soccer Sentinel
Real Salt Lake make their first trip to City Park to play St. Louis City SC. These two teams played in Utah on March 25th and St. Louis won that game 4-0. Since then, RSL has righted the ship a bit and their road form has been the best in the league. St. Louis are missing Joao Klauss and Eduard Lowen, which could help RSL a great deal. St. Louis are winless in their last three, but are still on top of the western conference.
Diego on the wing
Diego Luna went 61 minutes against DC United on Saturday, and while he didn't have any goals or assists, he did play well. With Jefferson Savarino away with the Venezuela national team, It seems likely Luna starts on the left wing again. Despite picking up all three points, RSL were fairly poor against a 10-man DC, but Luna playing out of position (he's at this best at the 10), and playing fairly well is a good thing. If Luna is going to grow with RSL, then this game is a good chance for him to prove his worth.
Internationals and injuries
It's a tough week to have a Wednesday game. Rubio Rubin, Anderson Julio, Jefferson Savarino, and Braian Ojeda are all with their national teams and typically 3 out of 4 of those players start. That probably means a very similar starting XI to what we saw in DC.
With defensive injuries to Bryan Oviedo and Marcelo Silva, that makes the backline fairly thin. We'll see Justen Glad and Brayan Vera at center back again, and with Erik Holt out, Delentz Pierre is likely to be on the bench. That's not a lot of cover and RSL will need Glad and Vera to stay healthy through this game.
The subs
It was good seeing Ilijah Paul get a few minutes on Saturday, though it would have been nice for Bertin Jacquesson to have come in as well. We saw a pair of early subs in the 63rd minute to keep the team energized, with only two more subs being used. With RSL being stretched a little thin, we may see more of the young players utilized. Since Dami went the full 90 minutes over the weekend, we should come out ahead of Musovski in this game. Overall, the subs didn't have a huge impact on that game. Facing a much tougher St. Louis, the team will need more from players coming off the bench.
Player availability
Out: Zack Farnsworth (thigh), Erik Holt (shoulder)
Questionable: Bryan Oviedo (calf), Marcelo Silva (groin)
Monarchs: Axel Kei
International: Rubio Rubin, Anderson Julio, Jefferson Savarino, Braian Ojeda
Predicted lineup