Match Coverage
What we're watching in Austin FC vs. Real Salt Lake

RSL are back on the road after a disastrous home defeat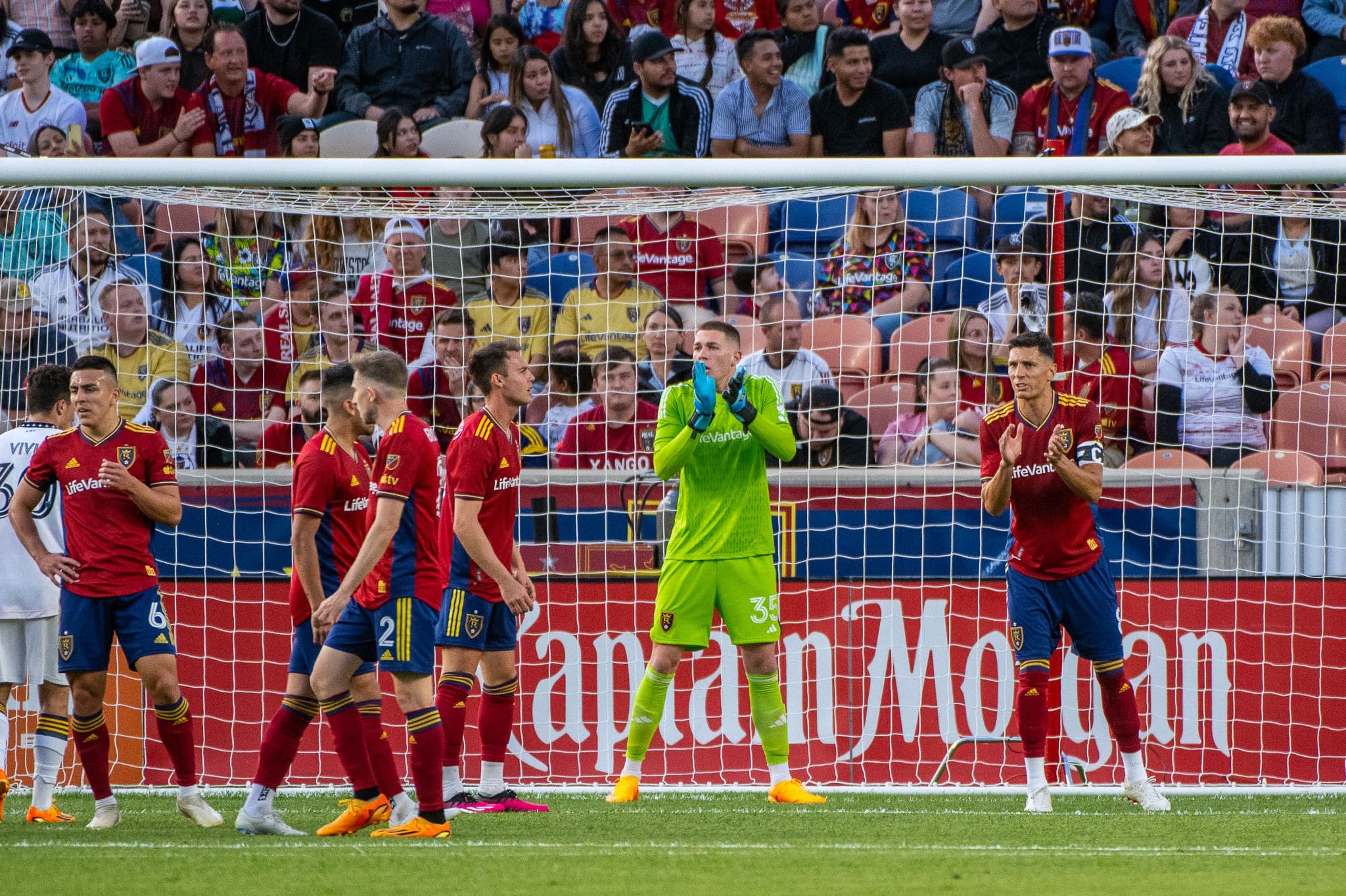 Lucas Muller | Wasatch Soccer Sentinel
Real Salt Lake fell 3-2 against the worst team in the league in LA Galaxy on Wednesday. Today, they're on the road to play Austin FC. Austin have been strong at home this season, suffering only one loss at Q2 Stadium. While RSL have dropped down to 12th place, Austin are 8th in the west.
Defensive struggles start in the middle
It's hard to understate what a poor performance RSL had against the Galaxy midweek. With Justen Glad back in the backline tonight, that will certainly help — it also means Vera can be on the left with Brody on the right, at least as an option. But the team simply had to do more in the midfield to prevent goals. The team's best midfielder in Pablo Ruiz will be out tonight with yellow card accumulation, so we're likely to see Ojeda and Loffelsend. Andres Gomez does contribute to defense, but that side of the ball is a weakness for Savarino. For LAG's second goal, Sava over runs Rodríguez by several yards, giving the Galaxy winger plenty of space to shoot and he has a great goal. Ojeda has not been strong on defense either, and honestly that's not Ruiz's best attribute either. Without a dedicated d-mid (think Kyle Beckerman), how can this team do more to help out the back?
Young Gavin
Gavin Beavers has done fairly well in his few MLS games. Granted, he hasn't been in goal for an RSL win, but that's more telling of the state of the team than how Beavers is playing. Could he have done more on some of his allowed goals? Probably, but that's ok with a young keeper. He was mostly faultless in the 3-2 loss to LA. With MacMath still recovering from injury, Beavers will be the go-to keeper for at least one more game.
Tired legs
It's been a very busy stretch for RSL, with games happening every weekend and every Wednesday for about a month now. We've seen heavy rotation and some bench players shine. Against LA, Mastroeni elected to use only three substitutes and not until the 80th minute. That could mean he expects to see a lot of changes in this game. With another game against the Galaxy midweek, this time in the US Open Cup, RSL may want to prioritize players for that match instead of a road game against Austin.
Player availability
Out: Farnsworth (thigh), Holt (shoulder)
Questionable: MacMath (concussion)
Probable: Oviedo (groin)
Suspended: Ruiz (yellow card accumulation)
International: Luna
Monarchs: Kei, Nyeman, Paul