Match Coverage
What we're watching in Real Salt Lake vs. LA Galaxy
RSL host a struggling Galaxy team for a midweek MLS match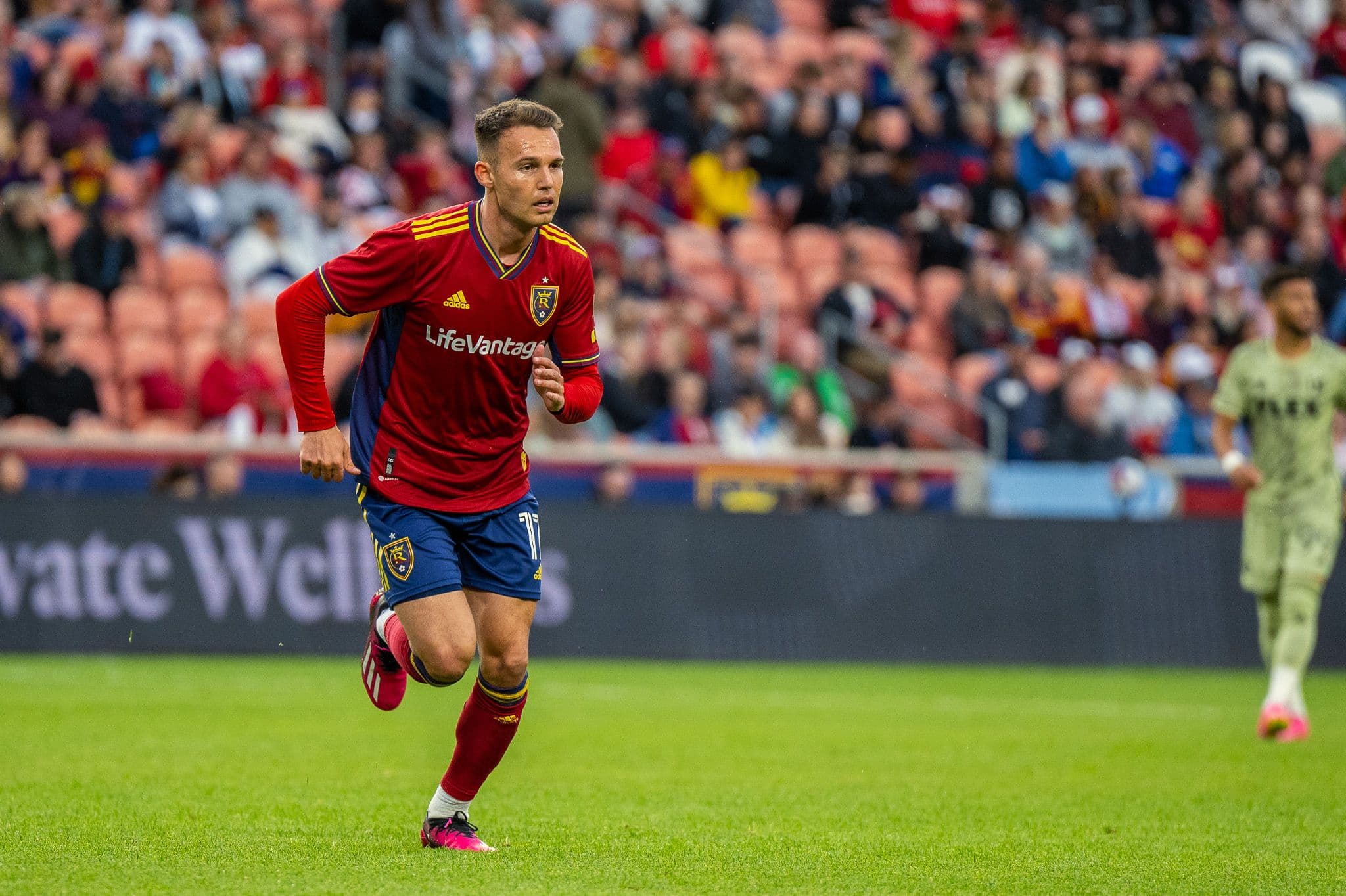 Lucas Muller | Wasatch Soccer Sentinel
Real Salt Lake are coming off a good road draw with Minnesota United, having beaten the Colorado Rapids twice in the previous week. The LA Galaxy are dead last in MLS on just 9 points. Despite advancing in the US Open Cup (their next fixture sees them return to Utah to face RSL next week), they suffered a home loss and a red card to Chicharito, who will miss this game.
No Glad
Center back Justen Glad will miss this game due to yellow card accumulation. He's played more minutes for RSL this season than any other player. But Marcelo Silva is coming off an excellent performance against Minnesota, and with Vera ready to go at CB or LB, RSL should be ok without him. Erik Holt remains injured, and right back Oviedo is questionable for this team. We should see a backline with Hidalgo on the right, Silva and Vera at center back, and Brody on the left.
Home struggles
RSL haven't won at home for over a month, having suffered 2 draws and a loss since they beat the San Jose Earthquakes on April 22. In fact, RSL have just 2 wins this season at home, with an overall record of 2 wins, 3 losses, and 2 draws. That's a terrible home record, especially when you consider how Rio Tinto Stadium was once considered a fortress. Hosting an LA Galaxy team that is abysmal is a good time to turn that record around.
The Moose
Forward Danny Musovski is starting to shine for the team. He's played less than 400 minutes, but now has a goal and 2 assists, one of which was particularly impressive in RSL's last outing. With Rubin struggling to contribute to the scoresheet and Kreilach working his way back into the team, Danny may become one of the go-to starters in Mastroeni's 4-4-2.
Player availability
Out: Farnsworth (thigh), Holt (shoulder), MacMath (concussion)
Questionable: Oviedo (groin)
Suspended: Glad (yellow card accumulation)
International: Luna (rostered)
Monarchs: Kei, Nyeman, Paul
Predicted lineup