Match Coverage
What we're watching in Minnesota United vs. Real Salt Lake
RSL continue their road trip with a final stop in Saint Paul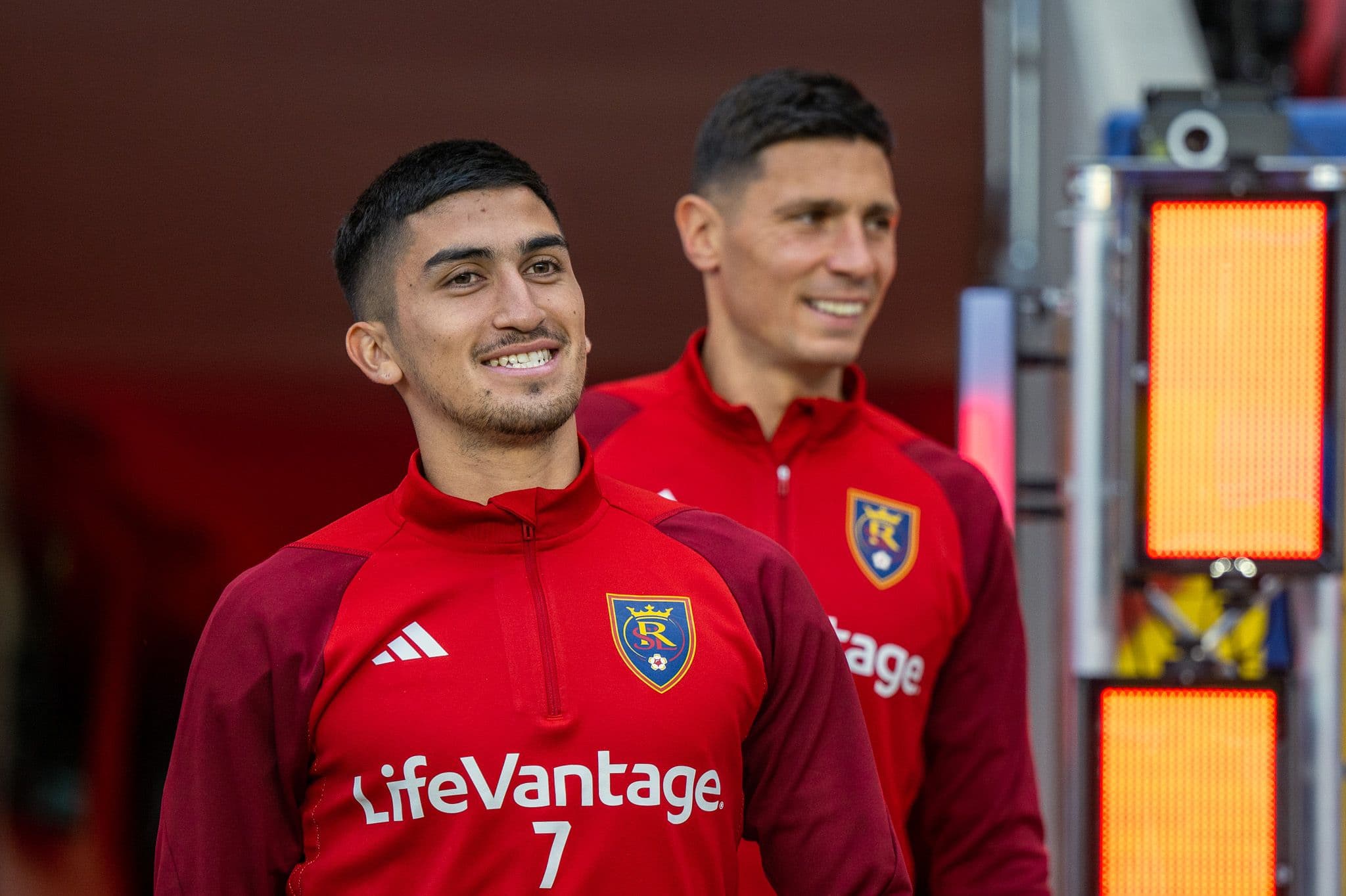 Lucas Muller | Wasatch Soccer Sentinel
Real Salt Lake are coming off a double-win against the Colorado Rapids, having beaten their rivals on Wednesday in the US Open Cup, and on Saturday in league play. RSL's attack has looked much-improved the last few games, but Minnesota are a good team and they've won their last two league games. Minnesota currently sit 6th in the west, and with RSL way down in 11th place, Real will hope to pick up points.
Marcelo's return
Marcelo Silva captained RSL for the majority of last season and he had a very good year. He's a player who is often injured, and he's again returning from an injury. While Justen Glad has solid as ever, Brayan Vera has been an important addition on the backline. Erik Holt has re-injured his shoulder, and that makes Silva's return a timely one. Silva brings a level of leadership to the team but he's also a huge asset when he's at his best. With games coming fast, Silva may start after going 30 minutes midweek.
The 4-4-2
RSL have continued with their 4-4-2 formation. It's a formation that allows RSL to have two strikers, while utilizing their wingers, ideally Gomez on the right and Savarino on the left. But the team's center forwards haven't been particularly effective throughout the season, despite Musovski and Kreilach both scoring at the weekend. It's also a formation that sees the Ruiz and whoever his midfield partner is play with less freedom. Ruiz is at his best with a dedicated 6 in the team, and he can roam a bit more, and this 4-4-2 setup simply isn't setup for that.
Ruiz's partner
Due to injury and a busy schedule, we've had the benefit of seeing a large number of RSL players this early in the season. One of the big question marks around the team is who plays best along side Pablo Ruiz in the midfield. Jasper Loffelsend seems to be on even-footing with Braian Ojeda. Ojeda started against Colorado in the Open Cup, so it's more likely we see him on the bench. Scott Caldwell has been fairly quiet this season, but certainly serviceable. Emeka Eneli is another option, though he's largely played at right back over his preferred place as a midfielder. With Ojeda's loan spell ending soon, the RSL FO will have to make a choice to purchase or pass, and the question of who all is best in the middle becomes ever more important.
RSL player availability
Out: Farnsworth (thigh), Holt (shoulder)
Questionable: Hidalgo (hamstring)
International: Diego Luna
Monarchs: Kei, Nyeman, Paul
Predicted lineup