Match Coverage
What we're watching in Colorado Rapids vs. Real Salt Lake, again
For the second time in four days, RSL plays the Rapids, this time in the Open Cup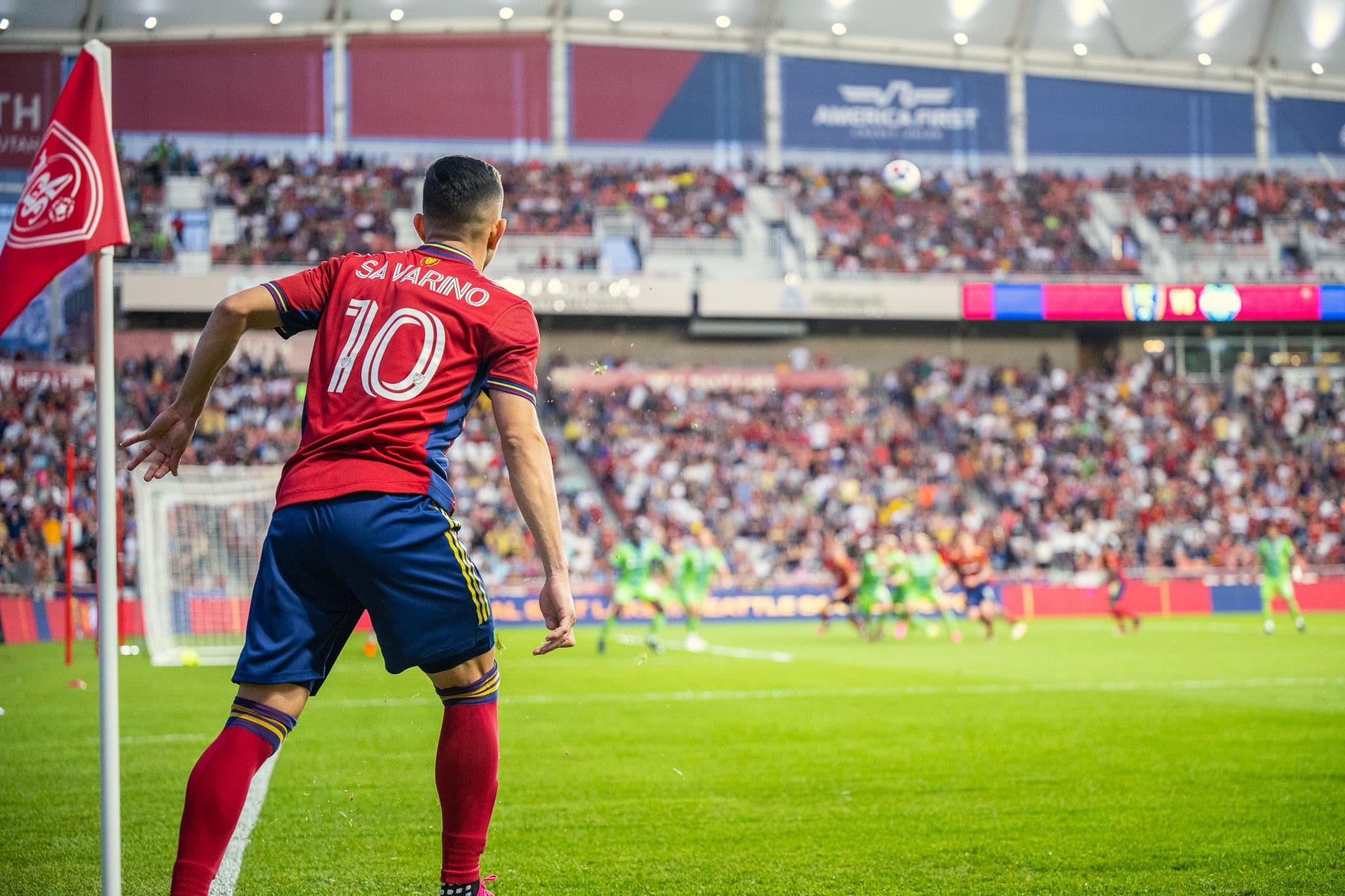 Lucas Muller | Wasatch Soccer Sentinel
Real Salt Lake beat the Colorado Rapids just four short days ago in a thrilling 3-2 victory. After a 4 game winless streak, RSL were able to beat their oldest rival in a Rocky Mountain Cup match. After two wins in the Lamar Hunt US Open Cup, RSL have looked dangerous, having scored 7 goals in those games. The Rapids, who beat Northern Colorado Hailstorm (who famously beat RSL last year) and Sacramento Republic, will face their first MLS team in the Open Cup.
The game kicks off at 8PM and you can watch on CBS Sports GOLAZO, on mobile via CBS Sports, Pluto TV and Paramount Plus apps, or on Youtube on B/R Football and USSoccer pages.
Finally, goals
The biggest issue for RSL this season has been goal scoring. But on Saturday, RSL, who went four games without a goal, put 3 goals past the Rapids. Forward Danny Musovski had his first league goal for RSL, and Rubio Rubin had his first assist of the season. Damir Krielach had his first start in a heavily rotated squad, and also scored. With a recent win over the Rapids in hand, and having scored 7 goals in this competition, can RSL move on in the Open Cup?
Open Cup priority
The Open Cup has been the highlight of RSL's year thus far. After a dull and scoreless opening 90 minutes against the Las Vegas Lights, RSL won 3-1 in extra time (with 2 goals for Dami and 1 for Danny). They then went to Portland and got a rare away win at Providence Park. Pablo Mastroeni has said this is an important competition, but it's a very busy few weeks with midweek games on most Wednesdays. Rotation is key to that, and while RSL isn't the deepest team, they've certainly been fun in the Open Cup. The question for tonight is how many starters see time before RSL heads to Minnesota for league play at the weekend.
Savarino is back
Jefferson Savarino is clearly RSL's best player, and he unexpectedly missed last weekend's game due to personal reasons. On his Instagram he posted that he had received his Italian citizenship and an Italian passport. They was likely why he missed (he posted that on a Friday, then RSL played without him the next day), and it could simply be the team did him the courtesy of making and keeping an appointment with the Italian embassy regardless of having to miss a game (if a player misses practice the day before a game it's unlikely they start that game). It could be something different entirely, but beyond this, speculation seems futile. Will he play tonight, having had more rest than other players?
Player availability
Out: Farnsworth
Questionable: Hidalgo, Holt
Probable: Silva