Match Coverage
What we're watching in Colorado Rapids vs. Real Salt Lake
RSL play the Rapids in the first round of the Rocky Mountain Cup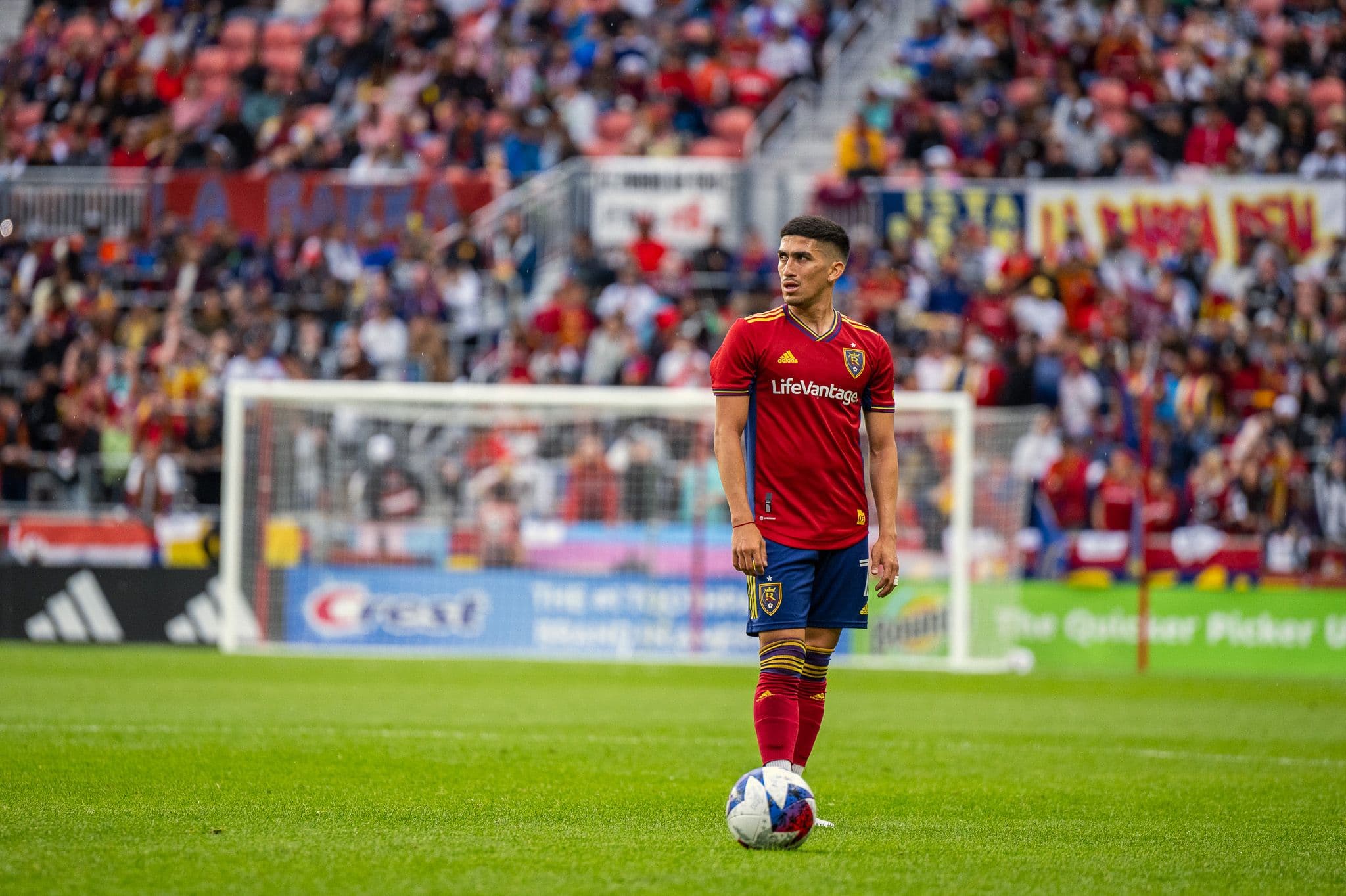 Real Salt Lake are winless in their last four games as they hit the road to Commerce City, Colorado to take on the Colorado Rapids. It's a Rocky Mountain Cup clash that sees the two rivals at the bottom of the Western Conference table. Neither team are in great form, as Colorado have lost their last two and sit in 12th in the west, just one place below RSL.
Heavy rotation
Against the Portland Timbers, RSL head coach Pablo Mastroeni brought out a different looking 4-4-2, with Savarino playing as one of the forwards rather than on the wing, and Rubio Rubin sat out entirely. Anderson Julio played for 60 minutes after starting. It's been a busy stretch for RSL, they're a few weeks into having Wednesday/Saturday games every week, which continues through June 3. That means rest for players like Pablo Ruiz, who sat out last weekend's game and Emeka Eneli got the start. We should see more rotation tonight, as RSL will have an eye on Wednesday's Open Cup game (also against the Rapids) since they have a real chance at a deep run in that competition.
The middle
It's become clear that RSL needs a few reinforcements in the summer transfer window (which opens July 5). The obvious need is a center forward, but the midfield needs help as well. The options at central and defensive midfield are Pablo Ruiz, Jasper Loffelsend, Emeka Eneli, Scott Caldwell, and Braian Ojeda. We're likely to see a change or two from Saturday, and seeing who RSL wants to build on and who they may want to replace becomes a growing question.
Damir
RSL captain Damir Kreilach has played significant minutes in the US Open Cup, but has largely been missing from league action this season. The 34 year old Croatian player is a clear leader on the team, but it's unclear where he fits in to this team. He's coming back from a long-term back injury, which isn't a quick recovery. If he doesn't start, he's likely to sub into the game again. Where he plays and what he brings to the attack are major questions as we look to see if he's improving and able to contribute at the MLS level.
RSL player availability
Out: Farnsworth (thigh) Questionable: Silva (back) Probable: Holt (shoulder) International: Luna (rostered), Nyeman (alternate) Monarchs: Kei
Predicted lineup