Columns
RSL can't score, draws 0-0 against Portland
For the fourth consecutive MLS match, Real Salt Lake couldn't find the back of the net.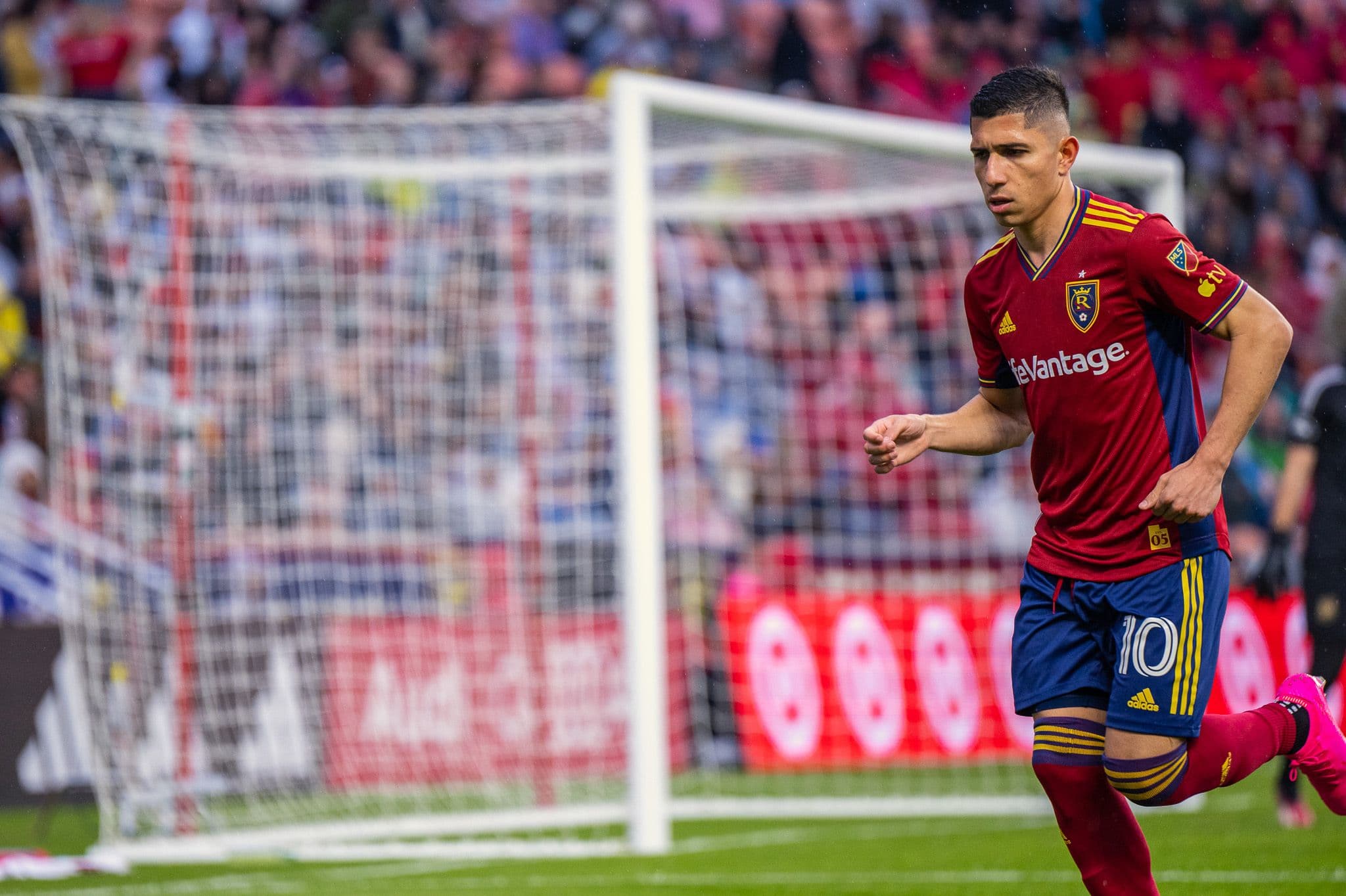 Lucas Muller | Wasatch Soccer Sentinel
Real Salt Lake has now managed a staggering four league games without a goal. It's a feat they haven't managed in over a decade, which tells a story all its own.
They also haven't won in four games, which obviously follows. That's the joint-longest active not-winning streak, tied with St. Louis and NYCFC, though Minnesota United held a six-game streak until earlier tonight.
That's 13 points dropped for Real Salt Lake at home this season, level with Orlando City SC.
It's not good enough from Real Salt Lake, who sit 26th of 29 teams in the league. Remarkably, three of those teams are in the Western Conference, leaving RSL in a weirdly competitive position if playoffs are the goal. Of course, RSL should be more ambitious than simply making the playoffs, which is just too easy in this league — but we'll have to take what we can get.
Let's turn our attention to this game. Pablo Mastroeni after the match talked about the team's ability to create chances but not score them, and on the surface, it's a fair read. But I think there's some nuance we can inject by looking at some of the more enticing chances.
11' — Andrés Gomez rockets a shot off the post from distance. It's a low—probability shot, with something like two percent of shots from that area resulting in goals. (You can render that as a 0.02 XG shot, if you'd like.) It's probably even less likely to hit the post from that area, so fair play. That's probably a .05% percent outcome. Neat, but it's not evidence of anything approaching a good opportunity.
29' — Jefferson Savarino takes a shot from the top of the box. It goes sailing, but there's an interesting thing here: It's RSL's second-highest XG shot on the night, sitting at 0.09 XG. That's not amazing, but it's also not bad. It's the sort of opportunity that RSL doesn't get consistently, but the fact that it's nearly five times as likely to result in a goal as Gomez's shot from the corner of the box should tell us something.
45' — Justen Glad knocks down a header that's well saved by Portland's goalkeeper, but that's not even a high-probability opportunity itself. Shots from that position score six percent of the time, rendering this 0.06 XG. Brayan Ojeda gets a shot away from the rebound, but he slams it off the post from close range. It's the only shot that exceeds a 0.1 XG — it's a 0.32 XG shot.
74' — Bertin Jacquesson has a shot from roughly the same spot as Savarino in the 29th minute, but it's blocked. Still, it's tied for RSL's joint-best opportunity.
The thing I'm going to be thinking about over the next few days: Where does chance quality play into RSL's scoring woes? RSL hasn't lacked in chance volume, but are they getting chances that are likely to result in goals? How can they improve their ability to create better opportunities and not just a greater volume?
Obviously, this team needs a quality, goalscoring forward. But if such a striker doesn't get better opportunities than RSL is creating, then what's changed? Would three or four goals scored out of unlikely circumstances be enough to make a difference? Would a great striker provide something individualistic with the ball, or would they get into stronger positions for opportunities? Perhaps both?
Buying a striker could help solve Real Salt Lake's goalscoring woes, but they won't even come close to solving them. But perhaps more importantly, it's not as if RSL could just go out and buy a player right now — the registration window doesn't open until July 5.
Maybe RSL won't figure it out until the window opens, and maybe RSL will bring in a player immediately at the window's open. But that, regardless of front office personnel, regardless of general manager, regardless of budget, simply isn't likely. These things do take time. And that's not coming from a place of defensiveness, but a place of realism: I'd love for RSL to bring in a player that arrives on July 5 and is ready to play, but there are steps that have to be taken first. (And for posterity, they are roughly as follows.)
July 5, 2023 is the first day Real Salt Lake can request an international transfer certificate for a player
July 12, 2023 is the last day an association can respond to an ITC request
From there, the club must then apply for a work visa — a process that can take an indeterminate amount of time.
So, all that is just to say — RSL's going to need to figure it out before they spend money, because this problem is increasingly prominent.