Match Coverage
What we're watching in Real Salt Lake vs. Portland Timbers

RSL host the Timbers, who they beat in the Open Cup last week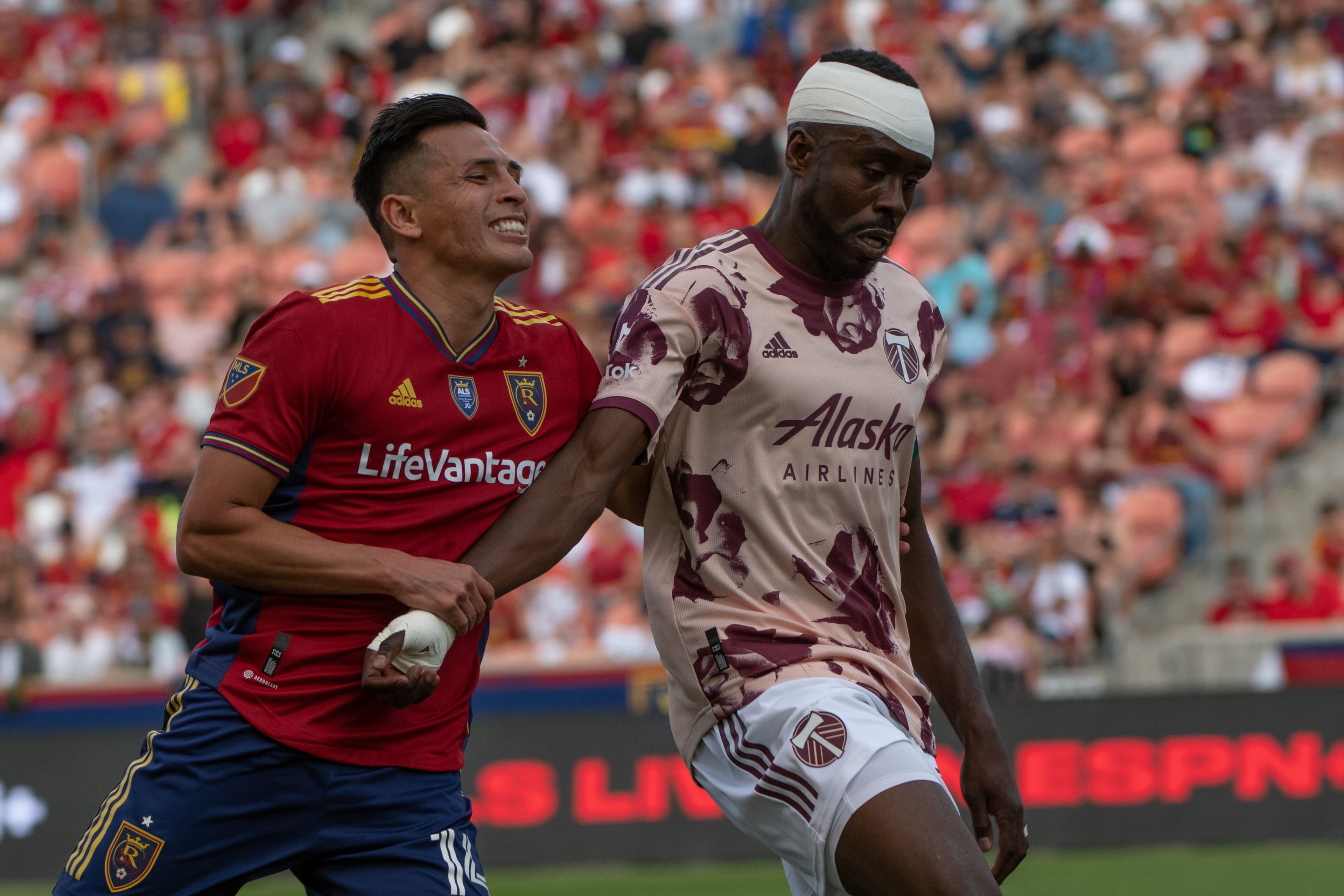 Lucas Muller | Wasatch Soccer Sentinel
Real Salt Lake suffered a bad loss to LAFC on Saturday. In the midst of a busy few weeks, they'll play the Portland Timbers once again. They defeated the Timbers in a dramatic 4-3 win at Providence Park that saw RSL advance in the Lamar Hunt US Open Cup. While RSL fell at home over the weekend, Portland beat Cascadia rivals the Vancouver Whitecaps 3-1. Portland currently sit 6th in the west, while RSL are down in 11th.
Where are the goals?
We're a third of the way through the season and neither Danny Musovski nor Rubio Rubin have scored a goal in MLS action. RSL are playing in a 4-4-2 formation and without either of the forwards getting on the scoresheet, RSL are nearly the worst team in the league for goals scored, and are the worst team in the league on goal difference at -10. Diego Luna is with the US U-20 team, so playing him at the 10 isn't an option, but something new has to happen. Savarino has good moments, as does Gomez, but ideally those players would provide service to a forward or forwards who can finish.
Andres Gomez
Twenty year old Colombian winger Andres Gomez has been a bright spot for RSL this season. The young attacker has scored once and assist on 3 of RSL's goals, meaning he's been involved for 40% of the team's goals this season. While being a right sided winger, he and Savarino tend to swap sides once or twice a game. He also is able to assist defensively in a way most attackers do not. His goal against Portland last Wednesday was a beautiful shot and showcased his skill as a goal-scorer. If he can pull out another piece of magic like that, it will go a long way for RSL.
Julio return
Anderson Julio rejoined the team after missing nearly a month through injury. He played for 31 minutes against LAFC, and while he didn't score, it's good to see him back. He provides a much needed option up top, and with Rubin and Musovski not scoring, Anderson could be a key spark.
RSL player availability
Out: Farnsworth (thigh) Questionable: Holt (shoulder), Löffelsend (ankle), Silva (back) Probable: Julio (hamstring), Hidalgo (hamstring) International: Luna (rostered), Nyeman (alternate) Monarchs: Kei