Match Coverage
RSL vs. LAFC: Player of the Match
Who stood out for the right reasons in RSL's 3-0 loss to LAFC?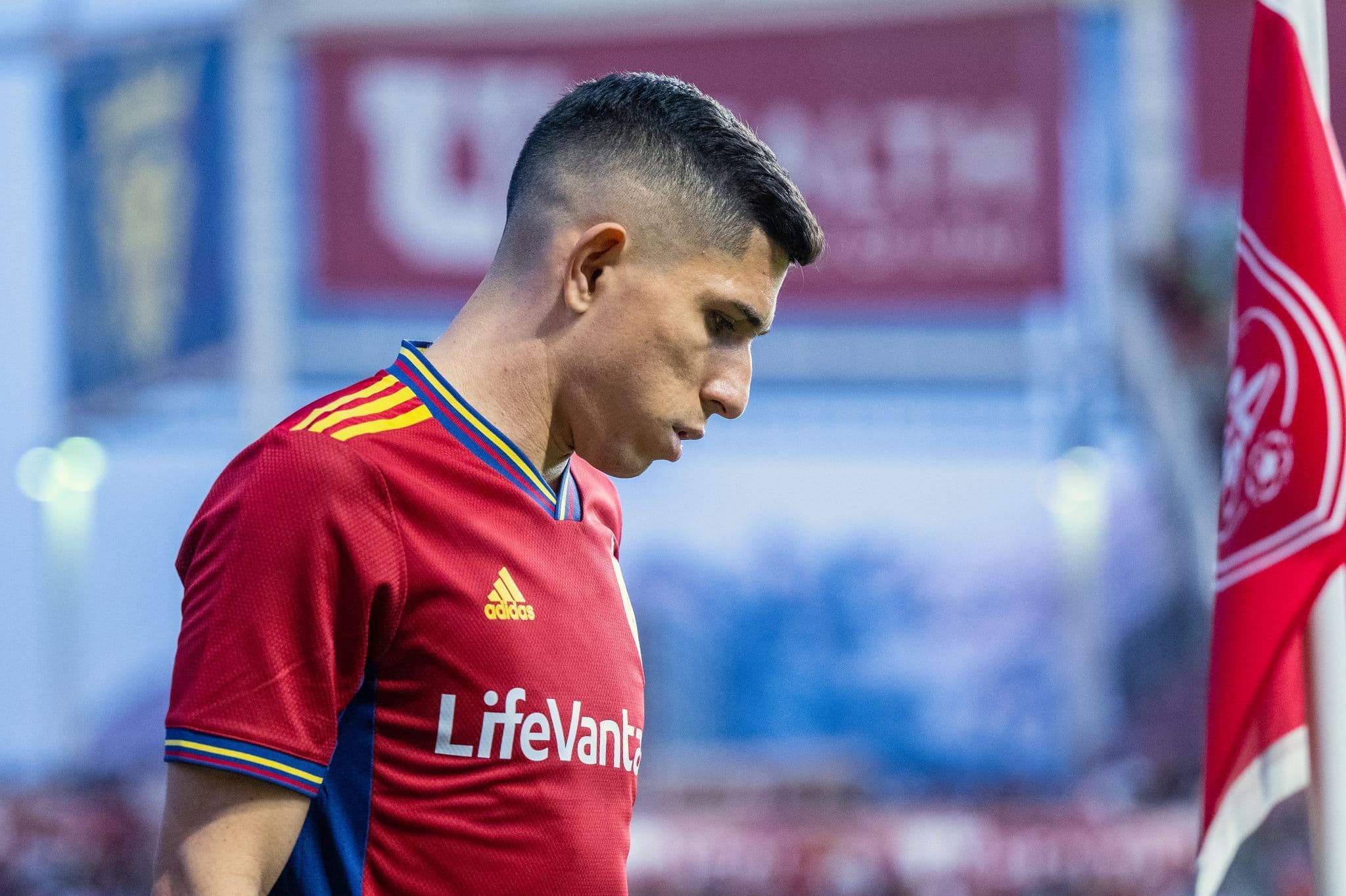 Lucas Muller | Wasatch Soccer Sentinel
I am not going to lie, that was a rough match. It was rough enough that the heavily cologned man sitting next to me took his cloud of scent and profanities away at halftime and never returned. That was a loss I was OK with; the loss on the field was tougher to experience. There were a few bright spots, and we can at least highlight those because there were certainly a lot of low points.
Statistically our best player on the night was Bryan Oviedo, and of course, he was not really marking anyone on LAFC's first strike of the match. There were individual moments for Pablo Ruiz, Jefferson Savarino, and Andres Gomez where they showed great skill and were able to create chances just from that skill.
Finishing is not something RSL is doing a great job with. Real Salt Lake has scored 10 goals in 11 matches. During that same time they have given up 20 goals for a whopping -10 for a goal differential. Yes, that is the worst in all of Major League Soccer. To put that in perspective, LAFC sitting at #2 in the Western conference have scored 20 while only giving up 8 leading to a +12 goal differential. It showed on Saturday night.
This stretch of games is a rough one for RSL. They had a three match week back from April 22 to April 29, then they are in the middle of a 5 game spread from May 20. Having five matches in two weeks creates a headache for lineups. Yes, the players are professionals and yes, they are in great shape, and yes, 5 matches in 14 days is a lot.
Did we see a lineup on Saturday night that reflected the need to rest some players? Yes. Did we also see some substitutions that will likely be starters in one of or both of the next two matches? Yes. With that in mind, it is hard to know what to expect from each lineup, and sometimes it feels that maybe Pablo Mastroeni is overthinking, however, any manager in his position would be rotating players and trying to deal with injuries and needed rest.
Looking at the match last night, it was hard to really see any one player standout as the clear player of the match. There were mistakes made, there were passes missed, there were frustration fouls, and all of them cost the team. I am giving the player of the match to Bertin Jacquesson, as I think he had the best shot of the night for RSL. He seemed to be a problem at first for LAFC's backline until they adjusted. I am excited to see Jacquesson get more minutes on the field.