Match Coverage
RSL dismal at home again, lose 3-0 to LAFC
RSL dropped points for a fourth time in six home matches, losing their third home game.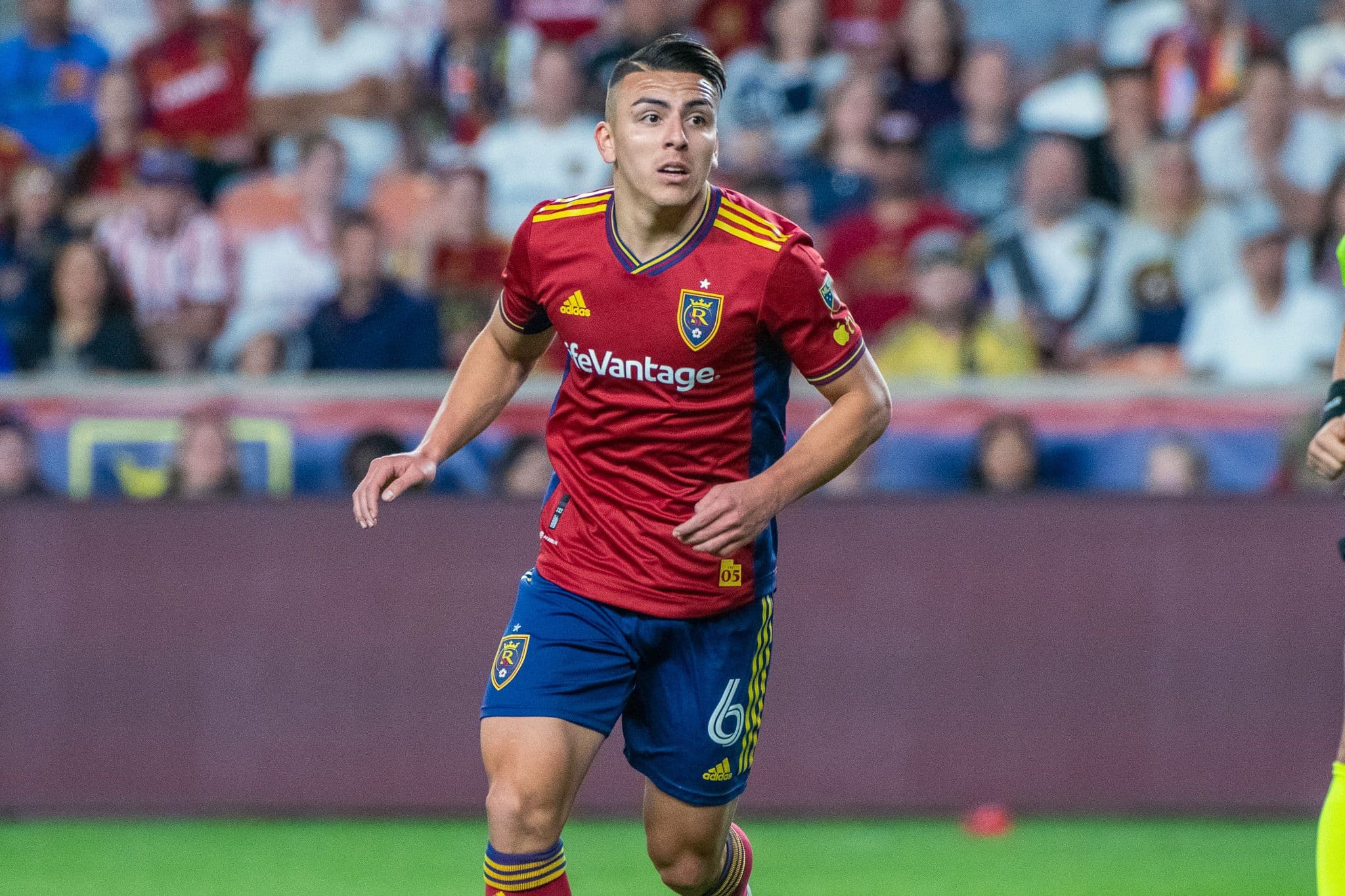 Lucas Muller | Wasatch Soccer Sentinel
If it feels like Real Salt Lake is a bad team at home this year, you may just be right. Last night's win against LAFC placed our beloved team among the worst teams at home in 2023, dropping 11 points from 18 available.
That fact is counterbalanced somewhat by RSL not being the absolute worst team on the road — four earned from 15 available isn't good, but it's better than, say, LA Galaxy, who have earned two from 15 points.
Apologies for not writing about this game last night, but I was having a much better time at the Kilby Block Party watching a metric ton of live music. It was a decidedly better experience than watching another loss at the home stadium, and I did manage to sneak in watching most of the game from my phone, so it's not like I didn't partake in some way.
I guess I'm thinking about this game in the context of retrospection, as I didn't think particularly deeply about it at the time. ("Ah, drat," was probably close to my thoughts last night.) And retrospection is a tricky thing, because it both softens and hones the edge of the match in equal measure. An example: Am I mad that three members of RSL's back line were caught high up the field for Kwadwo Opoku's goal? I guess not particularly — Opoku is fast and Bryan Oviedo is not particularly fast. Opoku has an excellent strike on him. It sort of makes sense when you narrow your focus to just that portion of the play: Of course LAFC scored, they're a better team and have better players.
But the first goal also feels preventable in at least some way. First, RSL gave up the ball weakly in an overly optimistic play, as Andrew Brody tried a low ball in behind the defense, but there wasn't enough pace or cleverness to make it dangerous. Second, RSL just sort of stood around after turning the ball over, allowing LAFC's Ilie Sanchez an opportunity to craft out a lofted pass that beat RSL's defensive group. There is a certain irony in RSL conceding a goal in nearly the same way they looked to score it.
If I may, a tangent here: I know we often think about LAFC as a team making mega signings (relative to the context of MLS, at least,) but they've been smart in talent acquisition outside those vaunted designated players, too. Ilie Sanchez was a free agent pick-up after Sporting Kansas City declined his contract option at the end of 2021, and he's been quite good.
The second goal seemed nearly a repeat of several others conceded by RSL this season. Denis Bouanga is fed the ball near the top of the box, and he's given the two vital qualities you need if you're going to score a goal from that area: Time and space. I suppose we can understand why RSL didn't close that space, given Bouanga is an unknown player who doesn't score many goals, but it was a deadly decision all the same. (Oh, by the way, I was being sarcastic.)
It's troubling to see that goal, not because it wasn't a magnificent strike — it was — but to see Bouanga given so much respect and deference defensively.
I don't actually feel much like talking about the penalty, though, so I won't. There's simply not much to be said about it. RSL was pushing high in an effort for a goal, they got hit on the counter, and in a surprise twist, Brayan Vera was a bit clumsy at center back.
Anyway, I'm off to the festival again today. Here's hoping Wednesday's match against Portland Timbers will be a better one, but I have to be honest: On last week's podcast, I think we all agreed we'd be happy to lose this game if it meant going on in the U.S. Open Cup. While I certainly stand by that, I am not so proud as to say I wouldn't be disappointed if RSL can't put it together at home again.