Match Coverage
RSL survives two dropped leads, wins 4-3 in U.S. Open Cup over Portland
The magic of the Cup emerged in RSL's 4-3 win.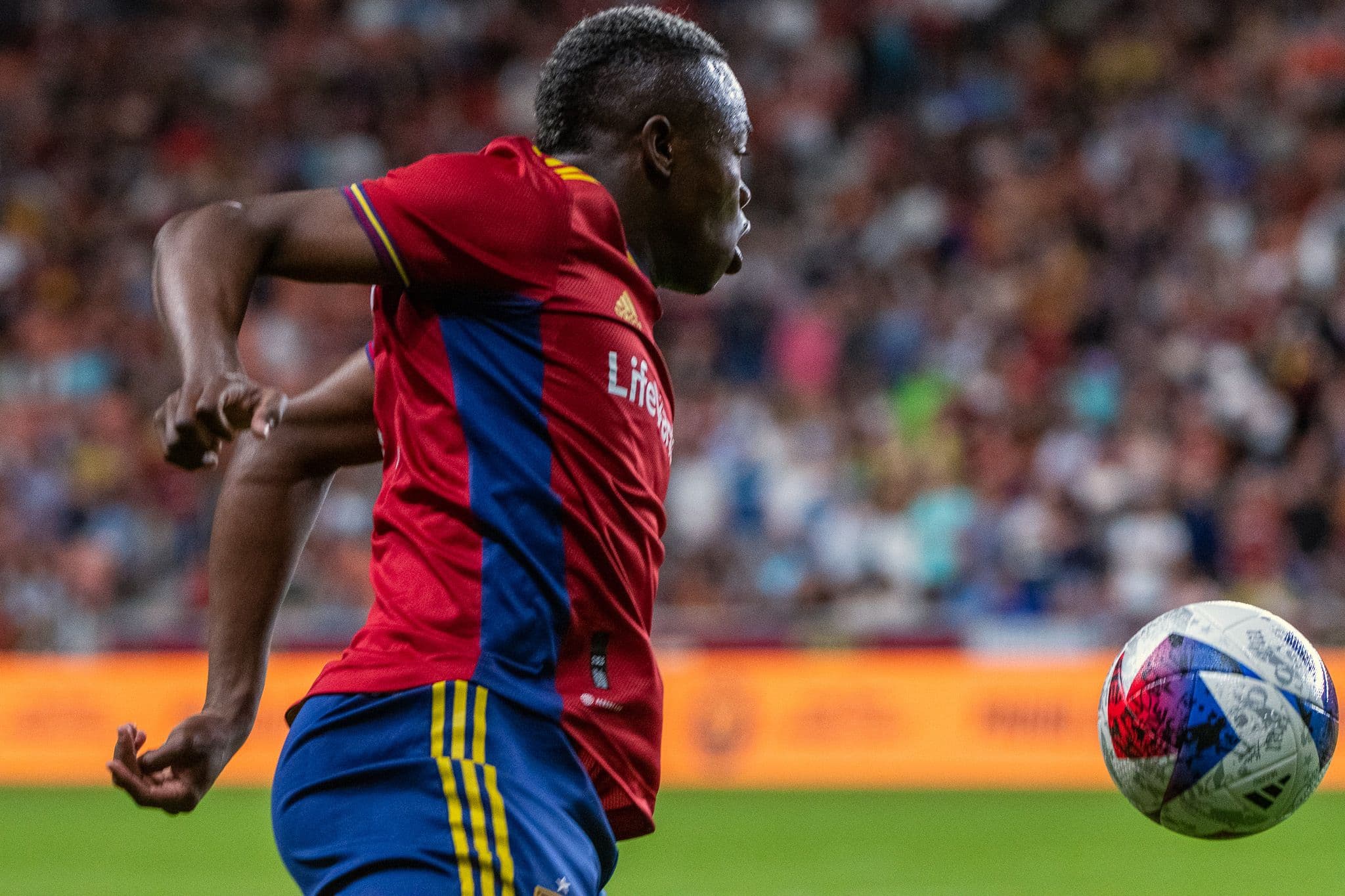 Lucas Muller | Wasatch Soccer Sentinel
Real Salt Lake has had a season of twists and turns to this point, going from a team who couldn't score and couldn't defend, to a team that couldn't score and could defend, to a team that could score and couldn't defend.
And that's all in the course of this 90-minute match!
OK, not quite. But Real Salt Lake's 4-3 victory over Portland Timbers was a really lovely win, and it came with a sense of real spectacularity to it. It featured everything: Danny Musovski scoring in back-to-back U.S. Open Cup matches, Maikel Chang proving himself one of RSL's deadliest attacking forces with a brace, and Andrés Gómez once again scoring an absolutely beautiful goal.
It's a match that featured Gavin Beavers making spectacular saves. It also featured Gavin Beavers trying to play out of the back and Pablo Ruiz making a mess of it. (I know there's a tendency out there to blame Beavers for that play, but that move out of the back we see week-in, week-out across the top leagues — this was executed poorly, but I don't think that's entirely the fault of the goalkeeper. This is a classic "when playing it out of the back goes wrong" clip.)
It's even a match that featured RSL with a plethora of players in the box getting pulled out of position. I don't know if you ever need eight players inside the box with nobody actually at the top of the box, but Portland's second goal is not an instance of where that made any bit of sense.
Portland took the lead twice — once at 1-0 and once at 3-2. Real Salt Lake took the lead twice, too — once at 2-1 and once at 4-3. It's exciting, scintillating soccer on both ends, and while that's not sustainable, I'm going to eat it up right now.
What a game.