Real Salt Lake take on the Portland Timbers in the US Open Cup
RSL face the Timbers in Portland in the US Open Cup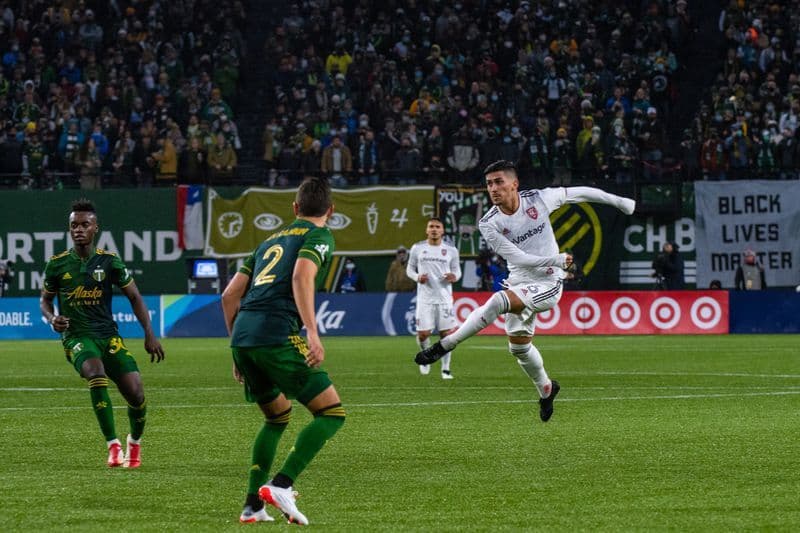 Lucas Muller | Wasatch Soccer Sentinel
It's the round of 32 in the Lamar Hunt U.S. Open Cup and Real Salt Lake will play against the Portland Timbers at Providence Park.
On April 26 the Timbers, who fielded a heavily rotated side from their usual MLS starting XI, beat Orange County SC 3-1. Orange County's lone goal came from former RSL-man Milan Iloski. In the western conference table, Portland are two spots and one point above of RSL. Both teams have had similar form, with each winning three, losing five, but Portland, having played one more game than RSL, have an extra draw that puts them ahead in Major League Soccer.
It's expected that RSL will run out a mix of experience and younger players. Similar to what we saw against Las Vegas two weeks ago, RSL will want to bring in veteran experience while giving an opportunity to depth players. However, unlike the match against the Lights, this is against a decent MLS team. Portland has been a difficult place for RSL to find success, and if the Open Cup really is a priority, head coach Pablo Mastroeni may elect to put out his strongest XI and let Saturday's home game against LAFC see more rotation.
The game kicks off at 8:30PM MT. You can watch on the Bleacher Report app or the Bleacher Report YouTube Channel here: https://www.youtube.com/watch?v=IzihHu5Rd0Q