Real Salt Lake
What we're watching in Houston Dynamo vs. Real Salt Lake

RSL are on the road in Texas where they'll face a decent Dynamo team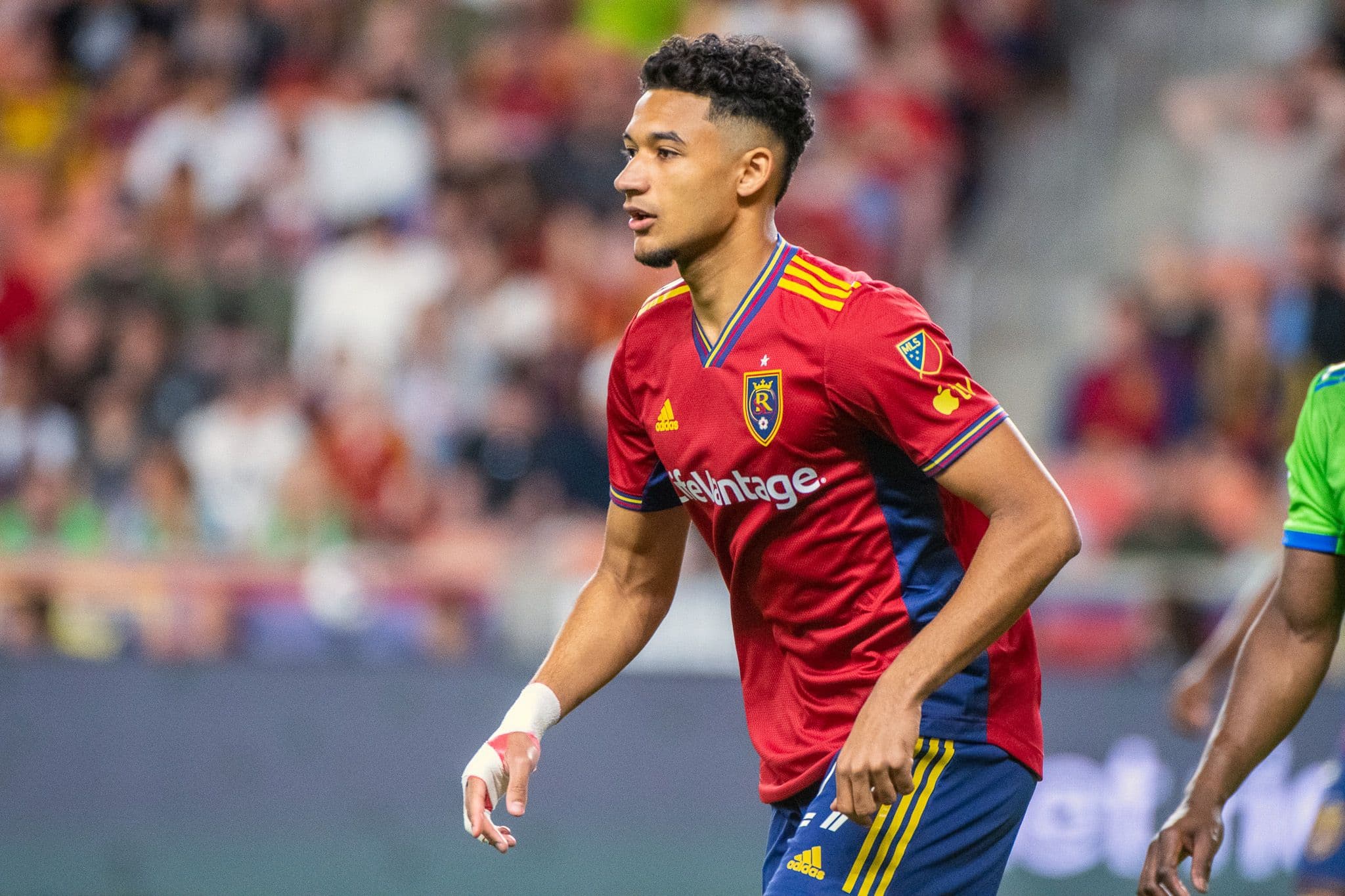 Lucas Muller | Wasatch Soccer Sentinel
Real Salt Lake are coming off an improved, albeit mixed, run of fixtures. They most recently drew at home against a good Seattle Sounders team, and won the weekend before that while hosting San Jose, with a midweek US Open Cup win between thsoe two league matches. They still have 5 losses in their 10 games this season, and how sit in 10th place in the west. The Houston Dynamo have played one game fewer than RSL, but sit in 6th, with just 1 loss in their last 6 games.
A different midfield
Pablo Ruiz will miss this game through red card suspension, but Jasper Loffelsend is also out through injury. Those are RSL's best midfield pairing, and their absence means we're likely to see Braian Ojeda and Scott Caldwell. Caldwell has never been a flashy player but has been serviceable at that position. Ojeda has been a bit more hot and cold, though after coming off an injury he went the full 120 minutes against Las Vegas in the Open Cup and generally played well. These two have not started together since the loss away to Seattle at the start of March. Can these two put together an improved performance?
Outside backs
Andrew Brody is finally back to full health, though he may not be fully fit. It seems likely he gets the start tonight, which is important as Hidalgo is listed as questionable on the injury report with a hamstring issue. Emeka Eneli could come in, but if Brody is able to start, he's the kind of player who will want to get on the field. 

On the left, the question comes down to Bryan Oviedo or Brayan Vera. Vera seems the most likely option as he provides more in the attack, but this is one that could easily go either way.
A start for Krielach
Danny Musovski is listed as probable on the injury report, and that means he may be fine, but there's still a question if he'll play second striker along side Rubio Rubin. Damir Krielach played about 10 minutes against the Sounders, having gone the full 120 minutes in the Open Cup last week. Another option is Bertin Jacquesson, who replaced Musovski last Saturday and played well. It was his MLS debut and he brought a real spark to the attack. The question for Mastroeni here is roll the dice on veteran experience, a young player, or a player carrying an inury. Or change things up entirely and play with just one striker.
Player availability
Out: Farnsworth (thigh), Kei (ankle), Holt (shoulder), Löffelsend (ankle)
Questionable: Pierre (leg), Hidalgo (hamstring), Tomas Gomez (knee), Julio (hamstring)
Probable: Musovski (hamstring)
Predicted lineup