Columns
Why hasn't Diego Luna broken into RSL's first team?
Diego Luna arrived as a prospect tipped for glory. Why isn't he earning first-team minutes?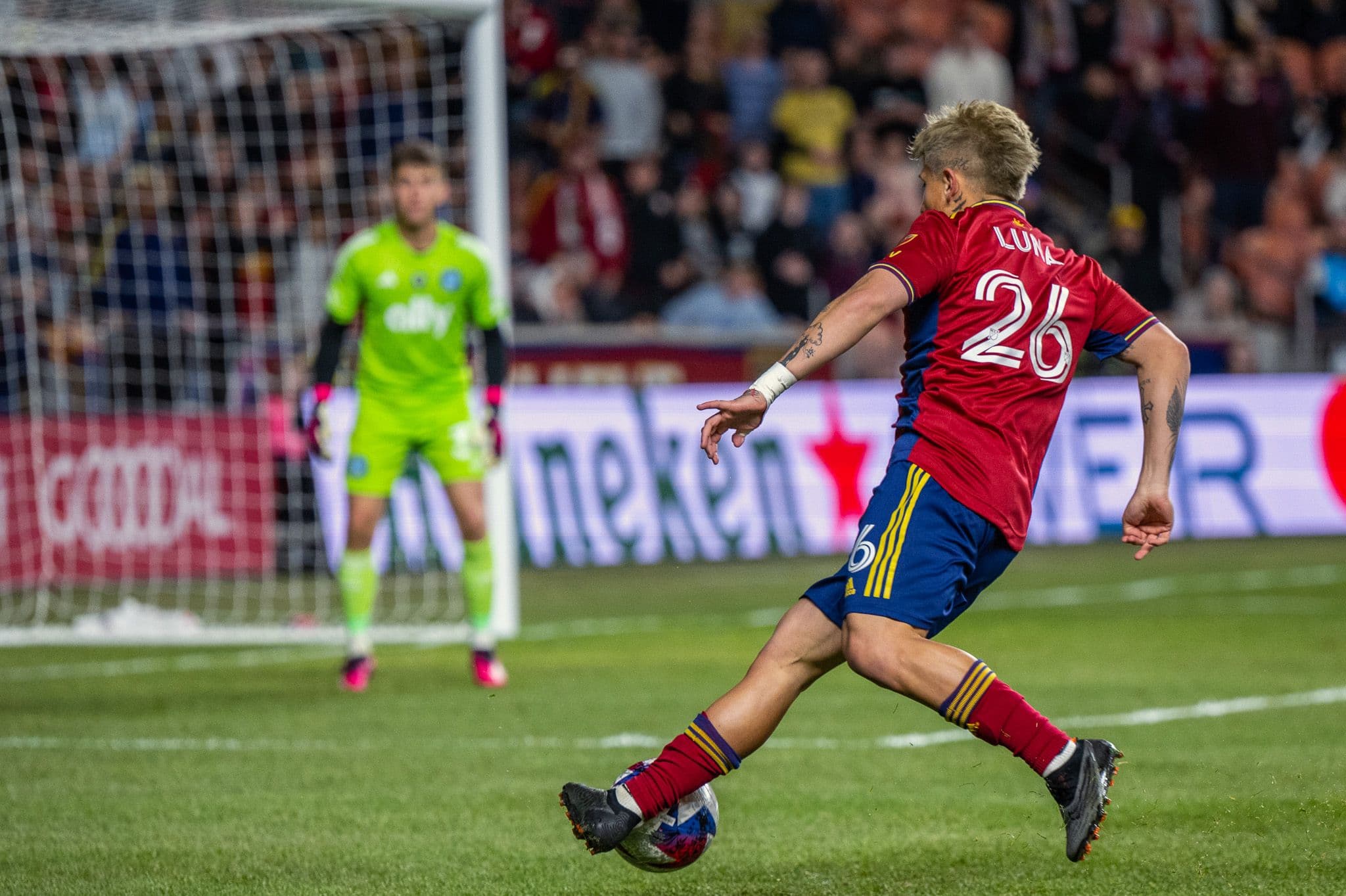 Lucas Muller | Wasatch Soccer Sentinel
Since the day RSL signed Diego Luna, and perhaps since the beginning of time, there has been a strong general consensus that the young U.S. U-20 international needs to be provided ample game time here in Salt Lake. Despite this, there has been a notable lack of well – Diego Luna. You've likely heard someone complain about this fact, and maybe have even joined in (I sure have). So just what is holding back the talented youth attacking midfielder from breaking into a consistent role on the field? Here are some reasons, possibilities, and musings as to why.
RSL doesn't play with a number 10
RSL, to be fair, simply lacks any depth at the number 10 position, the position that so happens to be Luna's primary's spot. Luna is the best 10 on this roster, but he's really the only one outside of Damir that can fill that role. With the incredible lack of depth at that spot, I don't think it's any mystery that we don't play with a 10 in any formation. To force one in for the sake of Luna, while appealing (because play Luna!) really doesn't do much to remedy any other issues this team faces – if anything, it simply makes them worse. With just one striker, the wingers would have to push up a bit more in order to add the needed deep-width to the attack. This means that more than ever, our DM's and back line will be left with less support. Less support really doesn't work given RSL has easily one of the worst defensive records in MLS. We need players behind the ball.
Luna doesn't fit well enough into existing roles
If playing with as 10 doesn't make much sense (and it really doesn't) then the next step would be to insert Luna into existing positions. We have seen this before, both in the CM and Winger positions. For the moments where Luna has looked good and impressed fans, it's generally been on the wing. Luna is capable enough to play in both of these positions, but neither really fits his natural skill set, nor develops what a natural 10 would be looking for. On the wing, he lacks the pace to run down the flanks and create chances. In CM, he lacks the defensive efforts this team desperately needs – and while our current CM's don't offer that either, they are at least box-to-box players that run all day to compensate. We don't really want Luna running all game to slot into double pivot, we want Luna with time and space on the ball to make dangerous dribbles, passes, and shots – like a 10. Honestly striker Luna, or more likely shadow striker, has the best shout to me. Even with that, in a position like that where he doesn't occupy a center-back's attention, there will be even less space up front than we currently have with Rubin/Julio. In summary, none of these options are incredibly appealing tactically, they are all trying to put a square peg in a round hole.
RSL doesn't play youth
I think the myth that this team doesn't play youth has really been put into question this year, with notable game time given to Ilijah Paul (20), Andrés Gómez (20), Bode Hidalgo (21), Gavin Beavers (18), Bertin Jacquesson (21). These players are all being provided chances despite their young age, so Luna at 19 shouldn't be "too young" to be in this discussion. And he does see the field 'sometimes'. It's less that RSL isn't playing youth, but more that Luna has become a beacon for drawing attention to this criticism, simply because he has so little game time.
On that note, I feel like the pressure for performances - rightfully so, is very high here. Despite many of these players being so young, sometimes teenagers, I personally hear plenty of moaning when someone like Hidalgo is playing. There should be some level of understanding that these players are going to look bad and make plenty of mistakes, yet it feels like the expectation is often that they need to be MLS starting level players from day one. If RSL is going to play youth, which they should, it won't look pretty most of the time. That's nothing to banish someone to the bench for - unless the results are more important than development, in which case you really don't want youth on the pitch at all. A classic catch-22.
Luna should play to justify his price tag
Gómez has been subjected to this too with many wanting to see him justify his club record fee. With Gómez, probably only 1 million of that value was for the current talent of the player, the other millions are for what he will become. In the meantime, he will be inconsistent and have plenty of 'bad' games as he improves. Luna was acquired at a relatively low cost for the league, 500k for most teams, gets you a borderline bench/starter player in MLS, which is what Luna is currently. While 500k is nothing to scoff at, and more significant to RSL than other teams, it hardly reaches any echelon that demands the player be on the field.
U-20 World Cup
Just as a minor point, in about a week or so, Luna will be heading off to prepare for the U20 FIFA World Cup. To some degree, it makes sense that RSL wouldn't want to rely too heavily on a player that won't be available for about a month of game time. This fact has been known basically since the moment the USA U20 qualified, given how pivotal Luna has been to their set up. Based on that, I could understand there being some hesitation in making a formation with a 10 a primary tactic. There's simply no way one could expect Damir to hold that position all on his own during Luna's absence, because outside of him, there's no one to fill that spot comfortably.
Solutions?
I think with this cast of players, a formational change is really the only way to proceed. Having Luna in a double pivot or wing is alright, but it's not going to utilize or develop him how we want. The best places for that are as a natural 10, or as a central midfield with defensive aid. Putting Luna in the midfield either centrally or attacking is ideal – assuming he has support behind him. No combination of Ruiz/Ojeda/Löffelsend is going to offer the protection needed, as things are now, we are more or less winging it with no destroyer. Mastroeni has said as much in an interview – and to be fair to him, it's not his fault that this team has no #6 to speak of, that stuff happens much higher up. If we manage to secure a player of that mold, it opens up a world of options; 4-3-3, 4-2-3-1, even the diamond 4-4-2 works if someone can actually fill the defensive midfield role well enough as we know.
Assuming we don't get a #6, since there's little evidence to support that we can acquire one (given we are over a year into the hunt for one) what other options are there for Luna? A 4-3-3 with two defensive minded midfielders and one central but more offensive-mid could work. It's skewed more defensively than most teams in the world line up, but we're obviously a team that needs as much protection as possible. While it would give Luna some responsibility to get back, it wouldn't be nearly as much as in a double-pivot, and would afford him more chances to spray out passes to the wingers and center forward.
Outside of those options, I don't think it's so easy to put the promising young 10 on the field. If the solution is more winger Luna at the expense of Savarino or Gómez – or CM Luna at the expense of weakening our defense even more, then I'd probably rather not see him start anyway. Regardless, I hope like everyone else that something changes in the future to facilitate him getting more game time, as committing to youth is still the best way to carry this club into being a competitive outfit.
(Since the time of writing this, Luna himself came out in an interview to discuss some points explored in this article. Feel free to give it a listen.)
Embed: https://twitter.com/calebturner23/status/1653481161447071744