Match Coverage
RSL shut out Seattle in frustrating 0-0 draw
RSL looked dangerous, both in the attack and defensively, in a difficult match.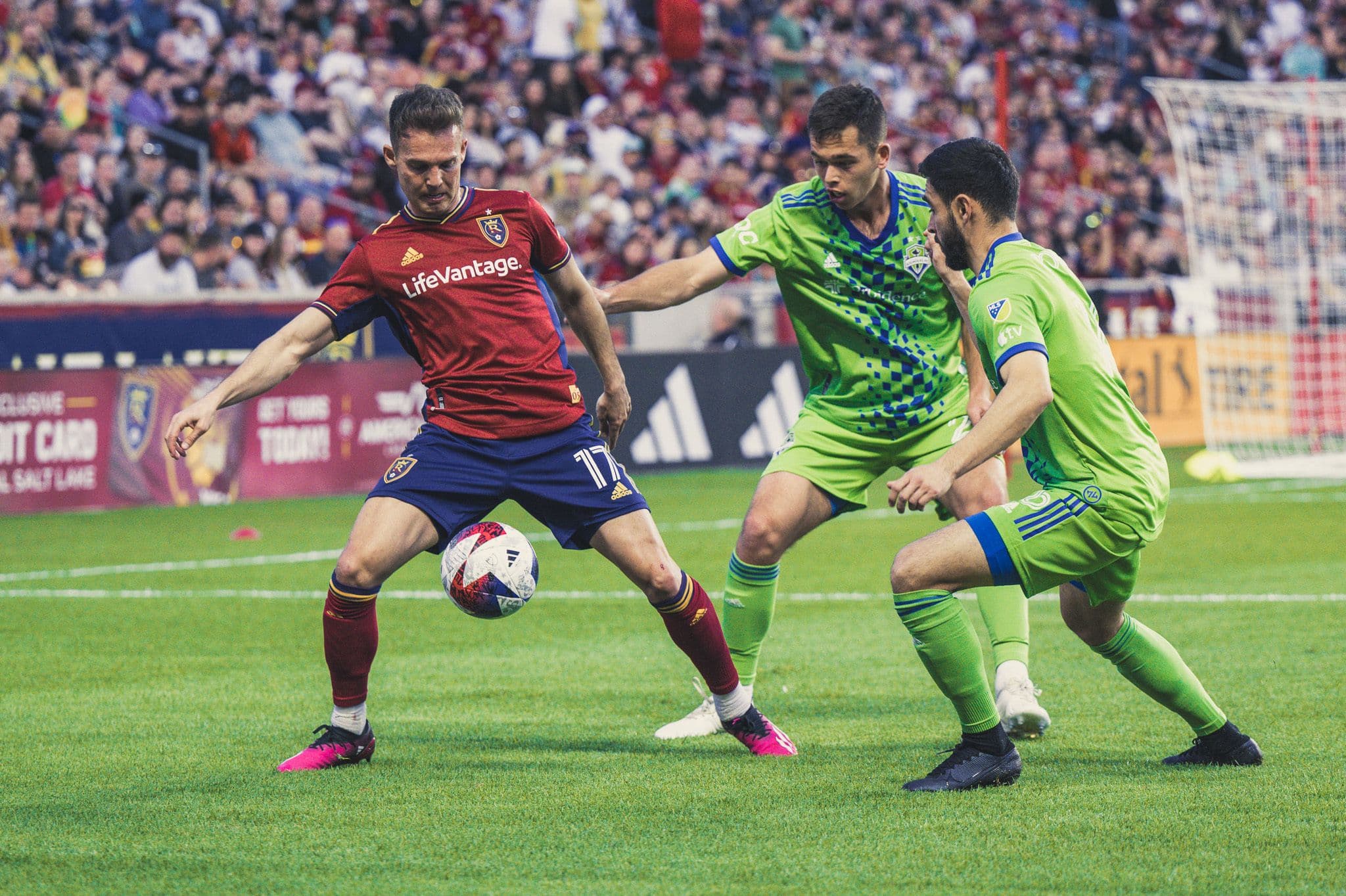 Lucas Muller | Wasatch Soccer Sentinel
I don't remember a Real Salt Lake game as viscerally frustrating for non-scoreline reasons as this one was: a 0-0 draw with Seattle Sounders in which RSL looked as likely to score as they were to concede time and time again in quick succession.
But the real frustration comes not from Real Salt Lake struggling to score. We, unfortunately, have seen that before, and we will see it again this season. They're just not a team with great, consistent attacking qualities.
No, the frustration is more about the team picking up seven yellow cards, including a second yellow for Pablo Ruiz. And even then, my frustration's not at the referee. It's absolutely about the team struggling to deal with the attacking prowess of Seattle. RSL played with intensity but no purpose, and it didn't lead to good outcomes. I would love to sit here and blame the referee, but what we saw was a product of sloppy play.
Brayan Vera set the tone for this one, and while he was somehow not shown a yellow, his physicality was the operating procedure for the whole of the team. This was a team fired up, but it was a team fired up without a plan.