Match Coverage
What we're watching in Real Salt Lake vs. Seattle Sounders
RSL welcome a very strong Seattle team to Sandy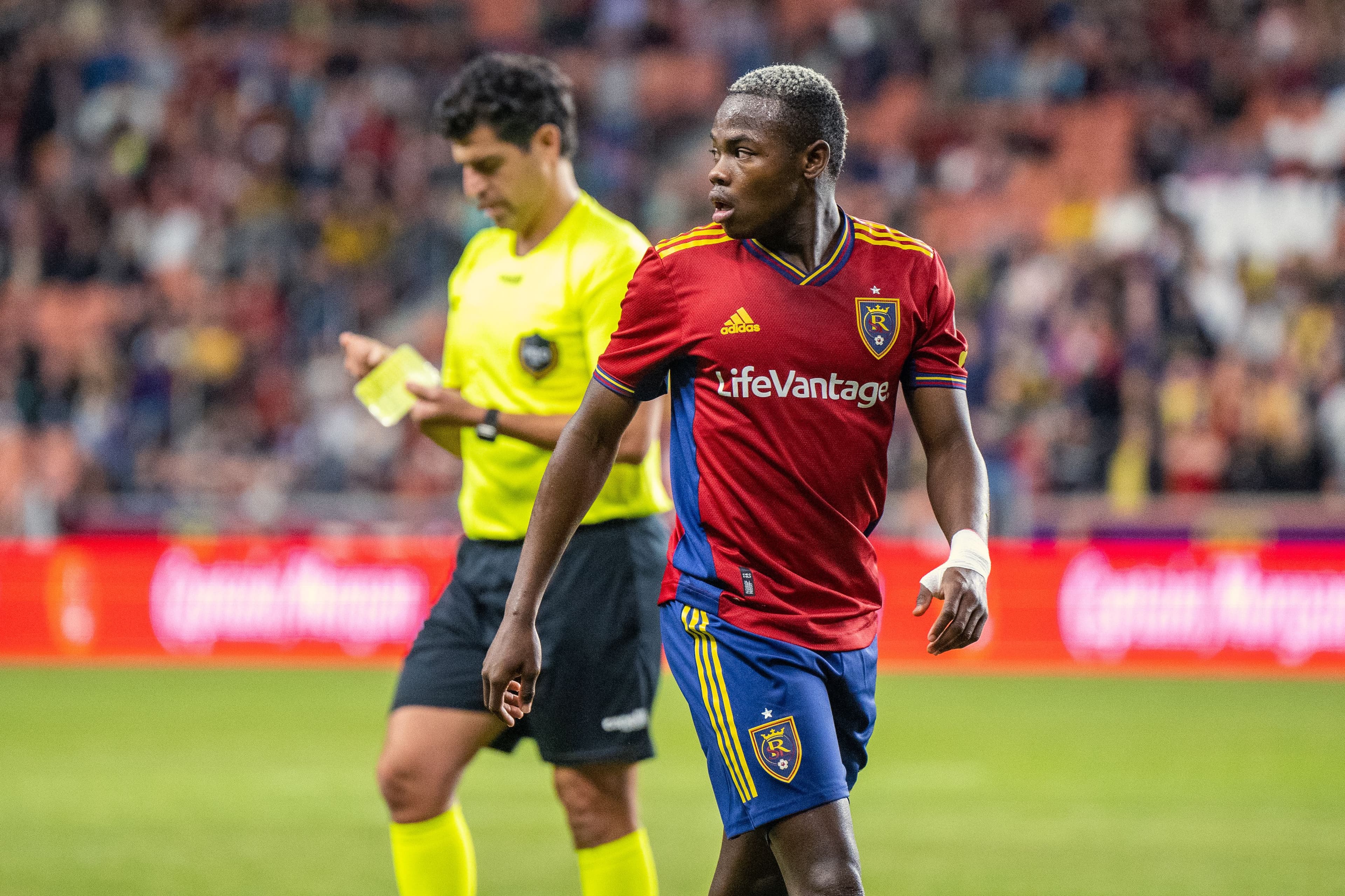 Lucas Muller | Wasatch Soccer Sentinel
Real Salt Lake and the Seattle Sounders are both coming off midweek US Open Cup games that went to extra time (which they both won). The Sounders have been very good this season, with 6 wins, 2 losses, and 1 draw. That puts them second in the west, where they're level on points with conference leaders St. Louis City, but their goal difference is 1 behind St. Louis. These two teams met earlier this season, when the Sounders beat RSL 2-0 in Seattle. RSL's form is improving, but this will be a tough test.
A thin backline
Real Salt Lake have, once again, caught the injury bug. This is most clearly evident on the backline, where starters Andrew Brody and Brayan Vera are both listed as questionable. Vera, who can play either center back or left back is probably the biggest loss. Depth center backs Erik Holt and (questionable) and Delentz Pierre (out) mean if either Glad or Silva go down injured, then Pablo Mastroeni will need to get creative. Left back Bryan Oviedo has returned from injury just in time, and he was able to go 60+ minutes on Wednesday. We're likely to see either Bode Hidalgo or Emeka Eneli on the right, with Glad and Silva as the CBs.
Gomez and Sava magic
Andres Gomez is turning into the player fans hoped he would be. He now has a goal and 3 assist this season, most of which have come within the last few games. Jefferson Savarino has looked good; much more like his old self in recent games. In a squad that might not be among the top in MLS, Gomez and Sava have shown the potential to be one of the best winger partnerships in the league. If they're not able to score the goals themselves, look at how they create chances for the center forwards.
A chance for Caldwell
Midfielder Jasper Loffelsend is out with an undisclosed injury he picked up in training this week. RSL head coach Pablo Mastroeni told the media on Friday that Scott Caldwell will get his chance. If we do see Caldwell paired with Ruiz, it leaves Braian Ojeda out. Ojeda did go 120 on Wednesday, but it's interesting that he's may not be in the plans moving forward. He's currently on loan from Nottingham Forest and reportedly has a high transfer fee. Does playing Caldwell mean they have more faith in him to be the midfield backup or is simply a response to Ojeda going 120 minutes midweek and Jasper being injured?
Player availability
Out: Zack Farnsworth (thigh), Axel Kei (ankle), Delentz Pierre (leg)
Questionable: Erik Holt (shoulder), Andrew Brody (ankle), Anderson Julio (hamstring), Brayan Vera (hip), Tomas Gomez (knee)
Predicted lineup