Real Salt Lake
What we're watching in Las Vegas Lights vs. Real Salt Lake + how to watch
RSL head to Vegas to take on the Lights in their first game of the US Open Cup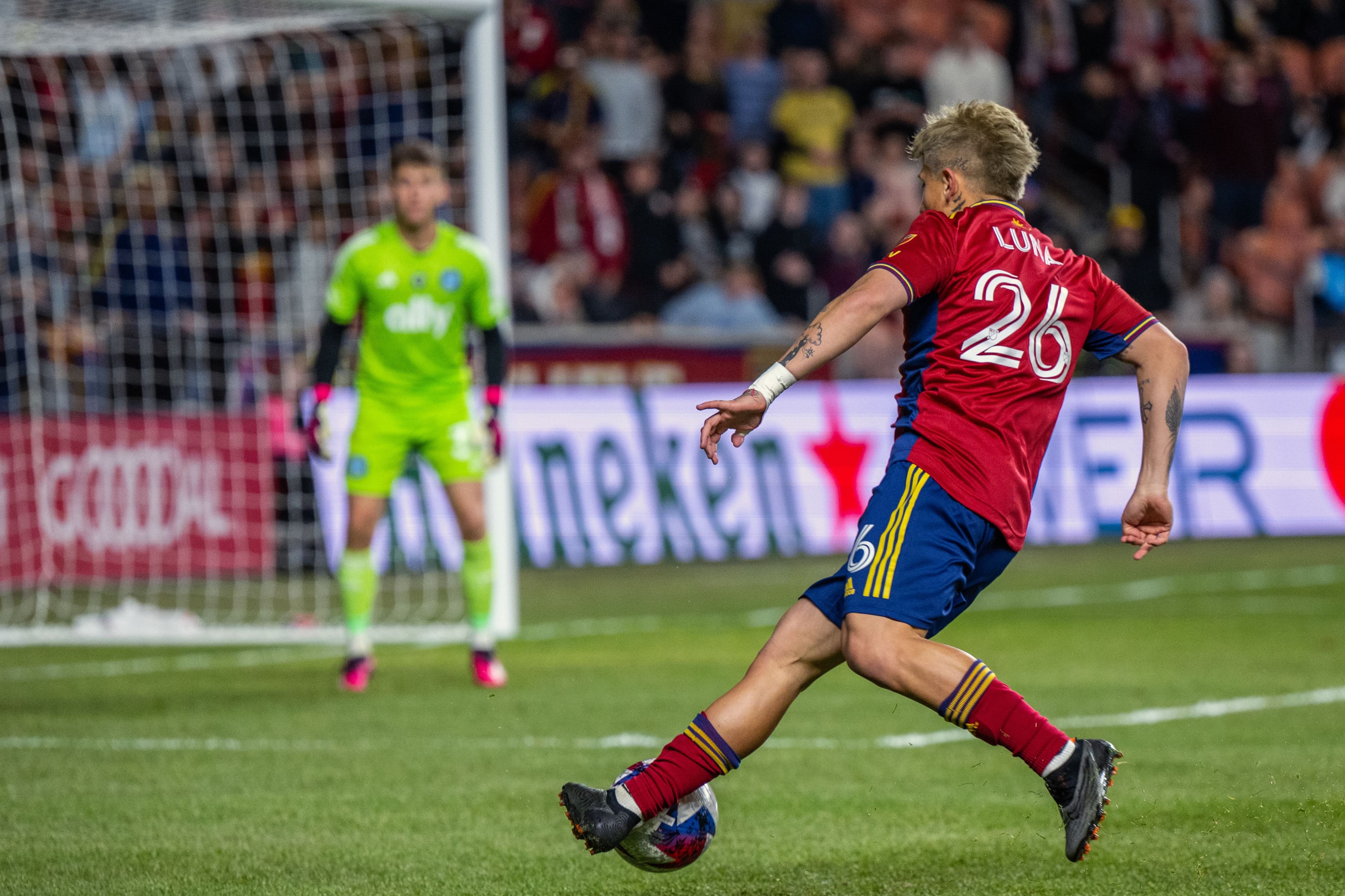 Lucas Muller | Wasatch Soccer Sentinel
The Lamar Hunt U.S. Open Cup and all the glory it brings is upon us. Real Salt Lake will face the Las Vegas Lights of the USL Championship. The Lights have played Real Monarchs many times when both teams were in the USL Championship (the Monarchs have since moved the MLS Next Pro), but it's been a few years since the RSL org has had a close look at Las Vegas. The early stages of the Open Cup are an opportunity for MLS teams to give their bench players a run out and that's what we're likely to see tonight.
###How to watch
When: Wednesday, April 26, 8PM MT
Where: Cashman Field – Las Vegas, NV
Steam: KSL+ app and KSLsports.com
###Making the Open Cup a priority RSL fans will remember Real's last Open Cup game. It was an embarrassing 1-0 loss to USL League 1 team Northern Colorado Hailstorm FC. RSL did not field a particularly strong lineup that night, but it was strong enough to beat a USL League 1 side that had only played a handful of games it club history. Pablo Mastroeni told the media on Saturday that they want to make a deep run this year and will be fielding a strong lineup. RSL are in the middle of a 3 game week, having defeated the San Jose Earthquake 3-1 on Saturday. Rotation will be front of mind for Mastroeni as he looks to prepare for both tonight and Saturday, but after last year's result, they need a win in this competition.
###Away form RSL haven't won an away game since their opening match of the season (a 2-1 victory over Vancouver Whitecaps). This game is a good chance to find some form on the road. RSL's attack has found some form in recent games, having scored 7 goals in their last 3 games. The defense has been much shakier, with no clean sheets this season. Andres Gomez has been a revelation in the attack, and Savarino looks like his old self. But with a home game hosting a good Seattle team on Saturday, we may not see either of those players. Can RSL's depth product a result?
###Predicting the lineup Open Cup lineup for MLS teams at this stage are a wild card, but I want to look at a possible lineup and why it could work.
In the above lineup, we see players who are above the USL level in guys like Holt and Luna, alongside some first team players in Kreilach and Oviedo who are coming back from injury. Since Oviedo played most of Saturday's game, he may not feature at all, but with left back being so thin and Vera injured, he may be the best choice. With Brody still listed as questionable on the injury report, he probably won't even travel. This is the perfect RSL game for Beavers, and one where he shouldn't be left out to dry in a 4-0 loss. Eneli has done well with his chances, but this game is more his level. Bertin Jacquesson is one I'd like to see. He's played a good deal for the Monarchs this season and scored an absolute screamer in preseason against LAFC. Kreilach needs to work back into full health and this is a good match for that, though he may be a sub.
Mastroeni may chance up personnel for this game, but he won't move away from his formation. RSL has been playing in a 4-4-2, something we haven't seen in years (though under Kreis it was with a diamond midfield, and that's simply not how Pablo does things). This lineup would allow these players to gain experience in Mastroeni's system. The odd man out is Diego Luna, but he needs minutes and this game is one for him.
Player availability
Out: Farnsworth (thigh), Kei (quad)
Questionable: Brody (ankle), Julio (hamstring), Vera (hip), Gomez (knee)