Match Coverage
Real Salt Lake vs. San Jose: Player of the Match
Who stood out in a nice win over San Jose Earthquakes?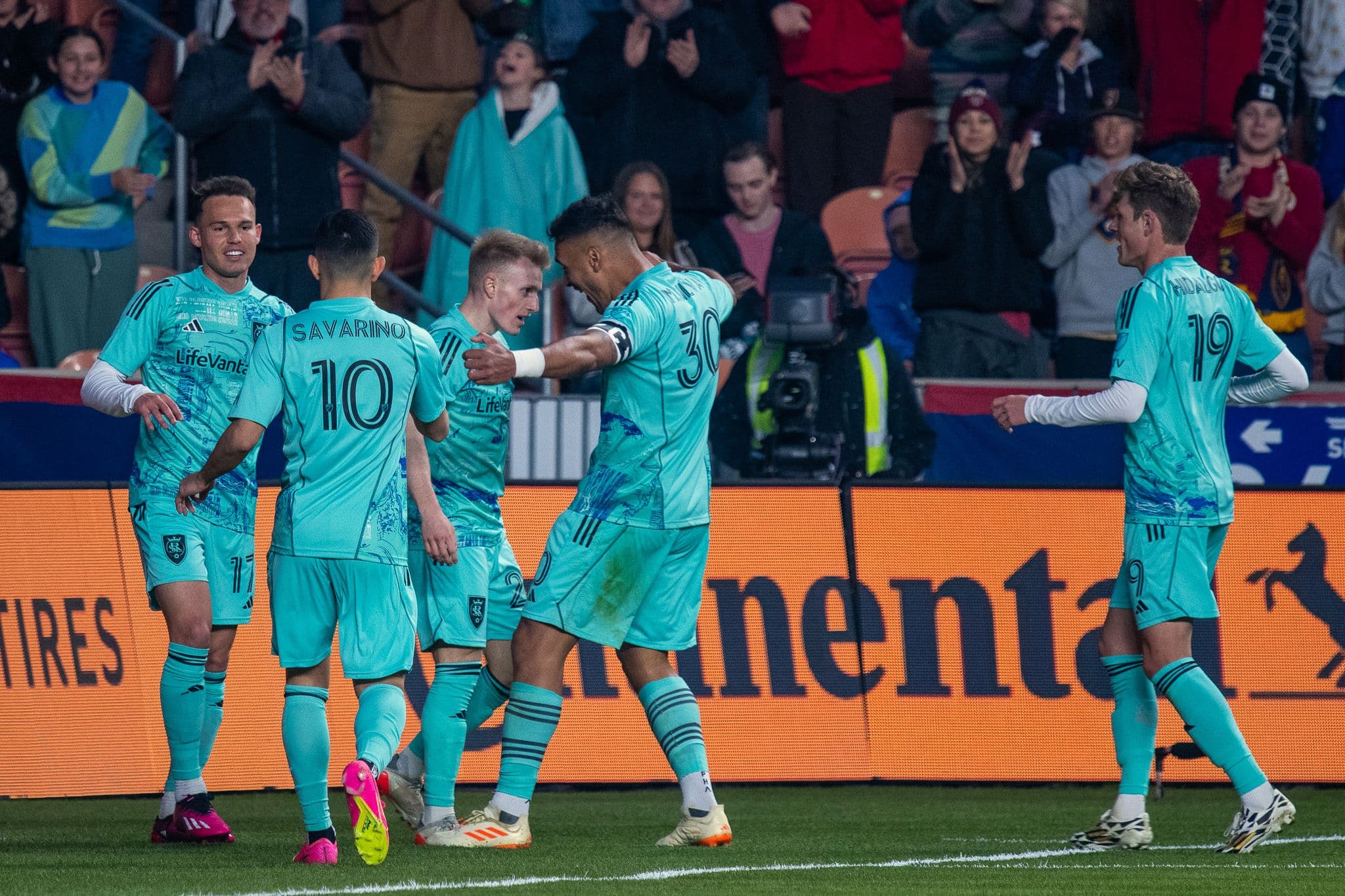 Lucas Muller | Wasatch Soccer Sentinel
What a great night for soccer at America First Field. The new sound system was in and sounded great, and there was a crowd of fans braving the still cold spring weather. The question that had not been answered was which team would show up?
Up until last night, RSL had either won or lost this season, no draws. That is pretty spot on for the team this season, they either show up or don't. The lineup remained unchanged which was surprising after some poor showing last match.
RSL played well in the first half, and while they went into the locker room at half with 1-0 lead, they also had two injuries, requiring two first half substitutions. With a quick equalizer by San Jose, RSL would have to come together as a team. They did.
Danny Musovski played well. Jasper Löffelsend had a redeeming performance, and Jefferson Savarino scored his three in three matches. For me the player of the match was Andres Gomez. He battled all night, had some incredible crosses (and let's be honest, with a true 9, goals would have been scored) and added a beautiful goal himself.
Gomez had never left his home country before coming to play for Real Salt Lake, and while snow might be new to him, soccer is not. His play has continued to improve each week and on Saturday we got a glimpse of how much he is going to bring to this team.