Meram shipped to Charlotte for Shinyashiki, says Bogert
The former Rapids attacker is making his way back to the West after a stint at Charlotte.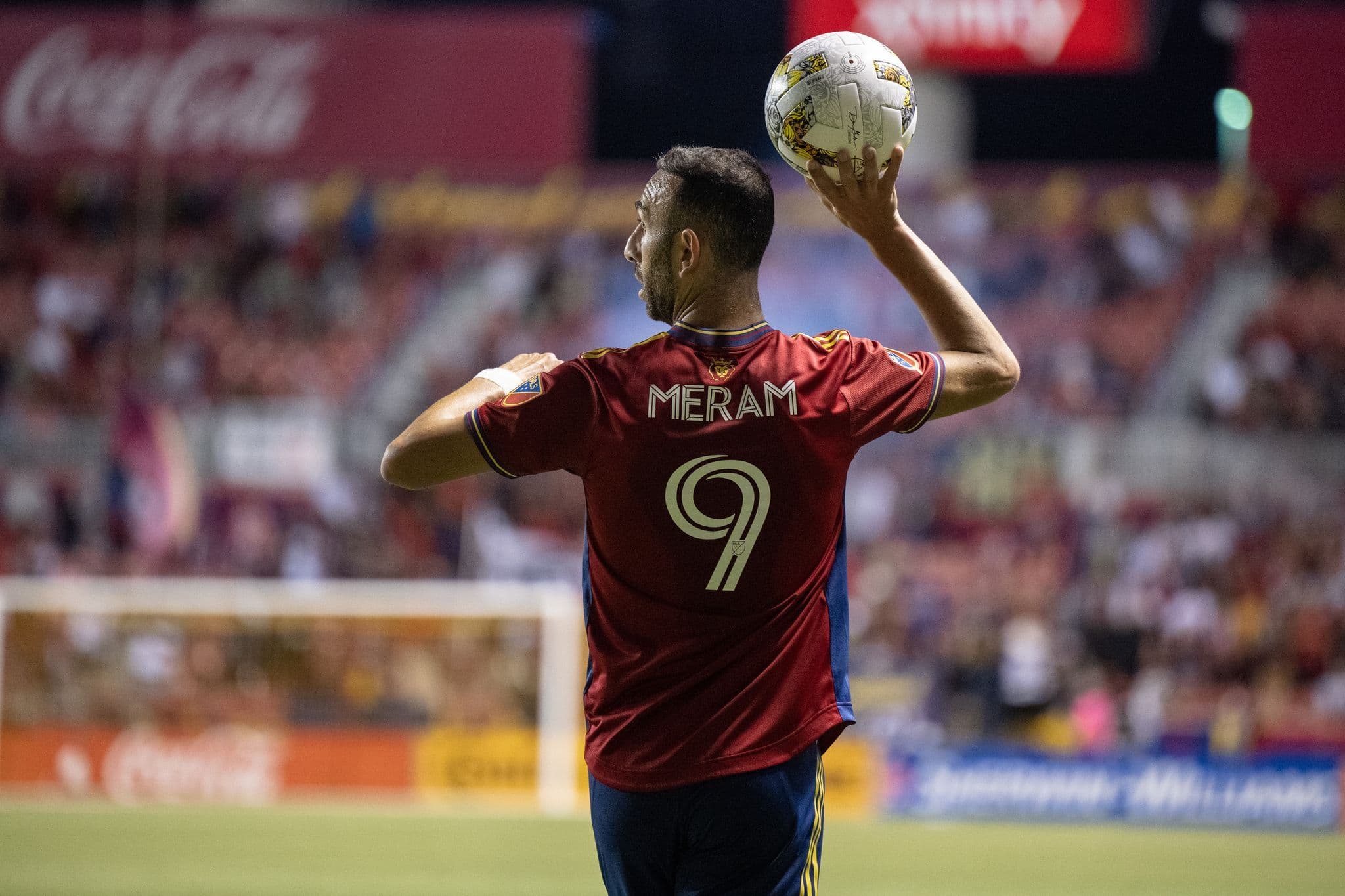 Lucas Muller | Wasatch Soccer Sentinel
Real Salt Lake and Charlotte FC are working toward a trade on deadline day, according to a report from The Athletic's Tom Bogert.
Embed: https://twitter.com/tombogert/status/1650624282345570313
The move would send Justin Meram, who has been in Salt Lake from 2020, to Charlotte FC; Andre Shinyashiki heads to Salt Lake in the other half of the deal, moving less than a year after signing a contract through 2025 with the relative newcomers.
Shinyashiki has been used sparingly at Charlotte since his midseason 2022 arrival, largely being used as a substitute. At just 25 years old, he would likely feel more capable than a substitute role for a struggling expansion team, especially given a six-goal outline in just 835 minutes of play at Charlotte in 2022 — enough for a goal every 139 minutes, which is a respectable outlay.
That outlay is especially stark compared with RSL's goalscoring deficiencies, the last match notwithstanding. In fact, Shinyashiki's 2022 scoring record, spread across both Colorado Rapids and Charlotte FC, sits above Rubio Rubin, Anderson Julio and Damir Kreilach's records in 2022 — combined.
The move has not yet been announced by the club, and it may yet fall apart. But with Bogert reporting this one, you can be relatively assured that it'll come to fruition.