Match Coverage
RSL shakes off San Jose in 3-1 home victory
A strong performance from Real Salt Lake trumped a potential story about two early injuries.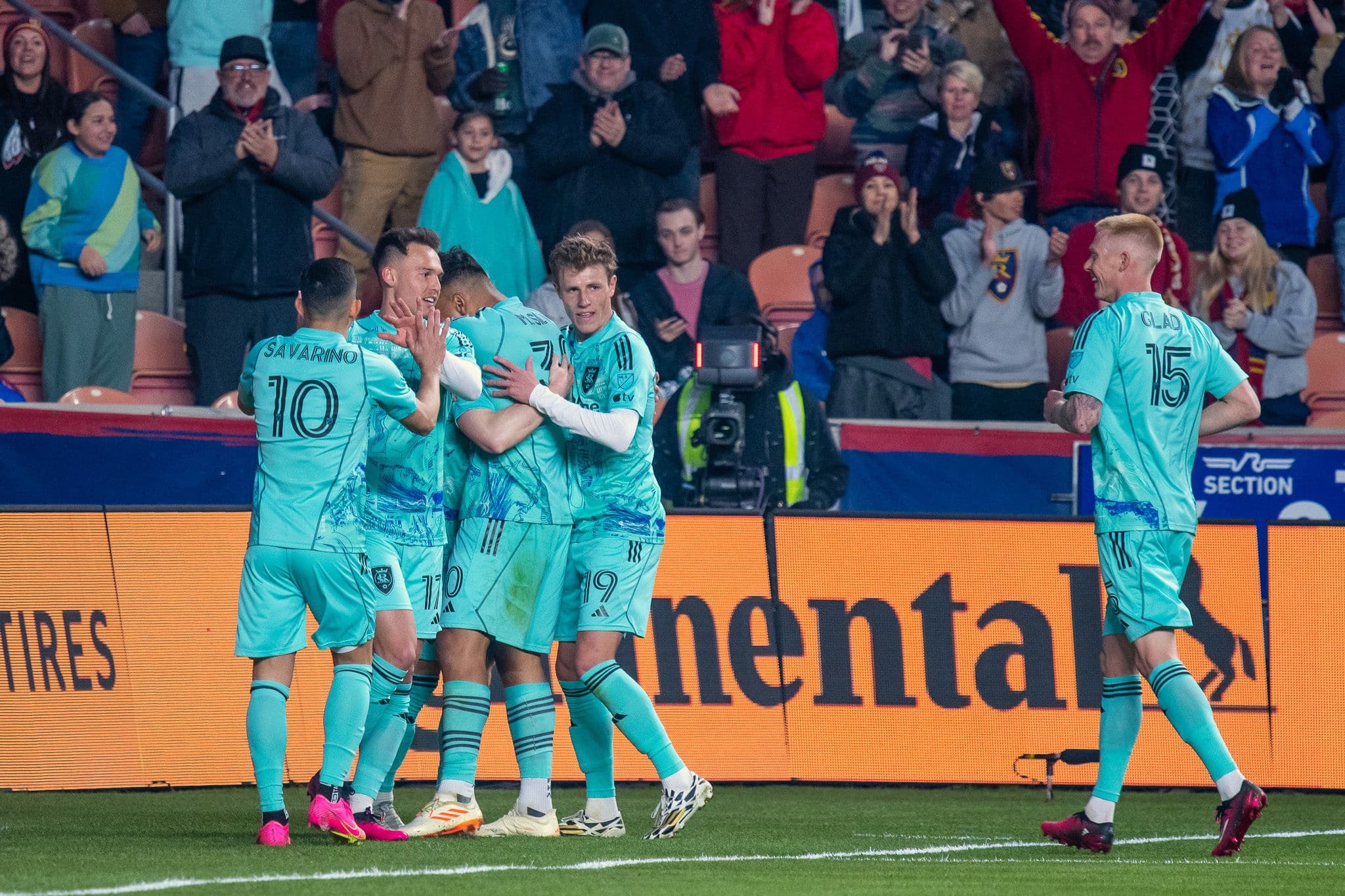 Lucas Muller | Wasatch Soccer Sentinel
Real Salt Lake's 3-1 victory over San Jose Earthquakes presented a dominant victory for Real Salt Lake, but early in the first half, it looked like the script was written a bit differently.
Just 32 minutes in, RSL had made two unplanned substitutions. The first came in the 25th minute, with Anderson Julio falling to an apparent hamstring injury, then proceeded to the 32nd minute, with Brayan Vera suffering what commentator Brian Dunseth described as a hip contusion. They were replaced by Danny Musovski and Bryan Oviedo, respectively.
You don't have to look further than the three goals to see how important Musovski's performance was to this result. It's not something we thought we'd be saying at this point in the season: Musovski has been largely relegated to sitting on the bench, with just 37 minutes this season to his name. Aside from an assist on the first goal from a well-placed pass to Jasper Löffelsend, Musovski was involved in the build up to the second as well. He generally looked closer to what RSL has needed up top than they've been seeing from any other forward on the roster. Perhaps it's a case of right place, right time, but he helped lift the team to this performance.
But this wasn't a one-man show, and plaudits will certainly come to Jasper Löffelsend and Justen Glad in particular, but in all, the performance was organized, effective, and intelligent, and it was exactly what this team needed at this particular juncture.
Of course, worries remain. RSL has yet to keep a clean sheet through eight games, and they looked no closer to doing so, despite the victory. And to say the crowd was undersized would be to undersell it — it was a surprise, to be sure, to see huge swathes of empty seats.
Still, those worries are set to the side tonight. That was a nice win.