Real Salt Lake
What we're watching in Real Salt Lake vs. San Jose Earthquakes

RSL are back home and host the Quakes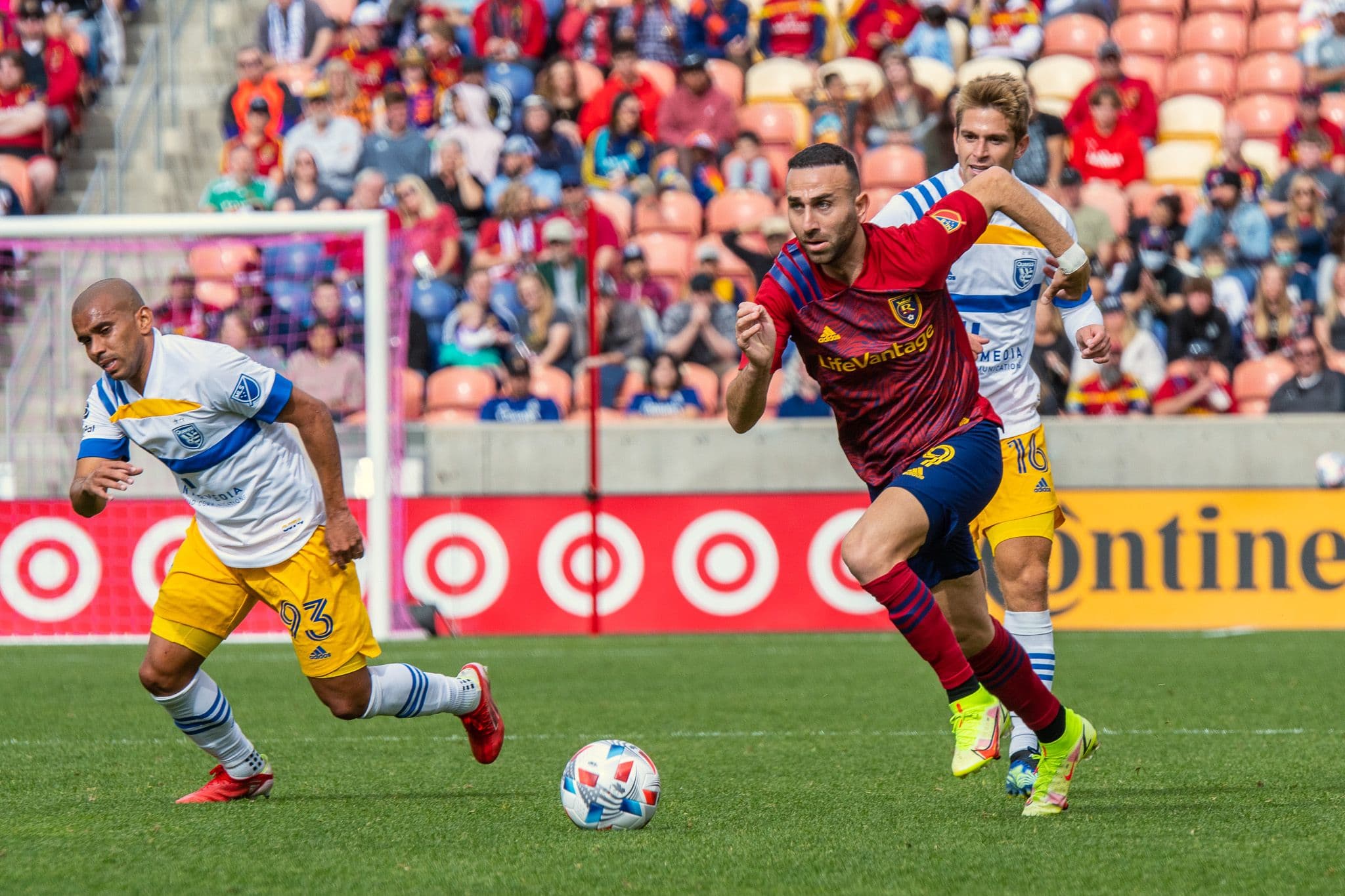 Lucas Muller | Wasatch Soccer Sentinel
Real Salt Lake got a much-needed win two weeks ago, but followed that by a frustrating road loss to FC Dallas. They welcome the San Jose Earthquakes to America First Field tonight. The Earthquakes have been a fairly good team this season. They're on 14 points in 5th place in the west with an average of 1.75 points per game. San Jose have yet to win a game on the road, but they've often found success in Utah in the past.
Defensive struggles
This is the longest RSL have ever gone without a clean sheet to start a season. In recent years, RSL's defense was their biggest strength, but that has completely changed this season. Head coach Pablo Mastroeni started the 2023 preseason with a focus on the attack — the assumptions being the backline would remain strong and the attack needed the most work (which was a fair approach). Selling Aaron Herrera to Montreal doesn't help, but all the issues certainly are not down to that. As RSL's scoring has improved over the last two games, can they get their first clean sheet against San Jose?
Substitute impact
Justin Meram came into the game against Dallas and had a near instant impact by assisting Savarino's goal. Tonight the lineup should be nearly the same as last week, but Damir Kreilach should be available. He trained with the team this week, and while it's unlikely he starts, having attacking players like Dami, Meram, and Chang coming into the game could be the spark the team needs.
Rubio
Forward Rubio Rubin hasn't scored since October of 2022 for RSL and his last goal before that was a full year before on 10/16/21. He carried an injury much of last season, but looked good in preseason this year and said he felt he was in the best shape of his life and ready to contribute. He, more than any player on this squad, needs a goal. He's making good runs and contributing, but is tonight the game for him to snap his scoreless spell?
Player availability
Out: Farnsworth (thigh), Kei (ankle)
Questionable: Brody (ankle)
Probable: Kreilach (groin), Holt (achilles)
Predicted lineup