Match Coverage
RSL vs. Charlotte FC: Player of the Match
Who stood out against Charlotte in RSL's 3-1 win?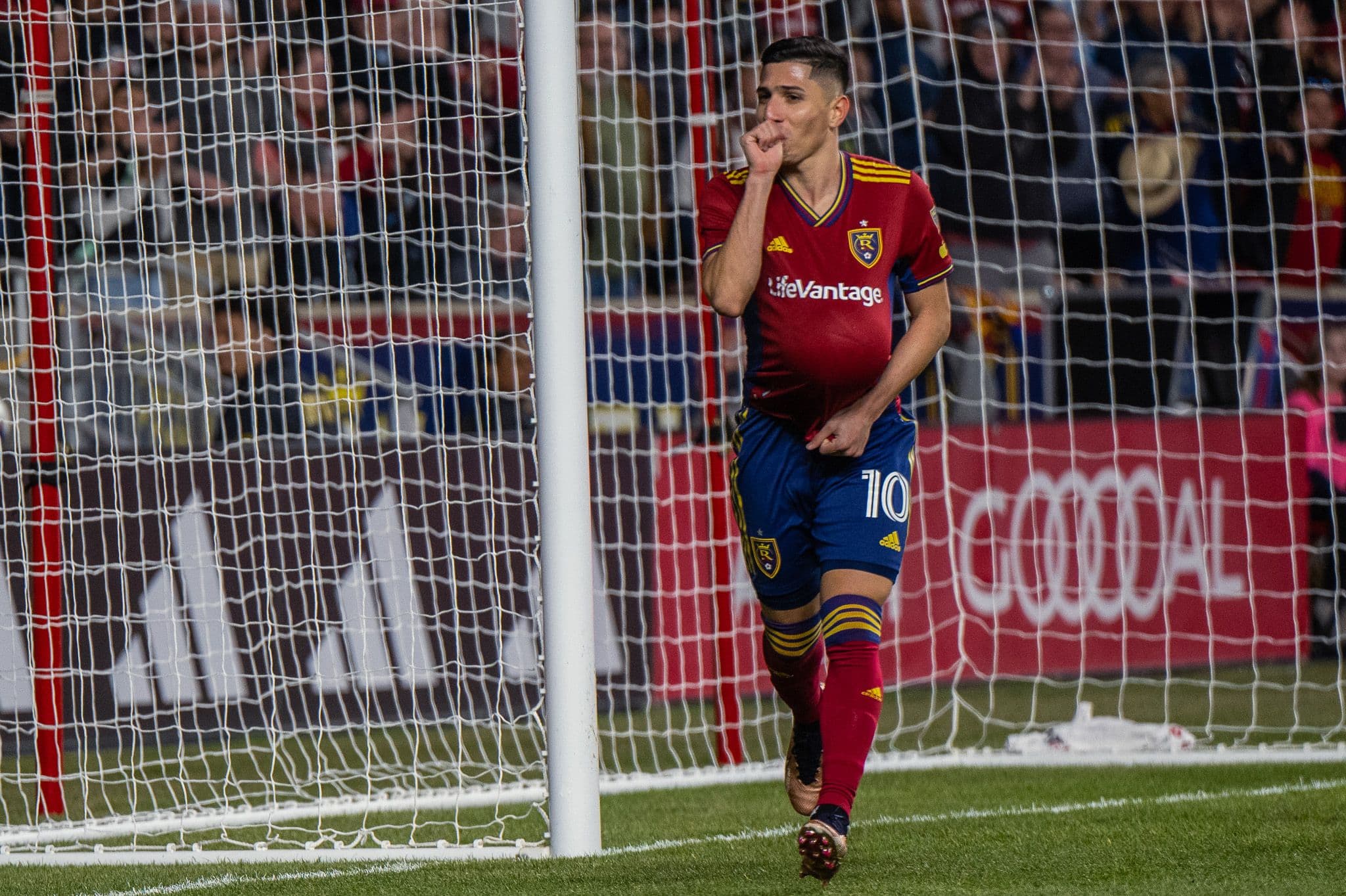 Lucas Muller | Wasatch Soccer Sentinel
Goals change games. It was a beautiful night for the beautiful game at American First Field in Sandy, and fans wondered what team would show up, and which player would come to really play. The lineup, a 4-4-2, seemed a surprise to many fans seated around me, after watching that formation lead to less than stellar results the last few weeks.
No captain Damir Kreilach in the lineup — or even in the 18. Justin Meram didn't seem like he was going to play much after spending most of warmups talking with coaches. With midfield being a concern over the last few matches, it was also interesting to see how they would respond this week.
The first half saw RSL taking a lot of shots — some ill-advised, however, the team looked hungry. And then Charlotte scored. How would the team respond? Would they fold and let three more goals follow? No and yes; it's just that the three goals would go RSL's way this week.
So, who showed up to play? Statistically Andrés Gómez, Pablo Ruiz, and Jefferson Savarino all had great performances. The defense was more solid, and even the substitutes coming in held their own. Now, disclaimer time: Charlotte is not a good team. Having said that, it was nice to see a good showing for the team, because they need all the confidence boosts they can right now.
For the match against Charlotte, the player of the match goes to Jefferson Savarino. I don't know what personal issues kept him out of the last match, and I hope that he is in a better place. I do think that having him be creative and show up hungry for goals is so key to this team, so it was good to see him in good form on Saturday.