Match Coverage
What we're watching in Columbus Crew vs. Real Salt Lake
RSL are on the road and hope to put an end to their losing streak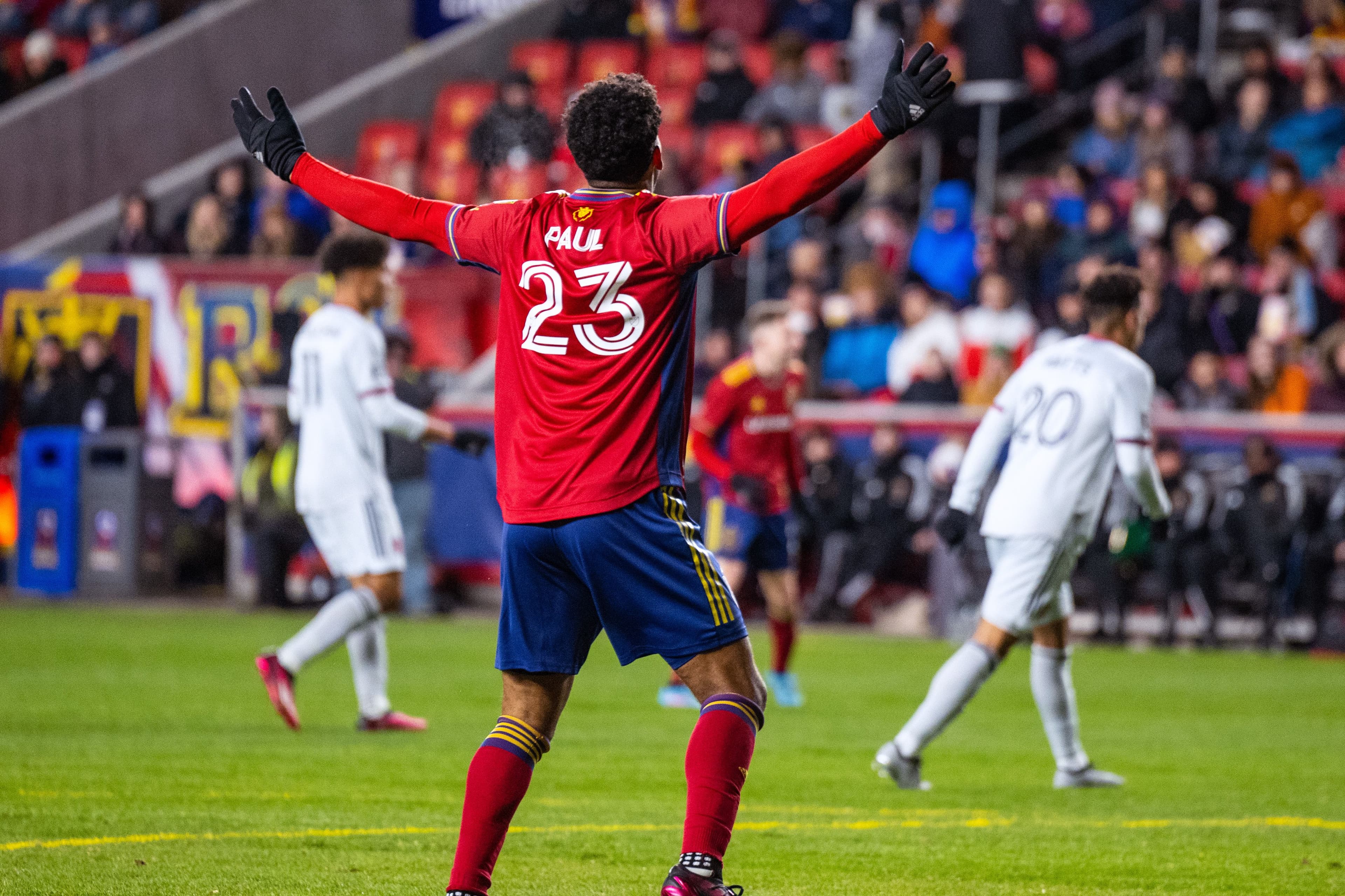 Lucas Muller | Wasatch Soccer Sentinel
Real Salt Lake are coming off a a tough home loss, a 4-0 defeat to MLS new comers St. Louis City. That game was their third loss in a row. They take on the Columbus Crew today. Columbus is coming off a huge 6-1 victory over Atlanta United. The Crew have 2 wins, 2 losses, and a draw this season, and this will be a tough challenge for an away RSL side.
Scoring woes
RSL head coach Pablo Mastroeni often says that goal change games, but RSL have struggled to score this season. They have just one goal in their last three games and their lack of sting in the attack has greatly hurt the team's results.
Against St. Louis, Rubio Rubin was away on international duty, and it's likely he'll return to the 9 spot for this match. Jefferson Savarino, who is arguably the best player on the team, is listed as probable for this game. He may feature, but perhaps not as a starter.
RSL simply need to find a way to score. Whatever they've been trying the last few games is not working. The Crew have allowed 8 goals this season, and their defense isn't invincible, but RSL's scoring is simply abysmal at this point in the season and they need to turn it around now.
Defensive woes
A hallmark of RSL's success in recent years has been their defense. They've been a tough team to break down but that hasn't been the case this season. The strange decision to sell Aaron Herrera, who is a top right back within the league, certainly hasn't helped. Marcelo Silva, who wore the captain's armband much of last season, is currently injured; as is left back Bryan Oviedo. These injuries caused the team to sign draftee Emeka Eneli so he could fill in at right back last weekend.
The same backline is likely to start against Columbus, but the bigger issue is how the whole team contributes to defensive. Mistakes in the midfield, a lack of pressure, and attackers not getting back have all reduced the team's defensive solidity this season. If RSL wants to stop the flow of goals, it must be team-wide effort.
Newcomers
Brayan Vera and Emeka Eneli both made their team debuts starting on the backline last weekend. Ilijah Paul made his debut as well, coming in to replace Damir Kreilach in the 72nd minute of that game.
It's odd to say that two defenders looked good in a 4-0 loss, but Eneli and Vera both showed promise. Neither were directly responsible for any one goal and their performances can be built upon.
Paul didn't get much time on the field, but he did have a shot, though his xG was 0.05. He only had 10 touches in that game, so not a ton we can take away when the squad was messy and trying to battle back. Still, it's good to see new players integrate into the team.
###Player availability Out: Zack Farnsworth (thigh), Axel Kei (ankle), Erik Holt (achilles), Bode Hidalgo (hamstring), Bryan Oviedo (calf)
Questionable: Marcelo Silva (hamstring)
Probable: Jefferson Savarino (calf), Danny Musovski (ankle)
Predicted lineup